5 Best Non-Nude Cam Sites
Last updated
January 07, 2021
Not everyone likes to have casual sex, and the same goes for webcam porn. Some of us prefer the slow burn of romance and seek companionship and a true connection above all else. For this reason, some cam sites feature a non-nude cams section, where you can converse, flirt and get truly intimate with a model. These 5 non-nude cam sites have the premium quality, professional models and affordable prices to provide you with the best intimate non-nude webcam experience.
---
LiveJasmin.com
If you're looking for the highest quality non-nude cams that you can find, then LiveJasmin is perhaps the best place to start. It has incredibly high-quality cams, a great variety of models, affordable prices and two distinct non-nude chat types.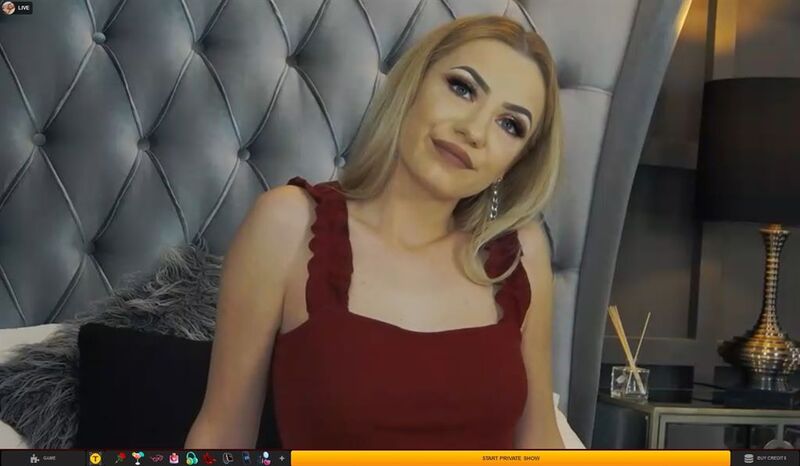 First, let's start with LiveJasmin's biggest strength: It's amazingly high-quality cams. The vast majority of the models on the site stream in HD, and their streams rarely, if ever, stutter due to latency issues. In fact, it's been my number 1 HD cam site for a good long while now.
But, that's selling LiveJasmin short. The quality of its cams is so great because it mainly hosts professional studio models. That means that each cam on the site looks like it has a professional production team behind it, because it usually does. The webcam is always correctly positioned, the lighting is always spot-on, the model is always wearing beautiful clothes and elegant makeup.
LiveJasmin, in short, is lavish, but, fortunately for us, it's not priced as such. An average non-nude cam show on the site will only cost you around $2.40 a minute, which is far from expensive, and actually competes with the cheaper options available online.
You will, however, need to fork out an extra dollar a minute if you want to turn on your webcam or microphone, however. Cam-to-cam and two-way audio are always available and work perfectly, and the site even features mobile c2c and 2way audio, making it one of the best c2c sites on any platform, but the two features are never free.
Now, I usually consider LiveJasmin to be very lacking in the department of chat types and interactivity options, but since you're looking for non-nude webcams, you probably won't mind the absence of tip-controlled sex toys or couples cams.
LiveJasmin does have a fantastic feature called Video Call, which will let you video chat with your sweetheart while she's in her off time, on the phone like you would with one of your friends. This feature alone made me rank LiveJasmin among the best cam sites for phones, and that says a lot.
On top of that, as I've previously mentioned, LiveJasmin is the only premium cam site with more than one category for non-nude chat. The two categories are Hot Flirt, which has around 180 non-nude models online at any given moment, and Soul Mate, which usually has close to 50 models online.
The difference between the two is simple: Soul Mate performers are not allowed to provide with nude content at all, while Hot Flirt performers may do so, but are not obliged to. So, whether you strictly want companionship and nothing but, or are looking for a whirlwind romance, LiveJasmin has just the thing you're aching for.
And, since the site puts the satisfaction of its members above all else, you can be sure to come out from your experience here with a smile on your face. You'll have live chat support available to you at all times of the day, on all days of the week, and its representatives are as responsive and attentive as can be.
---
ImLive.com
LiveJasmin, while affordable, isn't really cheap, so if you want actual low-cost non-nude cams, ImLive is here to give you just that. It's one of the cheapest cams sites in the industry, with streaming and model quality that rivals the best of them.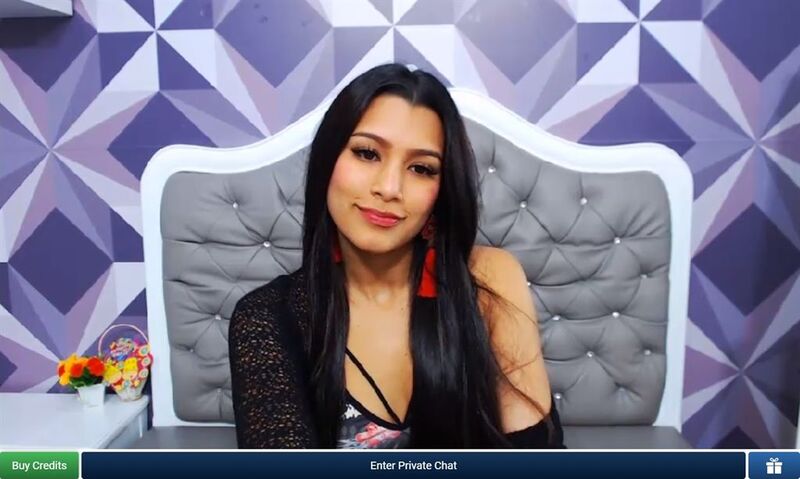 ImLive has quite a few features that make it the cheapest non-nude cam site around. First, it has free cam-to-cam and two-way audio in every private chat. Second, it has Fan Clubs, which let you stick with a few non-nude cam girls (or boys) that you like and pay them a small monthly subscription to save a ton of money on their private shows, as well as exclusive pictures and videos.
Third, ImLive constantly offers special deals and discounts, like the $50 giveaway on signup that it's promoting at the time of writing. It's one of the best free trials offered by a cam site that you can find.
Fourth and final, ImLive's private show prices are just generally pretty low. An average non-nude cam show on the site will cost you less than $2.00 a minute, and you'll have plenty of them to choose from.
You can find the site's non-nude cams by selecting the Friends & Romance category above the cams grid. There's usually around 120 cams to choose from there, and the models there are quite beautiful and professional, so most options are great. Do note that this is a strictly non-adult area, so you should refrain from explicit conduct when video chatting with the girls there. This category also doesn't feature a free chat, but the first 20 seconds are free, so you can opt out without fear of being charged if you have second thoughts.
The downside of ImLive is its limited selection of HD cams. Most non-nude models here stream in 576p HQ, which, while good, isn't exactly the HD quality we're all starting to take for granted.
---
Streamate.com
Streamate is a premium chat site with a freemium flavor. While there's lots of nudity here, sexual acts are kept to private, and there's a robust non-nude category to enjoy here. With around 80 non-nude sex cams, Streamate gives you a ton of variety while maintaining relatively low prices, high quality and a welcome ease of pay.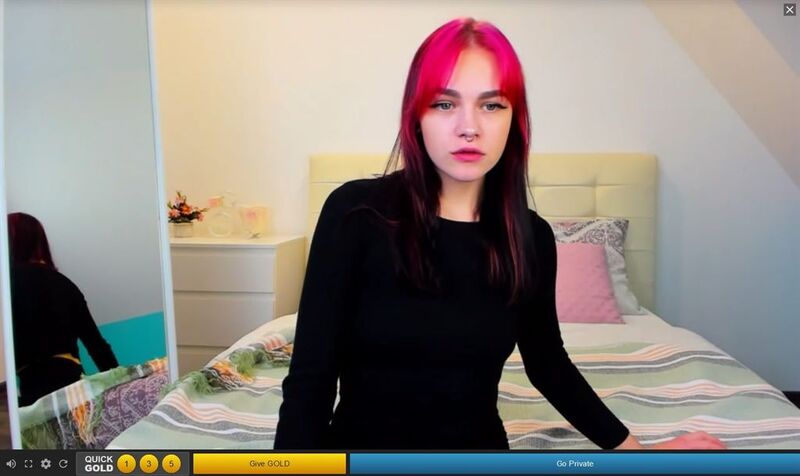 If you've ever gotten annoyed with a cam site's token or credit system, rejoice: Streamate uses direct pay, meaning that you won't need to trouble yourself with understanding how much credits cost and what's the most cost-effective to purchase. You just register with a valid credit card and pay directly with it - no fuss, no muss.
What's even better is that Streamate is rather low cost, with a private non-nude show costing around $2.50 a minute. It even includes free c2c and 2way audio on top of that. True Private, which prevents people from spying on your show, does add around $1.00 per minute to the price, but that's a complete non-issue when it comes to non-nude chat, as it never happens there anyway.
To find the non-nude webcams, click the Non-Nude category on the left, under Category Pages. Almost all of the models here are beautiful and free for a chat. You can't watch more than one webcam on Streamate, but that probably won't be an issue for you. What could be, however, is the overall video quality. Most non-nude models here stream in 576p, so you might have to settle on less than HD quality streaming.
Overall, Streamate is a fine middle-of-the-road choice for anyone who wants both quality and quantity without having to spend an arm and a leg to get it. The site even has a support team that's available 24 hours a day, 7 days a week, including on holidays, so you can be sure to get your money's worth.
---
JOYourSelf.com
JOYourSelf exudes luxury, and gives off lavish impression. This perfectly matches its actual quality, as the site has some of the most beautiful models and best video streaming in the entire camming industry.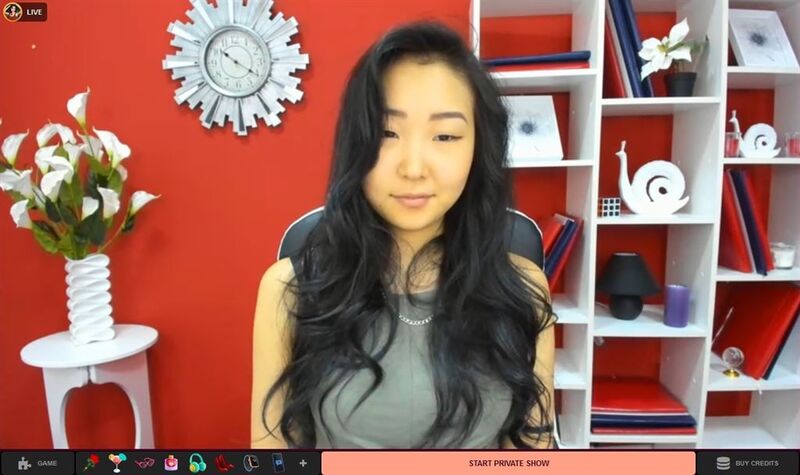 All of JOYourSelf's models, nude or non-nude, are professional webcam performers. They do this for a living, and very much enjoy it, so the level of quality you can expect is pretty high. The non-nude models here always look like they're ready to go to a dinner date with you, and are some of the most congenial girls you'll ever come across.
You can find the site's non-nude performers under the Hot Flirt category which can be found in the categories bar on the left of the site. On average, you'll find around 170 cams in this category, but only about 130 of which will be in free chat and not already engaged with another member. That's still a very large number, mind you, so you'll never feel like you're short on options.
The vast majority of the aforementioned cams will be streaming in HD, as only new models here are allowed to stream in non-HD video quality. Their variety is also splendid, as, while many of them are gorgeous Europeans, you'll still find models of all shapes, sizes and colors.
The site's customer support is also top notch. You can request aid via live chat at any time of the day, on any day of the week, and you'll get a reply within a few minutes at most. JOYourSelf, in general, treats its members like kings, so you'll never feel like you're being ignored.
The issue with the site is, unsurprisingly, its prices. While a private non-nude chat here will usually cost you under $2.50 a minute, both cam-to-cam and two-way audio cost around a dollar a minute to enable. They're always offered by every model on the site, but they're never free.
Still, if you don't mind the added cost, or just not looking to use these features, JOYourSelf is going to be the exact platform that you're looking for for your non-nude chat needs.
---
Stripchat.com
While non-nude sex chat is mostly within the purview of premium chat sites, Stripchat manages to break that trend. It has a non-nude category with close to 40 cams at any given point in time, which, while not a lot, is still an impressive feat for a tip-based chat site.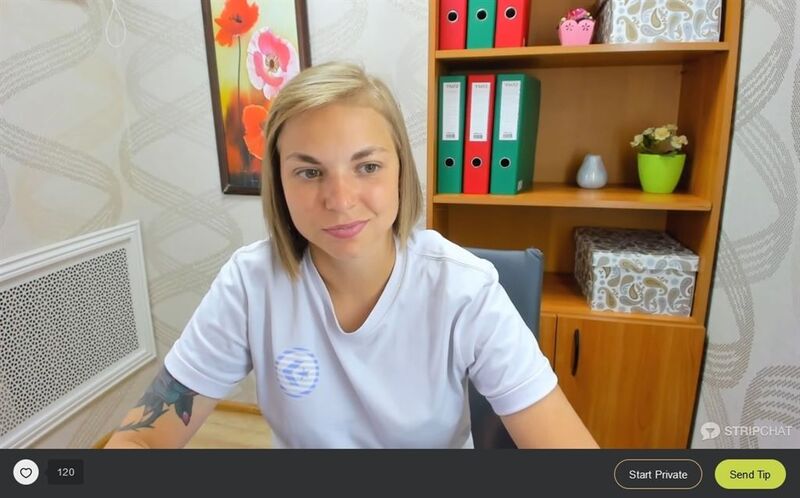 To find Stripchat's non-nude cams, you'll need to press the All Categoires button on the bottom-left side of the page and then search for Non Nude. The shows you'll find here will be pretty cheap, as the site mainly caters to people who prefer nude shows.
You can get an amazing non-nude cam girl here for only $2.10 a minute, which usually includes the option of cam-to-cam and two-way audio. These are usually a free addition to the show, but some models choose to charge extra for them, so keep that in mind and always check in advance.
Additionally, Stripchat's non-nude shows are mostly in HD, so you can expect to see your cute new friend in vivid detail. The variety here isn't as great as on, say, LiveJasmin, due to the low number of non-nude cams, but it's still respectable, with a majority of Latina performers on offer.
The site does have a few other cool features, even exclusive ones like virtual reality chat, but that's mostly for nude shows, so you'd rarely, if ever, try them out. In short, Stripchat is a fantastic cam site, but the fact that it doesn't really cater that much to people looking for friendship and romance cams is the reason why it's in last place on this list.
---
In Conclusion
While all the above webcam sites are great options for non-nude aficionados, LiveJasmin handily blows them all out of the water. It's hands down the best cam site for non-nude chat, and, if it's cam-to-cam cost suits you, you shouldn't settle for anything less. If not, ImLive should be perfect for you, but you should still give LiveJasmin a try. Who knows, maybe you'll prefer to save it for special occasions.
Visit LiveJasmin and give it a whirl. You'll feel more welcome there than you would in any other place on the web.