Top 5 Cam Sites for Mature Cam2Cam
Last updated
November 21, 2019
Mature cam models are the most experienced and seductive webcam performers in the business, and the best way to enjoy them is in a private chat where you can see her, and she can see you. Cam2cam sex chat sites are a dime a dozen, but finding ones that are not only great, but have a good selection of milfs can be difficult. Lucky for you, this list has just that. Here are the 5 best mature c2c sites.
---
MaturesCam.com
As its name suggests, MaturesCam is an adult webcam site that focuses on providing you with the best mature cams in the industry. In fact, it's the only site on this list to only host mature cam models. It follows the old adage of "Never half ass two things. Whole ass one thing." It specializes in something, that something is high quality milf cam2cam shows, and if that's you're thing, then you're going to be very grateful for finding this chat site.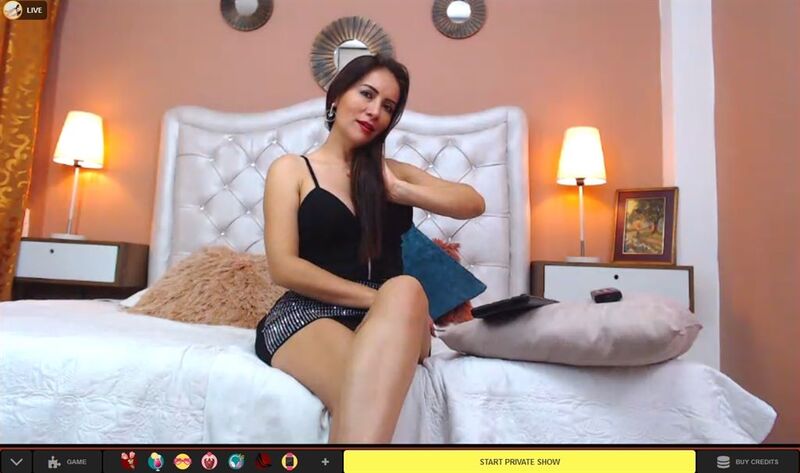 MaturesCam has a fantastic collection of seasoned mature performers, with around 130 of them being live at any given moment. The selection on MaturesCam is also impressive due to the general quality of the milfs themselves. They're not only beautiful, but very professional to boot. Since there are only milfs hosted on MaturesCam, the categorization system will really help you find the mature webcam models that are right for you.
The quality of streaming is another high point of MaturesCam. Most cam babes here stream in either 720p HD or 1080 HD, making this one of the leading sites when it comes to video quality. The shows themselves are also top-notch, with great lighting, camera framing and overall production value.
But while MaturesCam's quality and variety may not turn you away, its prices might. MaturesCam is a first-rate premium chat site and is priced accordingly. A private show on the site costs around $2.80 per minute, which is fair, but somewhat high.
As for cam2cam and two-way audio, they are offered in every private chat and work fantastically well, but cost around a dollar each to enable, which can considerably amp up the cost of the show. They enable you to broadcast yourself in HD, but the show's rate can get prohibitively expensive for some.
Still, if you have the money to spend, then you're pretty much guaranteed a good time. MaturesCam's customer support will also be there to ensure that, as they're available 24/7 through live chat, and very professional in their service.
---
ImLive.com
After talking about MaturesCam's high-high-quality-yet-rather-expensive approach to milf cams, let's discuss its inversion: ImLive. This site does sacrifice a bit in terms of its quality to keep its services as affordable as possible. In fact, ImLive manages to stay one of the cheapest sex chat sites in the industry. A private mature show on the site costs around $2.00 a minute, and includes free cam2cam and two-way audio. Not only that, but ImLive has several features that help lower prices even further, such as its loyalty program and discounted block sessions.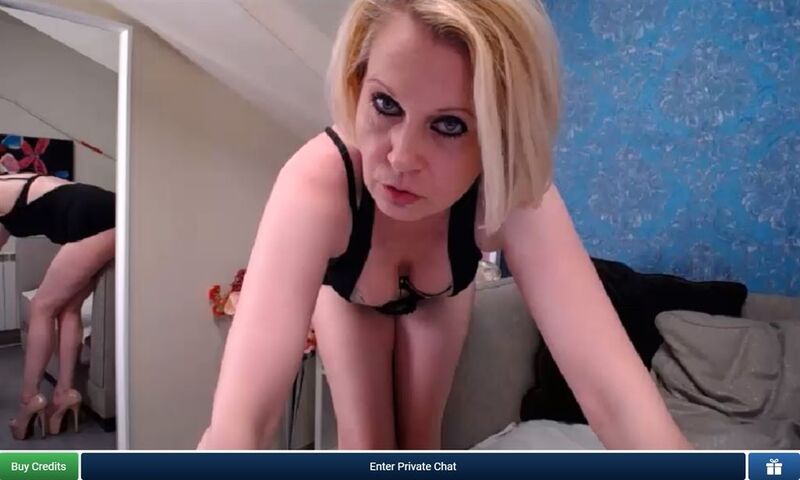 While ImLive does have a lot of HD quality milf cams, and almost none of its mature webcam shows have any sort of buffering or latency issues, it's quality still doesn't compare to that of most other top cam sites on this list. It also caps the video quality at 720p, so you're not going to see any 1080p HD shows here, while you will on other sites. ImLive does, however, measure up in terms of variety. With around 60 live matures on display at any given minute (which you can find under Age in the Filter drop-down menu), and with many of them being of different ethnicities and having different body types and performance styles, you won't be lacking choices.
Additionally, if you're after something unique, you're in luck: ImLive has an exclusive feature called Fulfill your Fantasy (which you can find at the bottom-left of the site's main page), which lets you make your dreams come true by posting your sexual fantasies in a forum only accessible to the site's models and have them come to you to fulfill it. No more searching for models that suit your taste, no more wasting time detailing your fantasy and asking them if they're up to it. You'll never save more time on a webcam site as you will using this feature.
Finally, ImLive has a cool feature called Multi-Viewer, which lets you watch up to 6 active milf shows at once. Aside from being a great way to scan through a lot of rooms at once, it's also fun to just be able to enjoy multiple mature performers at once.
---
Flirt4Free.com
Flirt4Free is a renowned premium cam site that is especially popular in the US due to its high amount of US cam hosts. If you want to have fun with an experienced milf from the United States, there are few better sites for you than Flirt4Free. I mean, Flirt4Free only has around a dozen milf and mature cam models performing live on its platform in any given time, but it's still the third entry on this list. It really goes to show just how remarkable this site really is.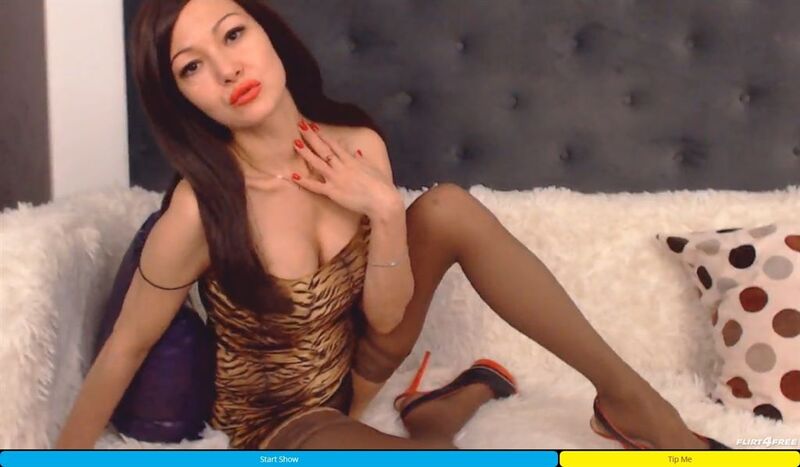 You can easily find flirt4Free's matures by using its fantastic categorization system, which also tells you how many of them are live in real time. Once you do so, you'll notice that Flirt4Free's mature models are some of the most experienced and most attractive milfs in the industry. They know how to perform, and have the skills that'll make you beg for their attention.
To help you find models and check them out with ease, Flirt4Free has a short description of every show that pops up when you hover over it on the preview page. The site even has an audio preview along with its video preview. This is a super coll feature to go along with a myriad of different show types and interactivity options which can enhance your experience.
The streaming quality on Flirt4Free is another high point. Every cam room opens to a large screen that proudly shows the quality of the video. Most models on Flirt4Free stream in HD, with some even opting to stream in full HD. There's also no stream stutter or other technical issues to speak of, so your experience should always be smooth. This is ensured by Flirt4Free's fantastic customer support representatives, who are available 24/7 via every popular communication method, including live chat.
Finally, Flirt4Free's prices may vary wildly, but are usually around $3.00 per minute. This isn't taking into account the many ways in which the site allows you to save money. What it does take into account, though, is the fact that c2c and 2way audio are freely included in every private chat, and are as easy to use as they are well-implemented. They even work on mobile, making Flirt4Free among the few sites in the business to feature mobile c2c sex chat.
---
xLoveCam.com
xLoveCam does an amazing job at being an accessible middle-of-the-road mature cam site. It has great variety and streaming quality while being highly affordable and user friendly. It even has both a MILF category and a Females 35-49 category, which, while having some overlap, still host around 150 mature cam babes combined at any given time. So, if you're looking for variety, xLoveCam might be just the webcam site that you've been looking for.
Aside from its massive selection of mature cams, xLoveCam has a few features that set it apart from the other sites on this list, among them are how fast its shows load, and its leniency towards nudity in the free chat. xLoveCam is also internationally popular among both viewers and models, so you'll see an excellent variety of ethnicities here.
xLoveCam's video quality, though, is good, but not the very best. Many cougars here stream in HD, but the majority stream in high quality SD only. The actual streaming quality, though, is great. Shows are never choppy or stuttery and watching them is an overall blast. Due to the site's excellent categorization system, you can also filter specifically for milfs that are of a certain ethnicity, have a specific appearance or even charge a particular rate.
An average, private cam shows on xLoveCam will run you about $2.20 per minute, which, compared to most cam sites in the industry and on this list, is fairly cheap. Considering that cam2cam and two-way audio are free in every private chat, this is more than reasonable.
Finally, xLoveCam's customer support is simply top of the line. It has customer support for both billing and technical problems which you can contact via email and live chat.
---
LiveJasmin.com
LiveJasmin has long been one of my favorite cam sites simply due to the fact that it never fails to be a good time. LiveJasmin's quality has long been lauded by many, including me, for being consistently great. You will enjoy some of the best streaming in the business on this site, with the majority of rooms being n HD, along with the absolute best cam2cam and two-way audio implementation. In fact, LiveJasmin doesn't just enable you to broadcast yourself to the model in HD, it even enables you to cam2cam on mobile.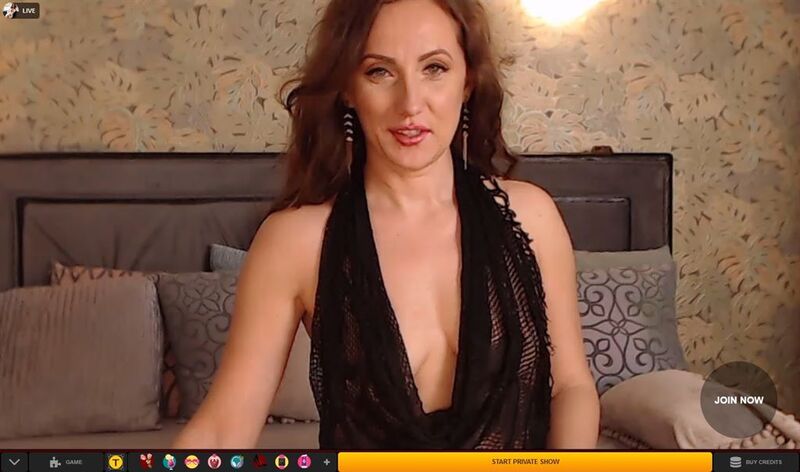 On average, you'll see around 120 mature cams live on LiveJasmin, and, more often than not, most of them will be hosted by some of the hottest milfs in the camming industry. Their shows are also a delight to watch, as the models get lots of help from the site on how to become better performers, making their shows seem like they are professionally produced. LiveJasmin doesn't have a dedicated Mature category that will help you find these shows, but it does have a 40+ subcategory which you can find under the Age category, and it serves the exact same purpose.
The only downside to all of this is that LiveJasmin is rather expensive when it comes to mature cam2cam shows. The average LiveJasmin milf charges around $2.70 for a minute in private, and, while c2c and 2way audio are always options in private, they cost extra, with models charging an average of a dollar per minute for each.
Still, if you're looking for top-notch live mature cam2cam, then LiveJasmin is a safe bet. It also has 24/7 live chat support in case you have any problems, although I, for one, never had any, and I've spent countless hours on the site. LiveJasmin just works, and it works beautifully.
---
In Conclusion
With the 5 milf cam sites above, you have plenty of options for having an amazing cam2cam experience. Whether you prefer a good variety of mature talents, high quality streaming or cheap prices so you won't have to worry about spending you savings, this list has it all.
But, if you're intent on just finding the best milf webcam site, meaning one that gives you the best bang for your buck, then I would have to recommend MaturesCam. It's a dedicated matures sex cam site with amazing streaming quality, gorgeous milfs, fantastic c2c implementation and prices that, while high, are definitely worth the experience.
Go visit MaturesCam, and I guarantee that you'll see what I mean.