5 Best Debit Card Friendly Fetish Cam Sites
Last updated
April 30, 2020
These 5 leading fetish-friendly cam sites all accept debit cards, have great live porn webcam performers and are guaranteed and verified for online safety and security making sure discretion is the name of the game.
---
CamSoda.com
CamSoda isn't just one of the best freemium cam sites out there, in my opinion it's one of the best in every genre. There's normally around 600-800 rooms streaming day and night and they feature everything, everyone and every proclivity. If you're looking for a private fetish cam show, their performers are lovers of their passion wanting to show a panting audience what it means to really be a kink queen.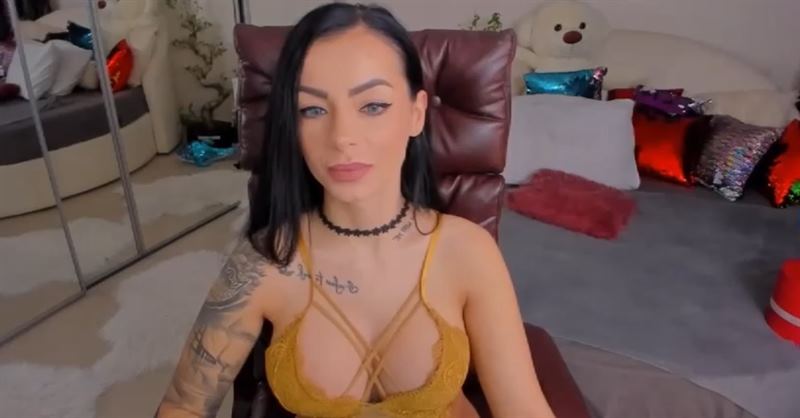 There's no fetish search tag on the homepage of CamSoda. To filter your results to those babes that are spicier than the rest you'll need to you use the advanced search engine. On the top right of the gallery of show-it-all snapshots, there's a link to view all tags. Select this and on the first page of the results, up will pop the Fetish category. If you're looking for something more specific you'll have to keep scrolling through the search results.
Me personally, I prefer to browse through the images and if a performer grabs my attention, it's worth clicking through into her room and checking out her bio to see what she's into. Many of the amateur and semi-pro hosts tag themselves with genres that they aren't into in the hopes of appearing at the top of your results. This can be frustrating, but considering most of them aren't fond of clothes and are fond of toys to pleasure themselves with, you don't really get to suffer that much as you go through them.
Before I get onto the rates for some webcam entertainment at CamSoda, let me point out a few things that'll help you get the most out of your 1on1 show. Many models let you record your private experience and keep it on file in your CamSoda account. This means you can log-in to the site and re-watch it as often as you want for no extra charge. if outdoors and getting watched is your thing, CamSoda is also one of the few sites that lets you do a cam2cam session on your mobile.
On average, a personalized live show costs around $2.70 a minute. Most girls include cam-to-cam in their rates, though a few naughty nymphos will ask for an additional tip if you want to open your webcam. The cheapest girls will set you back just $0.55 a minute but be prepared for a lower streaming quality. Generally the cheaper the room, the less chance you'll have of it being HD enabled.
Debit cards accepted at CamSoda include: Visa / MasterCard / Maestro / JCB / Discover
---
LiveJasmin.com
LiveJasmin is pretty much the webcam site all others aspire to be. Each and every glamour model is a true pro in front of the camera and almost all of the 1,500 streaming cam studios broadcast in HD and HD plus (1080p). When it comes to the more deviant damsels, these girls know what it takes to be a true fearsome femme. Their rooms are all well-equipped with the necessary toys, equipment and outfits, making sure whatever your fantasy, they're fully-prepared to make your dark dreams a reality.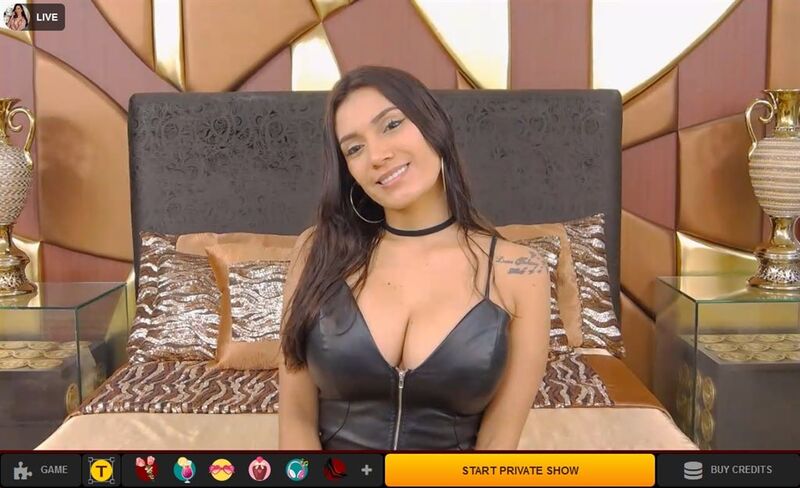 To find the fetish dungeons you won't need to work too hard at LiveJasmin. Just go to the menu on the left of the homepage and one of the top links is for Fetish. However, as we all know, not every fetish is created equal in our eyes. If you know exactly what it is you're in the mood for, a better way is to click/tap on the magnifying glass symbol on the top right of the screen. A white search bar then appears in which you can write your preferred perv such as bondage, foot fetish, spanking, submissives, etc.
Unlike CamSoda, there's no free fun and games at LiveJasmin, everything that's worth seeing is worth paying for apparently. So, before you get that private cam meter ticking, make sure that your chosen cam cutie is ready and willing to perform what she's listed in her bio. You can send her a message in her cam room for free, so I highly recommend asking ahead of time if in a private cam chat she's prepared and open to your particular perv.
Now, the best of the best does cost. LiveJasmin is not the cheapest cam site by a long shot, but there are a few tricks that'll get those private fetish cam shows for a fraction of what they should be. First of all, always make sure you 'spin the wheel' before buying LiveJasmin credits on your debit card. The wheel can come up with prizes including a jackpot of 100% extra free credits on top of the bundle you're buying for - ultimately cutting your costs by 50%. But that's not all, some of the cam girls host Promos. These are basically time-limited sales when they'll slash their rates to the site minimum for a day or so. This can result in savings of up to 80% off their regular rates.
Private live shows will set you back around $3.10, but if you want it to be a c2c session, you'll need to add on another $1.00 a minute, and if you want 2-way audio, that's another $1.00 a minute.
Debit cards accepted at LiveJasmin include: Visa / MasterCard / Maestro / JCB / Discover
---
FetishGalaxy.com
When it comes to fetish-centric cam sites, the only one that I've included on this list is FetishGalaxy. Unlike the other sites, every room here is devoted to a kink or several. If you're looking for some vanilla fun - then other sites are probably more to your taste. Even though there are only around 150 caves and dungeons streaming at any one time, every single one of them is looking for a friend to play with. Prices for a 1on1 cam session are low - so what's the catch? Well if you're into HD streaming, this is where the hunt will begin as not many of the rooms have jumped on the high-quality broadcasting bandwagon.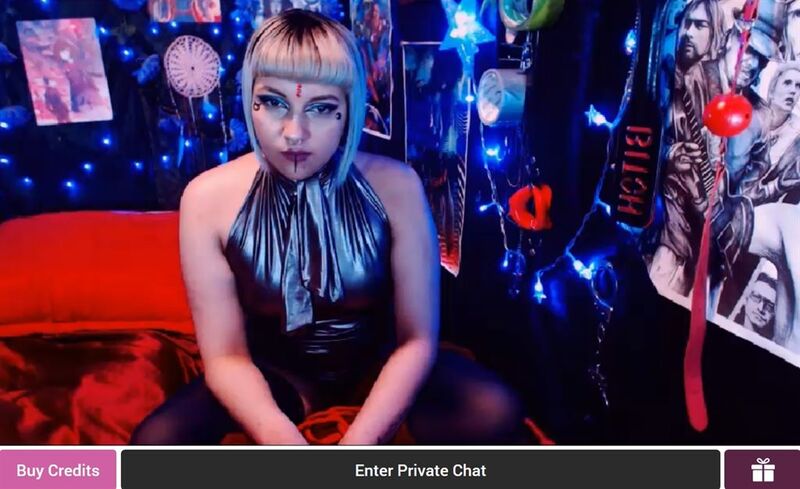 FetishGalaxy is definitely a platform suited to cammers that are experienced in more extreme games. The static snapshots that fill the homepage can be full-on, although when you click through into the open chat rooms, don't expect any flesh flashing or explicit action - for this you'll need to whip out that debit card.
Also, on the homepage is a menu bar with links to the most popular genres, but if you can't find your particular favorite here just click on the small search icon on the top right of the screen. This will bring up 27 dedicated categories. On the snapshots though you can see at a glance where the ma'am or missy is when it comes to standing on the either side of the fence. All rooms are labeled as Domainatrix / Submissive / Educator or Expert. An expert is basically a queen that practices both controlling her partner or being controlled herself.
Private cam2cam rates are low (but as I mentioned - so is streaming quality). Though, you can get the rates even lower. Once you're in a private chat date with a model, try asking if she has a discount code. If you ask nicely she may just give you a code that'll cut your show rate by $0.20 or $0.40 a minute. Sometimes you can even apply the code retroactively to your current show. And, if you know you're going to be in for the long-haul, if you pre-pay for a 30 min session you'll get 20% off the total and a very comfy 30% off a pre-paid 60 minute cam kink session.
Onto the prices themselves. On the lowest end of the ruler, a chat show comes in at just $1.00 a minute. Sliding up though the scale, the average cost is more around the $2.25 a minute mark. If you want a cam2cam and dual-audio encounter, you'll be happy to know these rates are all inclusive.
Debit cards accepted at FetishGalaxy include: Visa / MasterCard / Maestro / JCB / Discover / Diners Club
---
Flirt4Free.com
Out of all the generic premium cam sites, Flirt4Free is probably the most kink friendly. So much so that is has a dedicated micro-site devoted to the topic. In addition to 54 sub-categories of spicy games, it also features a community-powered message forum where like-minded cam fans can swap ideas with each other, as well as with the live performers. With around 600 rooms streaming 24/7, the majority of which are HD enabled, Flirt4Free has something for every taste and flavor.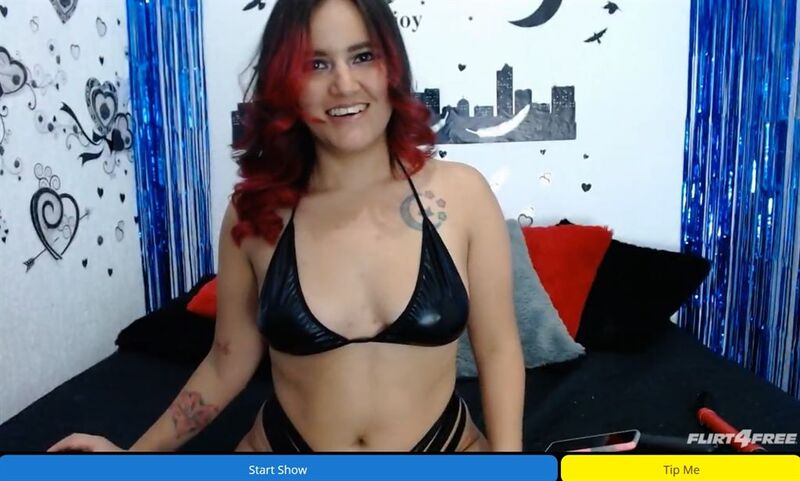 If you want to flirt for free (or, enjoy a paid-for live session) with a girl who's into your personally pervy pleasure, all you have to do is go to the to Live Cams link on the menu bar at the top of the homepage. Select this and then choose Fetish from the drop-down menu. This takes you to Flirt4Free's fetish fantasy land where everything sexually charged is celebrated.
If you go into your chosen category, for example; Latex, Role-play, Ropes, Spanking etc. you'll find not only the specialists that are online looking to play, but also all the babes that like to have fun with that particular perv, and even a list of the user-voted top ten performers. If your chosen cam cutie isn't online all you have to do is go into her profile and click on her schedule to find out when she's next slated to open her dungeon doors.
Flirt4Free's cam rates are average for a premium cam site, but you know me, I don't like average, I like getting the best for less. At Flirt4Free to get a bit more for your cash all you have to do is go to the lower menu bar on any page and under the Live Chat group select Promos and/or Deals. Before you buy credits or start a show check out Promos, these are the site's current specials offering either extra free credits on certain packages, or discounts on particular shows. Deals are coupon codes posted by the models themselves. If you use a model's code before starting a kinky cam meeting you'll get extra minutes for free. For example, pay for a 10 minute show and she'll give you a 20 minute session.
Without using the discounts or promos, expect to charge around $4.50 a minute to your debit card for a fetish cam experience. There are some chat rooms that come in at a rock bottom $0.50 a minute but these are few and far between. All prices are inclusive of cam2cam and 2-way audio.
Debit cards accepted at Flirt4Free include: Visa / MasterCard / Diners Club / JCB / Discover
---
Stripchat.com
Stripchat has an incredible 2,000 rooms streaming day and night meaning you're destined to find your dreamy deviant date on this mega platform. When it comes to the ladies who like to get down and dirty, Stripchat has them all, from amateurs in their bedrooms, housewives in their kitchens and lifestyle loving lasses hanging out in some of the most intense rooms you'll find anywhere.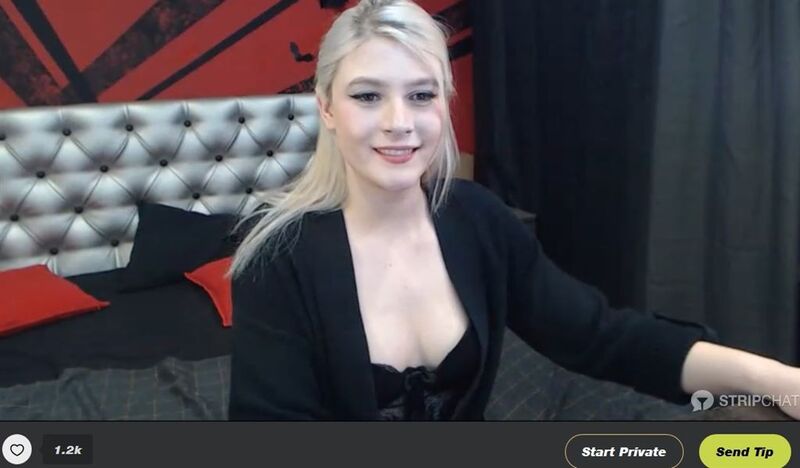 The quickest, though not the most accurate way to find your chosen genre is to take a look at the left menu bar and select options such as BDSM or Hardcore. However, we all know that with such a wide range of options to choose from, being specific is the name of the game. To narrow in on your fetish fave go to the All Categories box at the bottom of the menu and all groups come in an alphabetically listing. For example, MILFs, red-heads, hairy, shaved and the list goes on.
Streaming quality is high for a freemium site, which Stripchat is, even though it looks like a superior premium platform with many rooms not only HD enabled, but also HD plus. Stripchat is also currently the only site that offers virtual reality (VR) shows for those lucky owners of VR headsets. Unfortunately, not many of the extreme-style rooms are VR enabled as yet.
What you can get though in a cave or dungeon hang-out is a cam model that lets you record the show to re-watch as often as you want. To find these babes, on the menu bar scroll down to the Recordable Privates link in the Private Shows category. There's no extra fee for doing this - just a little something extra they like to give their fans.
Prices for a private 1on1 cam encounter are as varied as the girls themselves. The top performers can pull in almost $6.00 a minute, with the newbies and amateurs asking the site minimum of just $0.70 a minute. However, most hover around the $2.70 a minute mark. Some include cam-2-cam and audio in their rates, others charge extra if you want to be seen. It's worth also bearing in mind that most ask for a 5 or 10 minute minimum before shutting their cave doors to other viewers.
Debit cards accepted at Stripchat include: Visa / MasterCard / Diners Club / JCB / Discover
---
In Conclusion
Debit cards are just one of many ways you can pay for your online webcam encounters. If keeping a rein on your finances is at the front of your mind, another way to fund your cam fun is to purchase prepaid cards which all of the sites above accept.
Some sites listed above (LIveJasmin, Flirt4Free and Stripchat) also redeem brand name gift cards. You can buy a card and charge it to your debit card and then redeem the dollar value of the gift card for site credits/tokens. This option, though, is only available to those of you located in the U.S. And for everyone else, don't forget you can also link a PayPal account to your debit card and pay via PayPal at all the above platforms.
My top choice of the above 5 sites would have to be CamSoda. Free shows, low-cost cam-to-cam rates and the option to re-watch your fantasy unfold over and over at no extra charge are just some of the reasons why I'm crowning it as the queen of debit-card friendly kinky cam sites.