Cheapest Asian Cam Sites - For Low-Cost Oriental Fun
Last updated
June 06, 2019
Asian cam porn shouldn't put you in the red, but with the plethora of adult chat sites out there it's easy to understand why so many people are settling on expensive ones. It just takes so long to find cam sites that have great Asian cams while also being cheap that it's too much of a hassle for most. Thankfully, for you, I've already done this. Here are the best and cheapest Asian cam sites around.
---
LiveSexAsian.com
LiveSexAsian is a prime example of how an Asian cam site should be. From its models to its streaming quality, you'll be hard-pressed to find any faults with this premium chat site. Above all, though, it dramatically increases the chance that your experience will be a blast, and a memorable one at that.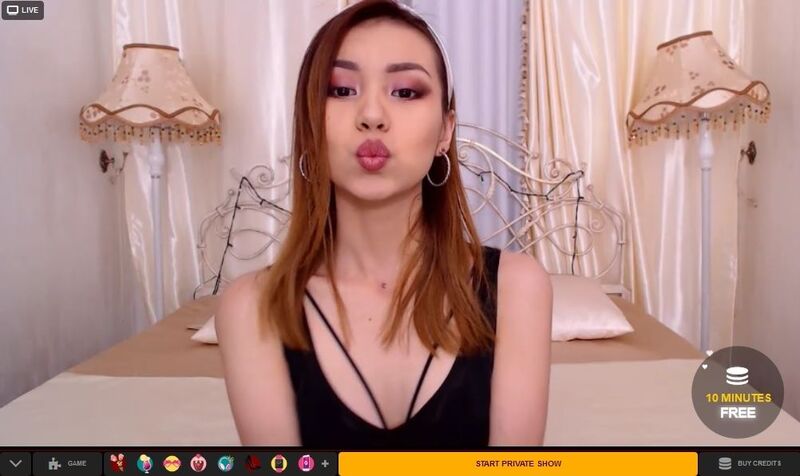 LiveSexAsian has close to 100 models online at a time, and since it's a site dedicated to Asian cams, all of them come from countries like Japan, China, Korea and the Philippines. They are extremely varied and professional, and all of them can communicate in English at least adequately enough for it not to be a problem. Also, since LiveSexAsian's search and categorization systems are pretty accurate, it's not going to be a problem for you to find an Asian babe with a specific appearance, as well as one who performs the kinks you like.
The actual quality of the shows is also really impressive, with most performers on the site streaming in either 720p HD or full 1080p HD. There are a few who don't, but even they stream in 576p HQ at the very least. What you won't find, however, are performers that stream with bad equipment. The shows are fluid and lack any buffering issues that might hamper your experience.
Private shows on LiveSexAsian also include cam2cam, in case you want that hot Japanese babe to watch you get off. Just know that c2c, as well as two-way audio, isn't included for free, and actually costs around a dollar per minute to add (price is decided by the model). This isn't that much of an issue, though, since LiveSexAsian is fairly low-cost. You can quite easily find lots of sexy Asian girls who perform for around $1.99 a minute, and some of them don't even charge extra for c2c.
Just don't expect to get more out of LiveSexAsian other than high quality private shows. This site sticks to the basics and does them well, but that means a lack of niche chat types or special features. This isn't a bad thing per se, but if you're looking for something strange or novel this is not really the place.
LiveSexAsian's focus on the bear essentials does mean that it has some fantastic customer support, though. Whatever happens, know that you're in good hands and that you'll get great bang for your buck. If you have any problems, LiveSexAsian has a giant FAQ section and eager customer support representatives that you can contact via email, phone or live chat.
---
ImLive.com
If you're looking for the absolute lowest costs, try out ImLive. Not only are private shows on this low-cost cam site dirt cheap at around $1.98 a minute, but the site has multiple ways of letting you save money on its services. First, its group shows are some of the cheapest on the market. Second, many of its models offer special discounts that you can get by subscribing to their show, so if you tend to find a few models and stick with them, you'll see this as a godsend. Third, two-way video and audio is freely included in every private show, with no exception. And fourth, ImLive has a loyalty program that makes the site cheaper the more money you spend on it.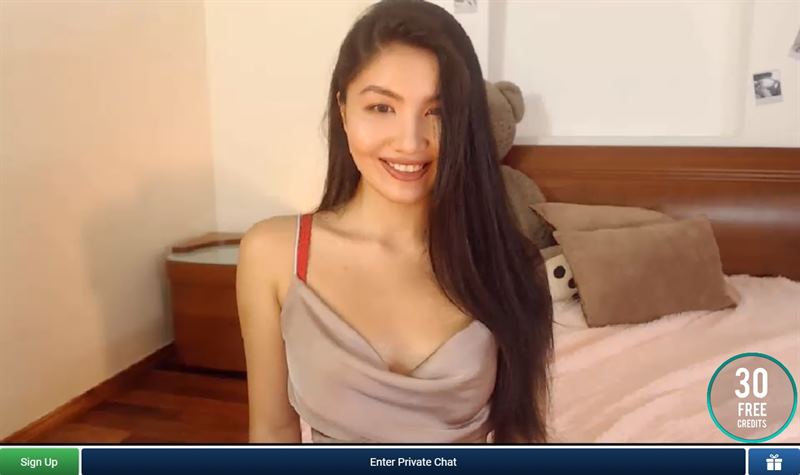 But it's not like ImLive's affordability is its only merit. ImLive has a good number of chat types and special features, chief among them is ImLive's Fulfill your Fantasy feature, which you can find at the bottom left of the Member Area. This gem allows you to write down your fantasy and have the models come to you. No longer will you have to search for a performer who's eager to make your dreams come true. From now on, it's a click of a button away.
The downside of ImLive is its lack of options when it comes to Asian cams. On average, you'll see only about 20 of them live at a time, which isn't much. They are at least easy to find, as ImLive's search and categorization systems are quite accurate. To filter for Asian cams, go to Live Cams, click on the Filter drop-down menu, hover over Ethnicity and select Asian. You'll see some models that don't belong on this category every now and again, but most models in this category are indeed Asian.
The actual quality of the cam shows on ImLive ranges from decent to great. Many models here stream in HD, but there are also quite a few that stream in 576p. The streaming quality also varies, with many shows running smoothly and some having stutter issues due to a model's poor internet connection and speed.
As for customer support, ImLive has a pretty comprehensive FAQ section and a great customer support team that you can easily contact via email, live chat and even by phone. Just be aware that to unlock live chat you will need to have made at least one purchase on the site.
---
LiveJasmin.com
Everything about LiveJasmin screams "luxury." It is one of the most celebrated and popular sex chat sites in the world, and for many good reasons. The main reason, though, is the quality of its cam shows. Nearly every show on the site is streamed in HD, with many of them even being streamed in full 1080p HD. On top of this, the shows all run so well and look so professionally shot that you might forget that they're live sex cams.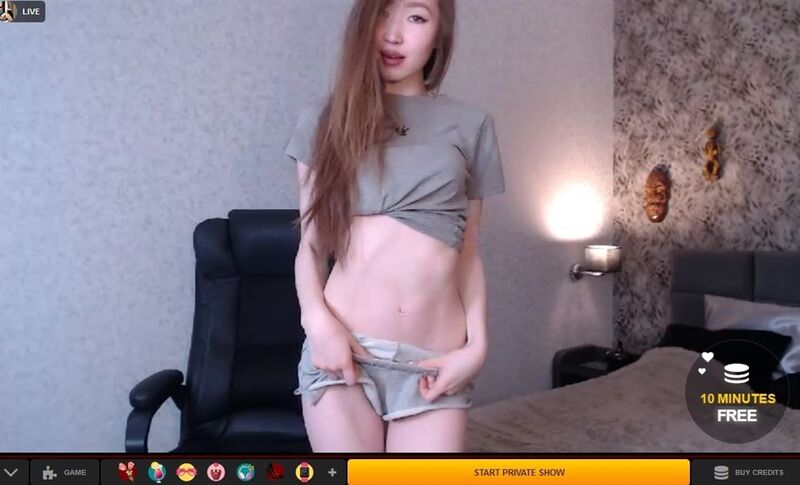 Another reason why LiveJasmin is so renowned is its massive selection of cams. LiveJasmin isn't entirely dedicated to Asian cam shows, but has around 90 Asian cam models online at any given minute. They are varied, beautiful and highly professional and experienced. They are also easy to search for, as LiveJasmin's search and categorization systems are very user-friendly. All you need to do is scroll down on the main page and select Asian under Ethnicity.
LiveJasmin is a luxury cam site, and as such can be slightly expensive at times. For example, An average-priced Asian cam model on LiveJasmin charges around $2.80 a minute. But, with the discounts that you can get on it, along with the many models it has that stream for cheap, you'll have a good selection of low-priced cams to choose from no matter what. LiveJasmin also has special discounts and promotions that it offers its members, such as a limited-time-only 50% off on all cam shows for new members, which it previously featured for several months. Cam2cam, though, is included in all private shows, with no exception, but for a price. It, along with two-way audio, costs around a dollar extra to enable (price depends on the model), so keep that in mind.
LiveJasmin doesn't have many bells and whistles. Its main attraction are its private chats, and it therefore puts an emphasis on keeping their quality as high as possible. Part of that, of course, is ensuring that people have the best viewing experience that they can have, so LiveJasmin keeps an excellent customer support team, along with an extensive FAQ section. You can contact LiveJasmin's customer support via email, phone and live chat.
---
Chaturbate.com
The amount of Asian cam girls on Chaturbate dwarfs all competition. If you click the site's #Asian tag, you'll see around 350 live shows, and while only around half of them will be hosted by an actual Asian cam model, it's still a much higher number than any other adult chat site may boast. In addition, since Chaturbate is a freemium cam site, you'll be able to see many of them nude and in action as soon as you enter their chat, and before having to spend a dime. Worried that you might not enjoy the Asian babe's performance all that much once you've taken her private? Well, what better way is there to ensure that you do than to watch her perform beforehand?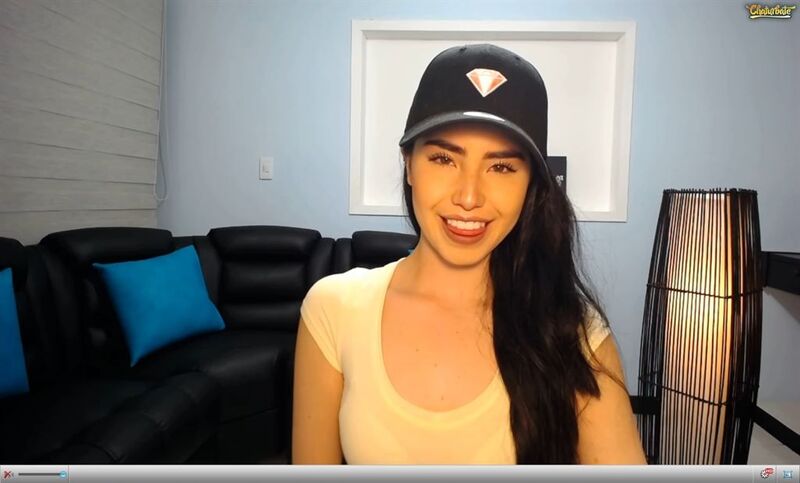 As you've probably understood from what I wrote above, Chaturbate's search and categorization systems are far from perfect. In fact, you'll have better success finding, say, a model who performs a specific fetish or kink that you like by searching for it manually. I do suggest that you still use the tagging system to filter specifically for Asian cams before attempting this. Even though it's inaccurate, it's still much better than trying to sift through hundreds upon hundreds of live chat rooms, especially since Chaturbate lacks a video preview for its shows.
The shows on Chaturbate are mostly streamed in HD, but there are quite a few rooms streaming in HQ or in even lower resolutions, so shop around. Thankfully, though, even while some shows have low resolution video, it's very uncommon to see shows on Chaturbate that suffer from technical issues due to the model's poor internet connection. Since Chaturbate works on nearly all browsers, systems and platforms, it's also rare to have technical issues at all.
Since Chaturbate has so many live Asian cam shows, it's no issue finding ones that fit your budget. The average price per minute of a private chat on the site is around $3.00, but you can easily find an Asian cam girl that charges less.
The main problem I have with Chaturbate is its lack of cam2cam implementation. There are ways of having a face-to-face chat on the site if you really want to, but it's cumbersome and not reliable, since you have no guarantee that the model is actually watching you. I've created a guide on how to cam2cam on Chaturbate so it's less of a headache to set up, but I wish that it won't be needed in the future.
While Chaturbate doesn't have a plethora of chat types or special features, it does have a lot of performers, including Asian ones, that use tip-controlled sex toys. These are especially fun in the open chat, when you want the babe to put on a show, or in private when you want to control her pleasure and tease her.
All in all, Chaturbate is the best freemium option out there for Asian cam porn. It runs well and gave me no issues whatsoever, no matter on which platform I enjoyed it. This is especially fortunate since Chaturbate's customer support is somewhat lacking. The site has a very handy FAQ section, but lacks any way to contact a customer support representative other than through email, which is often slow.
---
CamSoda.com
CamSoda is a fantastic freemium cam site with cheap prices and great interactivity options. There are so many models on CamSoda that use OhMiBod and Lovense remote-controlled vibrators that the entire front page of the site is pink. If you want to cam2cam with a cute Asian girl while controlling her sex toy, there a few better cam sites for that.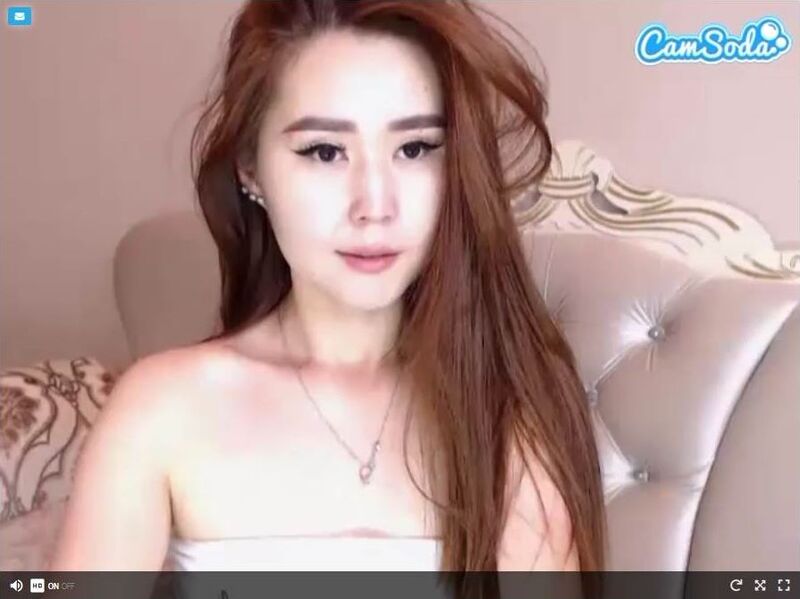 To start, CamSoda lets you see its models nude and in action in the open chat. You can flirt with them, tip them for specific sexual acts and generally just have a good time watching them enjoy their job. When you decide on taking them private, you'll find that, on average, they'll charge around $2.40 a minute, which is very affordable.
On top of this, many CamSoda models allow both cam2cam and show recording in private. This means that you'll be able to watch the model's performance in the future, at your leisure, for free. The c2c includes two-way audio, but its price-per-minute depends on the model, and averages at around a dollar.
CamSoda also has excellent video quality. The models using its platforms usually stream in HD, and the majority of them have a stable internet connection that allows the show to go without interruption or buffering issues.
CamSoda's downside is its selection of Asian babes. It has a good collection of cam models, but very few of them are Asian. Additionally, CamSoda's tagging system is so inaccurate that it's practically useless, forcing you to search for the site's Asian performers manually. I've found that, on average, there are about a dozen or so Asian cam girls online on CamSoda at any given moment, which is not much.
Sifting through the site is at least fun, thanks to its nudity policy, and fast, thanks to it being well-built and lightweight. In fact, CamSoda runs really well on most platforms and systems, and is especially responsive on mobile. If you have any problems on the site, technical or otherwise, CamSoda offers a helpful FAQ and support page, along with live chat specifically dedicated to resolving billing issues. For any other issue, though, email is unfortunately your only option.
---
In Conclusion
Japanese, Chinese, Korean, Filipino... The sites above have them and many more, while also being affordable enough for you to not have to worry about the money that you're spending and just focus on having fun. They all have their merits, and chances are that if you like Asian women then at least one of these sites will be perfect for you.
That said, If they all sound great and you're unsure about which to try out first, go with LiveSexAsian. It's luxurious, high quality and user friendly while still being fairly inexpensive and featuring dozens upon dozens of experienced and gorgeous Asian talents. It's a site that I would recommend to anyone who likes Asian cams, since it rarely fails to deliver.
If some other site on this list speaks to you more, feel free to visit it first and try it out. No one knows you better than yourself, so experiment and enjoy. They are all free and easy to register to, so there's absolutely no reason not to. Just remember who sent you there in case you need some more advice.