5 Best Cam Sites That Take iDEAL
Last updated
April 02, 2020
If you live in the Netherlands, you have the wonderful option of using iDEAL to pay for online purchases. The secure and discreet nature of this e-commerce payment system makes it perfect for online webcam chat, but not all cam sites accept it. To save you some time, here are the best chat sites that take iDEAL.
---
LiveJasmin.com
LiveJasmin is a good example of how a premium webcam site should be. It has managed to maintain its high standards since its inception, and is currently the highest quality premium chat site this industry has to offer.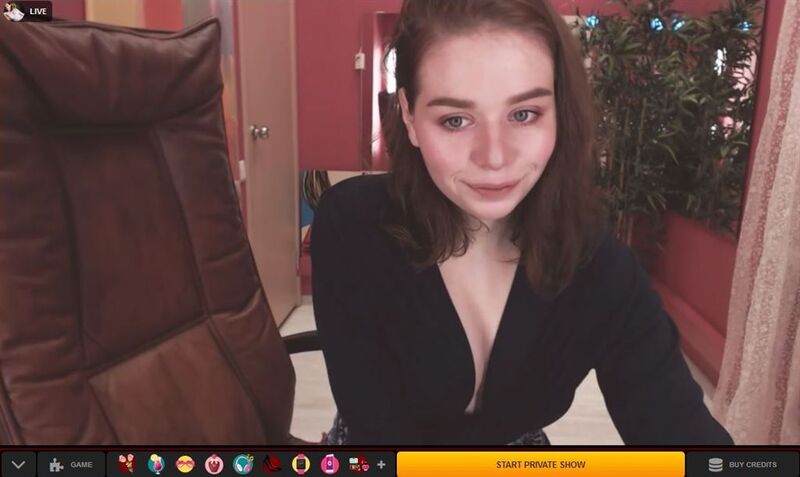 Since many of you prefer to use iDEAL over your credit or debit card due to security concerns, let me start by saying this: LiveJasmin is among the safest cam sites on the web. It uses high-end security measures and cutting edge encryption protocols to ensure your privacy and anonymity.
But that's not why most of Livejasmin's clientele chose it over other cam sites. I mean, all the webcam sites on this list are incredibly safe and discreet, but none of their cams match the quality of LiveJasmin's. Sites like Flirt4Free do come close, but, with LiveJasmin, it's not just about streaming quality and high definition video. No; Here, the models are professionals who know how to use their room's lighting, as well as camera angles, to their advantage. No longer will you have to wait for the webcam to refocus, or for the model to move slightly so more of her face than her chin is shown.
There's also a good variety to choose from. LiveJasmin has around 1,400 cams live at any given moment, and while some of its models will already be in private shows when you browse through the site, most of them won't, giving you a fantastic selection of sexy cam babes who are eager to please.
The downside here is that all this will cost you. An average cam show on LiveJasmin may only cost around $2.40 a minute, but it doesn't include free cam2cam or two-way audio. While both options are always available to you, both cost around a dollar each to add, hiking up the price of a show considerably.
It's good that you're at least guaranteed good customer service. LiveJasmin offers 24/7 customer support that you can contact via the handy in-site live chat, so you'll never have to deal with any difficulties on your own.
---
Flirt4Free.com
If your main concern is having access to the most ravishing cam models in the world, then Flirt4Free should be the best option for you. It has around 800 webcam models always online and helpful categorization, so you will always find whatever you're looking for in a hurry, especially if you're looking for US models, which Flirt4Free has plenty of.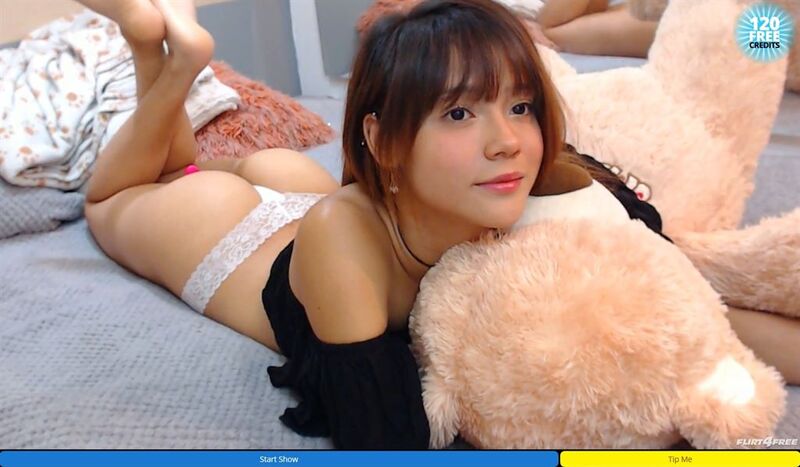 I would like to point out, though, that Flirt4Free's in-site search engine is far from helpful, and that you should just avoid using it. Still, you won't have any issues navigating the site's many cams even without it.
You won't have any issues finding great cams, either. Most of the models on Flirt4Free opt to stream in HD or even in full HD, and that doesn't even take into account the fact that Flirt4Free has some of the most gorgeous models on the market.
And, unlike LiveJasmin, Flirt4Free has interactive cam shows where you can control a model's vibrator with a click of a button. Feel like making your girl cum? Then enter a Tip Controlled cam show and enjoy controlling her pleasure. Tip, and you'll activate the model's sextoy remotely.
This does add a bit to the price of the show, though, luckily for you, shows on Flirt4Free aren't all that expensive. Since Flirt4Free lets you filter by price (you can do that by hovering over the View By drop-down menu and clicking Prices), you'll always have easy access to the shows that fit your pocket. On top of that, an average cam show on Flirt4Free only costs around $3.60 a minute, and includes free cam2cam and two-way audio in every private chat.
---
xLoveCam.com
xLoveCam is the cheapest chat site on this list, but that doesn't mean that it's also the lowest quality cam site on here. In fact, despite its price, xLoveCam competes with the best of them, and has a variety of cams that will surprise you.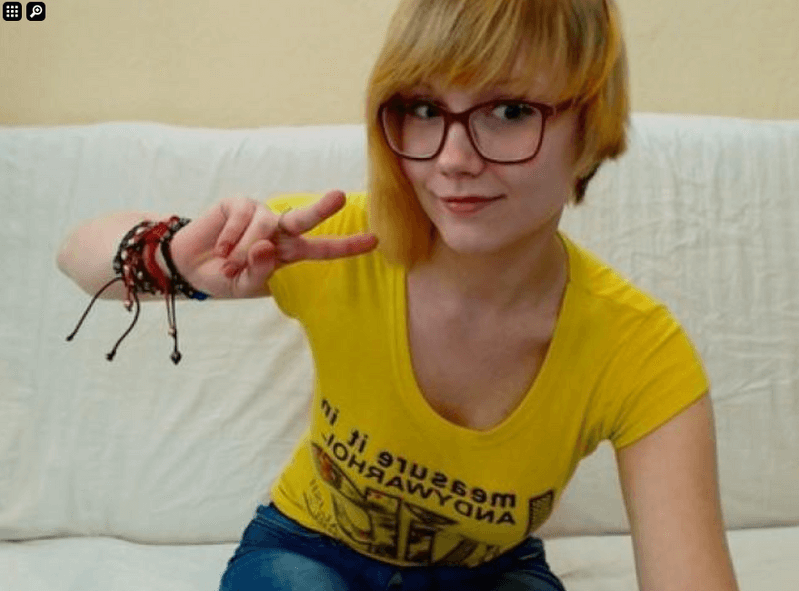 For starters, finding great looking HQ and HD cams on xLoveCam is incredibly easy. The site might not have a separate category for HD cams, but since so many of its webcams are in high definition, you won't actually need it.
xLoveCam does have a dedicated category for pretty much everything else, though. In fact, xLoveCams' categorization system is one of the most robust in the camming industry, letting you filter your models according to anything you can think of, including prices.
Which brings me to xLoveCams' best selling point: Its prices. A private show on xLoveCam will cost you, on average, around $1.80 a minute, and will even include free c2c. The catch is that Xclusive, which prevents people from spying on your show, adds around $1.00 per minute to the price of the show. It still comes out at $2.80 even with Xclusive, though, which is not bad at all.
On a usual day, you'll have about 500 cams to choose from, which isn't as much as LiveJasmin or Flirt4Free has, but it's definitely not nothing, and will suffice for most of you. In short, if you want a high quality cam site that accepts iDEAL and won't bankrupt you, xLoveCam is a fantastic choice to consider.
---
JOYourSelf.com
JOYourSelf is an iDEAL cam site with class, and tons of it. It's the equivalent of ordering first class tickets on a plane - it may be prohibitively expensive for some, but boy does it improve the overall experience.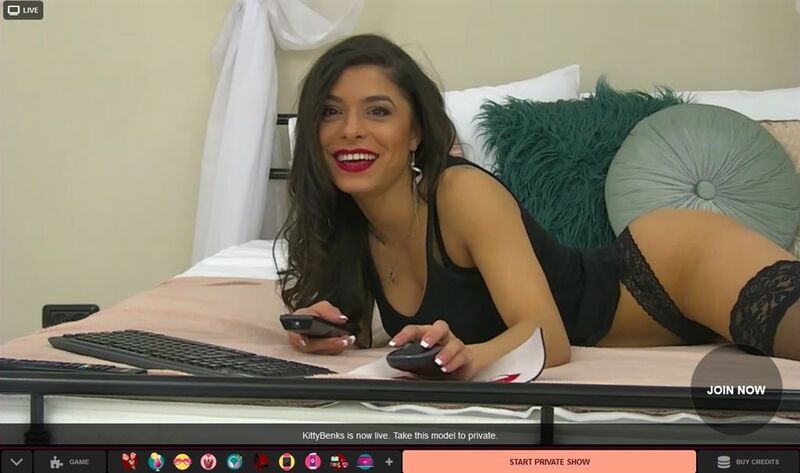 If you're looking for the highest quality experience, then JOYourSelf's collection of over 1,000 cams will definitely do the trick. You'll find here cam girls from all over the globe, and the majority of the will be streaming in HD, and using optimal lighting and webcam angles on top of it.
The price, though, will be accordingly high. A cam show on JOYourSelf will cost you around $2.50 a minute, and adding cam2cam and two-way audio will both cost you around a dollar a minute. The quality of the show is, ultimately, worth it, but not if you constantly worry about breaking the bank, so keep that in mind.
JOYourSelf has 24/7 customer support and a nice design and UI that overall facilitate a smooth andף enjoyable experience. It lacks any bells and whistles and instead focuses on the private aspects of a cam site, to give you the best intimate experience that it can.
---
MyDirtyHobby.com
MyDirtyHobby is a fantastic site for European kinksters, as it has European models who are both incredibly experienced and amazingly open to please their clients every whim and sexual fantasy.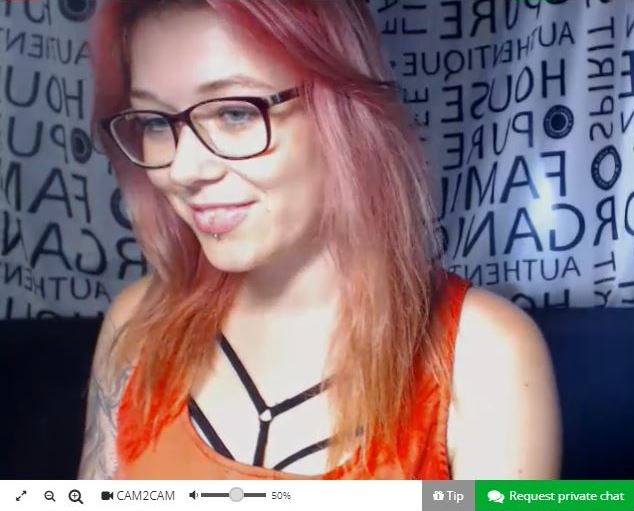 As a site that primarily caters to a German audience, MyDirtyHobby is among the best German cam sites out there and has a wide assortment of German speakers, along with native speakers of every European language, including Dutch.
This hardcore German cam site has over 200 models performing on it live at any given time. It specializes in fetish cam porn, so expect many of them to be well versed in all things kinky. Want to be humiliated? Enjoy other types of domination, such as findom? You'll find all that here, and more.
The problem is that the quality that you'll get can vary. The models tend to be great, but, their equipment? That's debatable. Many cam girls on MyDirtyHobby use HQ and HD streaming equipment, but not all of them do, and there's really no way to filter for the ones that do, even though the site's categorization system is fairly robust. You can, however, see the video quality of every cam under its preview picture, and, as you'll see, the majority of talents on here unfortunately stream in SD, which isn't ideal.
MyDirtyHobby is also rather expensive. A private show here will cost you around €2.50 a minute, and, while that includes free c2c and 2way audio, true private will, again, cost you more. Almost two Euro more, in fact.
MyDirtyHobby may be the best option here if you're a hardcore fetishist, but, if not, I suggest you pick the more affordable options on this list. Which are all of them.
---
In Conclusion
iDEAL is a fantastic way to pay safely online, and, unsurprisingly, the sex cam sites that accept iDEAL are similarly secure. But, the above sites aren't just safe and discreet - they're also some of the best chat sites in the world, and they all offer something unique that will cater to a different person.
But, if you're just looking for the best starting point, then I have to suggest that you start with LiveJasmin. It's long been one of the most luxurious, well-designed and enjoyable adult chat site out there, and boasts a massive selection of high quality cams at reasonable prices.
Registering to it takes less than a minute and it's completely free, so I suggest you just go visit it and judge for yourself.