Get Handsy on the Best JOI Gay Chat Sites
Last updated
October 08, 2020
If you ever feel like having an Adonis of a man tell you what to do, then you're probably looking for someone who's good at giving jerk-off instructions. Below are the 5 best sites for gay JOI cams, so you can have your fix without the hassle of rummaging through piles of substandard cam sites.
---
Flirt4Free.com
This is the place to go to if you're looking for the hottest male cam models this industry has to offer. Flirt4Free has, by far, the most ravishing hunks on the web, and with around 250 of them online at any given moment, you'll never lack options.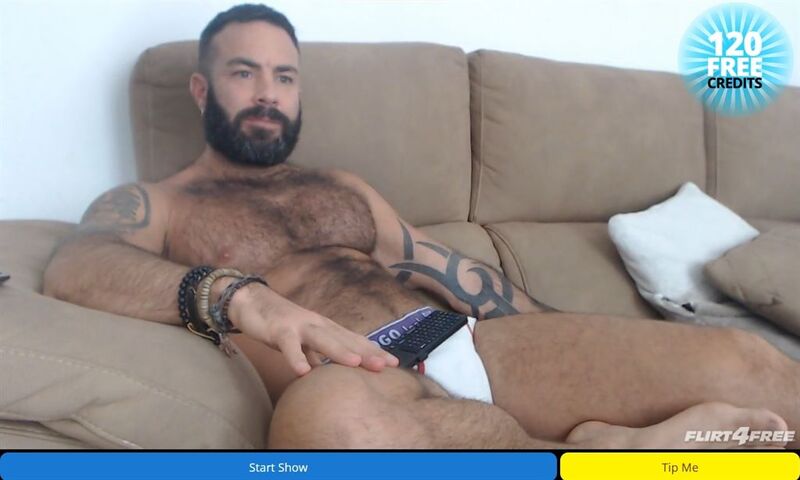 Flirt4Free caters more to English speakers since the majority of their models are from the US. Even so, you'll find your fair share of Europeans and Latinos here, if you're looking for more diversity.
The quality of the cams is also impressive, as it's on par with the site's selection of hunks. Most of the models here stream in HD, and you'll actually have a really hard time finding ones who don't. And, even if you do find one, he will most likely be new, and will still be streaming in HQ at the very least.
While Flirt4Free is a premium cam site with a strong emphasis on one-one cams, you'll still have a great selection of chat types on offer. So, if you prefer cheap JOI cams that several people can join, then Flirt4Free's multi-user shows will definitely do the trick. There's also an abundance of tip-controlled cams here, in case you like to simulate mutual masturbation.
Flirt4Free is also among the cheapest gay cam sites around. Models here charge an average of $3.60 a minute for private JOI shows, but you can easily find performers who charge less than that. Just hover over the View By button on the top-right corner of the online cams page and select prices. If you're looking for something else, I suggest you use the site's categorization system, and not its search function. The former is useful, the latter is not.
Additionally, cam2cam on Flirt4Free is 100% free and includes two-way audio, making this site the absolute best c2c site for gay sex chat. These features even work on mobile, which is a rarity. If you prefer to let the model see how obedient you are, then you should definitely take advantage of this.
What truly makes Flirt4Free stand out when it comes to jerk-off instructions is that it's surprisingly fetish friendly. There's even a large section of the site dedicated to fetishes, with an active forum, blogs, stories, and much more. You'll even be able to find a dedicated JOI category there that will take you to the models who are most specialized in it. To get to the Fetish section of the site, hover over the Live Cams button at the top and you'll see it.
There's really no other cam site that better guarantees that you have a fantastic time and for as cheap as you'd like. Flirt4Free even has 24/7 live chat support to ensure that you leave with a smile on your face and then come back for more.
---
CameraBoys.com
CameraBoys is a gay cam site built specifically to give you the best private show possible. It may not have the variety of chat types and interactivity options that Flirt4Free has, but it rivals it in terms of private JOI chat, and even surpasses it in some aspects.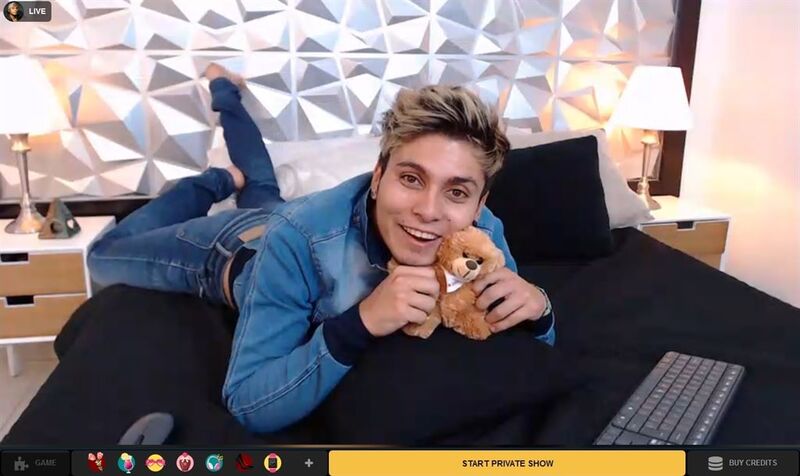 The first thing you'll notice when perusing CameraBoys' chat rooms is how high quality everything looks. This site oozes luxury, with every cam here looking like it's production value is through the roof. The models always use perfect lighting, center the webcam correctly and even tidy their room to make it more presentable.
The models themselves follow the same principle: They're all well-dressed, sensual and inviting. These guys are some of the best in the field, and once you enter a private show with one, you'll definitely feel it.
You'll usually have around 150 male models to choose from, and most of them are drop-dead gorgeous, so, if you're like me, you'll have a bit of a hard time deciding which one to have fun with. If you're into something specific, CameraBoys has strictly male cams and a great categorization system, so you can find it with ease.
The video resolution here is also fantastic, with the vast majority of models on the site opting to stream in HD. It's actually rare to see anything lower than 720p HD on the site.
And, like Flirt4Free, CameraBoys employs a team of customer representatives that work 24/7 and are incredibly professional. If you have any problem, I suggest you just contact them via live chat and make your life easier.
The downside of CameraBoys is mainly its lack of options. There are no couple cams here or tip-controlled cams, and there's really nothing here aside from private shows in terms of chat show types.
That's not going to be a problem for most of you, as JOI cams rarely need these features, but what will be an issue for some of you is CameraBoys' lack of free c2c. Both two-way video and audio here cost a dollar on average, so, while the average JOI cam here will cost you only around $2.40 a minute, the price can get considerably higher if you intend for the model to see or hear you.
On the upside, CameraBoys cam2cam works on mobile devices, which, as I've mentioned above, is rather noteworthy. In fact, CameraBoys is the best gay cam site for mobile devices in general, so if you like having a quick JOI show on the go every now and again, this is your best option.
---
Supermen.com
If the cam sites above seem a bit too rich for your blood, then Supermen has you covered. It's by far the cheapest gay chat site on the web, and doesn't compromise on quality to be so. It may not have the selection of Flirt4Free, but, with such low prices, it's hard to complain.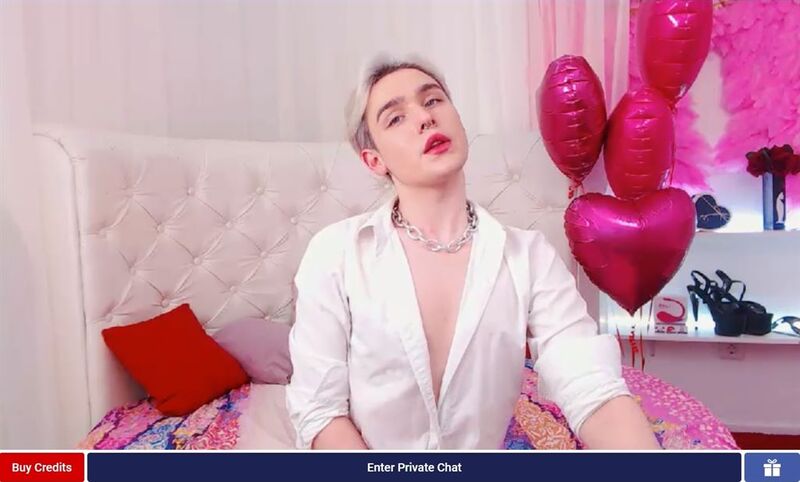 You can search models by price by entering the site's Advanced Search button, found by clicking the categories button on the top right. A private JOI cam show on Supermen will cost you around $2.00 a minute, and includes free c2c and 2way audio.
That may be low, but it's not the only reason why Supermen is so affordable. The site actually has a very generous rewards program that makes things even cheaper in the long run. Combine it with its fan clubs, discounted block session (long-form shows you pay a reduced cost for up front) and its many other cost-reducing features, and you get yourself a cam site where you can sit back and enjoy a quality JOI show without having to worry about how much you're spending.
But, as I've said, your options are limited. Supermen only has around 40 live gay cams at any given moment. The models here are usually quite attractive, and if you like twinks then you'll definitely like the selection here, but it's still a bit limiting.
The quality of the cams on Supermen is quite good, but it's nothing to write home about. There are plenty of HD cams to be found here, but also plenty of HQ cams and even some SD cams. There's no way to specifically look for cam rooms in HD, which could have been handy.
There are ways, however, to filter for models that have a certain rating, and the site is quite kinkster friendly, so looking for a sexy stud that can give you a proper 20-minute JOI cam show for a dollar a minute is a real possibility. Where else is that even a possibility?
---
Streamen.com
Streamen is probably the best middle-of-the-road choice for those of you who are looking for great quality and quantity at a low price. There are more than a few gems to be found here, and since the site has such an impressive variety of gay cams, almost everyone will find something that suits them here.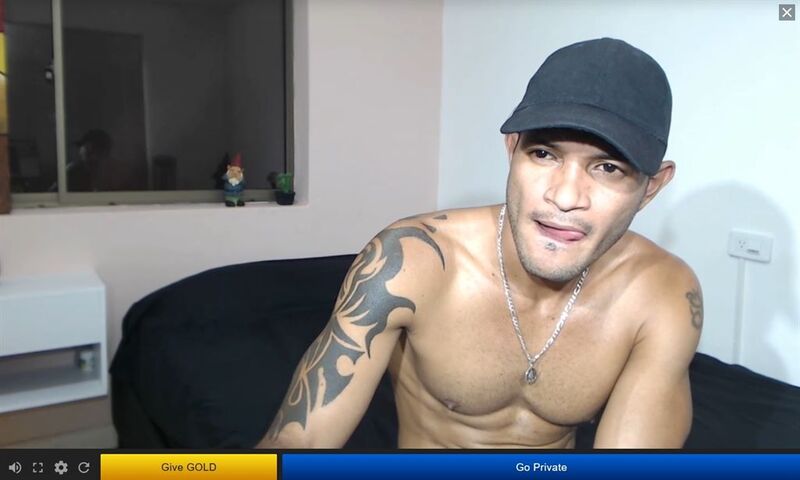 Streamen usually has around 150 cam models live at any given moment, and they come from all over. The site has bears, twinks, jocks and everything in-between, along with a great selection of different ethnicities.
There's also an abundance of daddy dommes, and particularly of ripped older men who look like the kind of people who'll undress you in a gaze but still make you feel safe and taken care of. If you like older men, specifically ones in their late 30s or early 40s who still have the bodies and energy of a 20-year-old, then this is the place.
It's also easy to find them, since Streamen's categorization system is accurate and helpful. You can filter by age, region, ethnicity and other features, but, unfortunately, you can't filter by price.
Luckily, though, most models on Streamen charge low rates anyway. On average, a private show on the site will cost you around $2.50 a minute, and the site offers free cam2cam and two-way audio in every private chat. Going private won't prevent people from spying on your show, however, so if you want your boy toy's undivided attention, you'll have to be wiling to shell out an additional dollar or so per minute.
Streamen also doesn't use tokens or credits, and instead uses direct pay, so it's much easier to keep track of your expenditures if you're having lengthy JOI shows. You just start a private chat, spend however many minutes enjoying it, and pay accordingly with your credit card, debit card or even PayPal account. It's straightforward and much more convenient than the usual approach.
Just don't expect more than the usual private JOI chat, as Streamen, like CameraBoys, sticks to the basics. There are no extra features or a variety of chat types, and tip-controlled sex toys are not as popular here as they are on Flirt4Free, for example. Still, if you want good variety at high quality and for a low price, you can't do much better than Streamen.
---
Cams.com
If you prefer a more freemium approach to camming, then Cams.com should be the next chat site you visit. It's not strictly tip-based, and you can still take any model here private, even if they're in a FREE > TIP cam show. But, a lot of them will be happy to just get a tip for some spontaneous jerk-off instructions.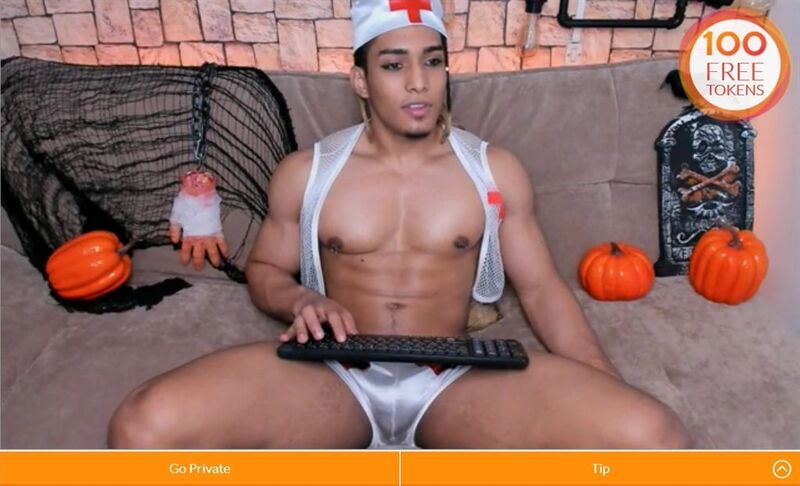 Cams.com is also the only site out there that gives you the option of turning on your webcam in the free chat, so you can enjoy some exhibitionism while still keeping things casual. And, since you'll have around 120 gay cams to choose from, you won't lack variety to keep you interested.
If or when you decide to take things to the next level, a private show on Cams.com will cost you around $3.00 a minute, with cam2cam costing an additional dollar a minute on average, whether you activate it in the open chat or in private.
Additionally, True Private, which, like on Streamen, prevents people from spying on your show, adds around $0.50 per minute to the price. Overall, Cams.com is rather pricey, so it's good that the site looks so good.
The streams on Cams.com, for example, are renowned for their consistent high quality. The streams here pretty much always look great, with most performers on the site opting to stream in HD, while the rest stream in HQ.
Cams.com lacks a video preview feature, but it makes up for it with fantastic search and categorization systems, so you'll never have any issue finding the hunk that's right for you. There's also an Advanced Search option that you can get to at the top-left of the site.
---
In Conclusion
I can continue to mince words, but, to be frank, you should just go ahead and visit Flirt4Free.
Usually I mention how the different cam sites that I've listed all cater to different people, or offer something different and exciting, and that hasn't changed. All of the sites above are fantastic, and they all bring something unique to the table, but if you check out Flirt4Free's selection of men and have a JOI session with one, you'll probably lose interest in the rest of the sites on this list. It's just that good.
Give Flirt4Free a try and see how my opinion hold up. Not only is registration free, but you can get some in-site credit for free by validating a credit card, so there's really no reason not to do so.