Top 5 Cam Sites for Ebony Cam2Cam
Last updated
March 26, 2020
Anyone looking for some hot chocolate cam sex has plenty of options. If you want your black mistress to see how hard she makes you, though, then your options are rather limited. I've listed the 5 best ebony cam2cam sites below, so you can spend your time chatting face-to-face with sexy black cam girls instead of looking for the best platform for it.
---
CamSoda.com
CamSoda is one of the most popular freemium chat sites in the world, and for good reasons. It's cheap, has impressive streaming quality and a large and varied amount of sex cams. What makes it unique, though, is the fact that, while freemium, it refuses to neglect its premium features, such as its private shows and cam-to-cam feature. It's partly the reason why I crowned this adult chat site as the best cam2cam site in the business.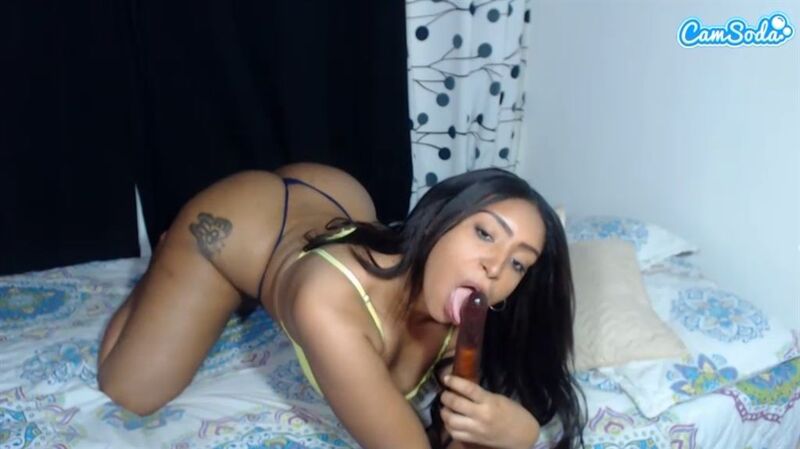 Even at a glance, it's easy to see that CamSoda has a respectable collection of black cam models, to say the least. From my experience, you'll encounter over 30 hot ebony girls on the site, with around a dozen more in couple and group shows, which are prevalent on CamSoda. I say "from my experience" because CamSoda's search and categorization systems aren't very helpful or accurate. You may search for "ebony," only to find a bunch of offline models and even a few Caucasians.
But resorting to sifting through this site's many cams is a price I'm more than willing to pay, since the actual prices of the shows are very fair. On average, an ebony cam2cam show on CamSoda will cost you around $2.70 a minute, since c2c and 2way audio don't cost extra here. You're not guaranteed to get them in every private chat, but most models allow them, and you'll always know which ones do and which ones don't beforehand. CamSoda is also the only chat site on this list to feature c2c on mobile devices other than LiveJasmin. The difference is that CamSoda won't charge you for it.
Additionally, many models here allow private show recording, so if you like rehashing old adventures, check which ones do before taking them private. You'll find out if a model enables c2c and private show recording in a prompt after clicking Go Private.
Generally speaking, the shows on CamSoda are of very high quality. They don't compete with LiveJasmin in that department, but they will still satisfy most. The majority of black models on CamSoda stream in either 720p HD or 576p HQ, and their shows look excellent regardless. They tend to stream with good equipment and internet connection, so the shows are fluid and eye-catching.
There's also an abundance of ebony girls here who use tip-controlled sex toys, so if you want the thrill of letting her watch you while you make her cum, CamSoda is a fantastic place for that.
---
LiveJasmin.com
If you're the kind of guy that always chooses quality over anything else, then LiveJasmin is going to be an excellent choice for you. This premium chat site has some of the highest quality ebony cams on the market, hosted by some of the most experienced and professional cam models in the business.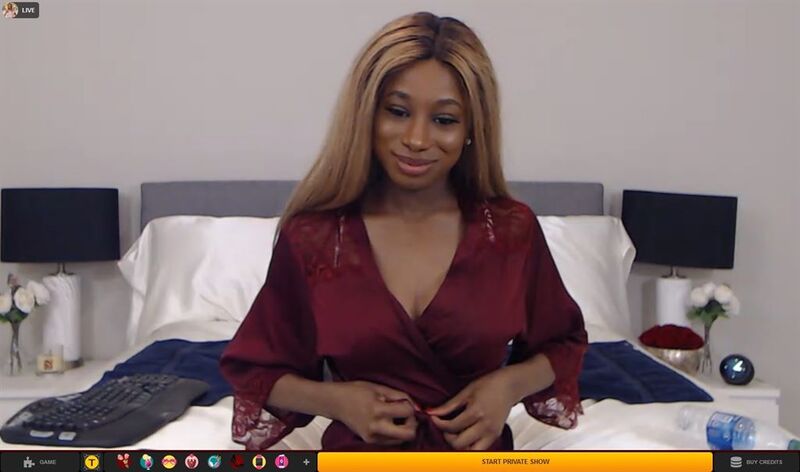 For starters, the majority of LiveJasmin's ebony cam models stream in either 720p HD or full 1080p HD. In case you're new to camming, you should know that this isn't common. From my experience, most black cam girls in this industry stream in 576p HQ, so seeing a good selection of them streaming in high definition is more than welcome.
And what a selection it is. LiveJasmin has around 40 or so gorgeous ebony cam models performing live at any given moment. They are all full-time cam models, and are as experienced as you might hope. It's also difficult to find a model here that doesn't use proper lighting or camera angles to better capture her performance. LiveJasmin does a fantastic job at helping even the best models improve as streamers.
LiveJasmin doesn't treat only its models well, though. The site is renowned for having one of the best customer support teams in the camming industry. You can contact them at any time, even on weekends and holidays, through the convenient in-site live chat. You probably won't have to, since encountering issues of any sort on LiveJasmin is a rarity, but it's still a nice option to have.
The major (and only) drawback of LiveJasmin is its cost. An average cam show on the site will usually only cost you around $2.40 a minute, which isn't much, but adding c2c and two-way audio costs around a dollar each. You're guaranteed to have the option to do so, but it can hike up the cost of the show pretty dramatically. On the plus side, LiveJasmin features cam2cam on mobile devices, so if you like to watch your ebony girls on the go, then this is a great place for that.
---
ImLive.com
CamSoda may be cheaper than LiveJasmin, but only one cam site takes the prize of being the cheapest sex cam site on this list, and in the industry in general, and that is ImLive. From its low prices (averaging at around $2.00 a minute), free cam2cam, to its fan clubs, low cost group shows, discounted long shows and generous rewards program, there's almost no reason not to try this cam site out. It's just that inexpensive.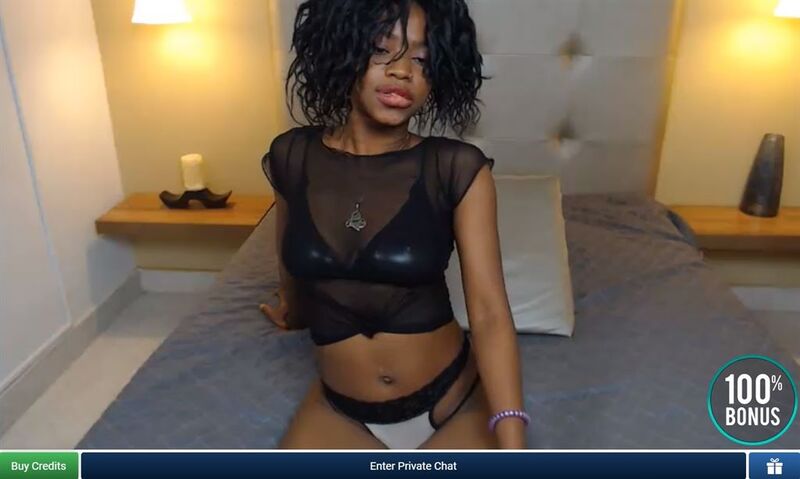 But, ImLive isn't just about affordability. Sure, it's nice not to have to worry about your expenditures and just lay back and have a nice, long intimate time with your favorite dark-skinned goddess. It's much nicer, though, when that ebony queen is attractive, sensual and alluring, and ImLive definitely delivers on that front. The site has around 60 live ebony cam shows at any given point in time, and you can easily find them by clicking Filter and hovering over Ethnicity.
As you can probably tell from the above, ImLive has a wonderful categorization system that makes your searches on the site a breeze. But it doesn't end there; In case you have some fantasy that you want to fulfill, like getting jerk off instructions by a black chick and letting her watch, ImLive has you covered. Thanks to it's exclusive Fulfill your Fantasy feature, you can write down your dream cam show and let the site's performers vie to make it a reality. No need to search through the site's many cam rooms in hopes that one will agree to your request - You just write it down, and the right girls for the job will come knocking at your door.
The downside here is that, in terms of streaming quality, the site is only slightly above average. You'll find plenty of cams in non-HD quality, as well as streams that suffer from various types of technical issues, such as slow buffering and latency. If you ignore all cams that have subpar streaming quality, you'll still be left with more options than on most other cam sites, even ones on this list, but it isn't really ideal.
Still, considering the fact that you get so much for so little, having to sift through a few rooms before finding one that's to your tastes and standards isn't a big ask.
---
Stripchat.com
Stripchat, like Camsoda, is a high-end freemium cam site that truly shows most other tip-based chat sites in the industry how you can stay casual without foregoing the private features that cater to the more serious among us. You'll still be blasted by big booties and cocoa tits as soon as you enter the site, though, so there's no denying that Stripchat still delivers on its freemium qualities.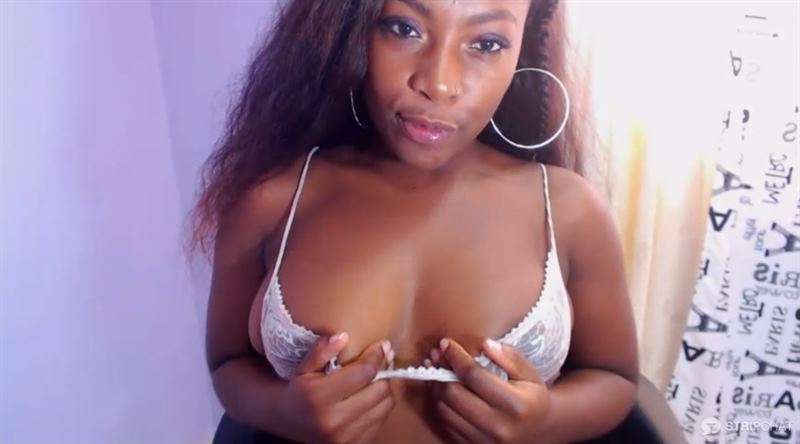 What sets Stripchat apart from CamSoda is its much larger selection of ebony cams, and the ease of finding them. There are close to 150 live ebony sex cam shows on the site at any given minute, and most of them are hosted by some serious stunners. All you have to do to enjoy them is to click the Ebony subcategory under the Ethnicity category. It also shows you how many live cams there are in any category, which is welcome.
But, while finding the ebony cam models on Stripchat is a breeze, the site has no video preview feature for its cams. This means that, in order for you to find out what's really going on inside a cam show, you'll have to enter the room. Thankfully, the rooms here load vary quickly, so it's never really a bother, but it's still not as slick a process as it is on the other chat sites on this list.
Another drawback StripChat's expensiveness when compared to CamSoda. A private show on the site will only cost you around $2.20 a minute, but many models on the site charge upwards of $3.00 a minute for the addition of cam2cam and two-way audio. On average, a model will ask for around a dollar extra per minute, but that still hikes up the price considerably.
Still, the ebony cam shows that you get here are of great quality, as are the performers who host them. Most ebony girls here opt to stream in HQ, but their shows still look great, with no technical hiccups worth mentioning. You can search specifically for HD cams, but there's no way to specifically search for HD ebony cams. Sifting through the site's cam rooms is enjoyable enough for that to not be a real issue, though.
Finally, I would like to mention that Stripchat is the only sex chat site in the world that features virtual reality sex chat. Unfortunately, the amount of VR cams on this site that are hosted by black webcam models is nil, so it won't be really relevant for you unless you like to spice things up from time to time.
---
Streamate.com
If selection is what you're after, then this is the place. Streamate has one of the largest collections pf ebony sex cams in the industry, with around 200 cams live at a time. In terms of sheer volume, nothing beats this site and what it has to offer, especially considering how easy it is to find and sift through them.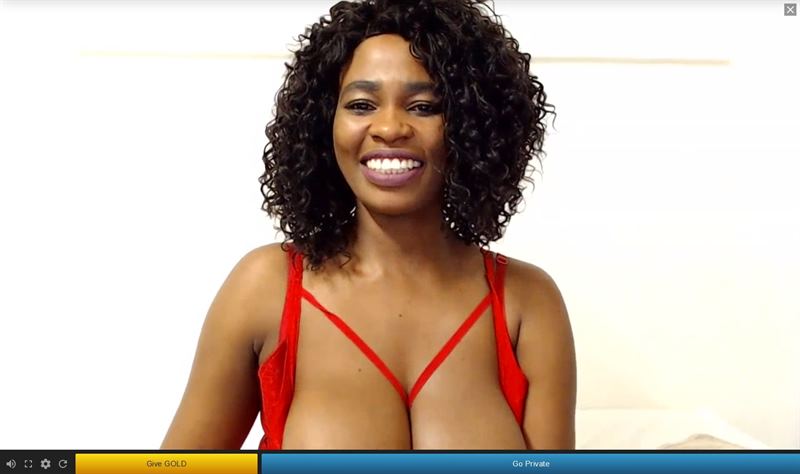 The vast majority of ebony models on Streamate tend to stream in HQ, and finding actual HD ebony cam show on this site is fairly rare. Still, the shows here look good, load quickly and lack any technical problems that some lesser sites suffer from. The actual selection of models is also great, although there's a fair number of models here that strike me as rather plain. They usually charge very low prices, though.
And, on the whole, Streamate is actually rather inexpensive. You can easily find an ebony cam for around $2.50 a minute or less, and since the site doesn't use tokens or credits, and instead just charges you directly for its services, you always know exactly how much your spending.
As for cam2cam, most models on Streamate offer it, and it's always free and includes 2way audio. There's no filtering by price, but since most sex chats here are so inexpensive, that's not something that should concern you.
What does bother me about the site, however, is that private shows are not 100% private. People can still spy on them and even DM the model, and although they won't be able to see you or interact with you in any way, it still feels less intimate than a private show on the other sites on this list. You can invite a model to a True Private show, which will prevent people from spying on your show, but that adds around a dollar to the price.
Still, if you're looking for options, no other sex cam site offers as many ebony cam rooms for you to enjoy than Streamate.
---
In Conclusion
There are real gems on this list. All the sites above are some of the most renowned and trusted in the camming industry, and they offer much more than just cams with black girls hosting them. They're safe, secure and as focused on user satisfaction as you might hope.
They also all cater to different tastes and preferences, and you might be better off trying all of them at your own pace.
But, if you want to know where to start, then I wholeheartedly suggest that you visit CamSoda first. This site is the pinnacle of entertaining camming, and will set your expectations high - exactly as they should be. So don't compromise, and enjoy your journey to the chocolate wonderland that is CamSoda.