Top 5 Cam Sites Instead of Zoom
Last updated
July 23, 2020
Among many things the world discovered during the great lockdown of 2020 is that a) we have enough toilet paper for all, b) fast food should be categorized as a necessity and c) video chat platforms aren't just for office meetings. The popularity of chatting to friends and holding online parties via Zoom were lifesavers for many, but it also had problems. Security wasn't always as it should be, with strangers crashing in on private chats and the live feed getting stuck at really inopportune moments.
The following 5 cam sites aren't just alternatives to using Zoom, but they all offer a host of perks and benefits that Zoom doesn't. Check out the following reviews to find out which webcam platforms aren't just ultra-secure and safe, but also offer free video chat rooms, low-cost private cam sessions and even cheaper cam parties where the action gets wet and wild and the view is HD amazing.
---
CamSoda.com
CamSoda is one mega cam party palace where all are invited and you can jump from party to party without having to pay an entrance fee. CamSoda is where many amateur cam models like to hang-out and practice their pervs online for all to see. In the open rooms the parties are already rockin' with the majority of the models baring all and playing with their party favors. All you have to do is sit back and enjoy, or tip them if you'd like to see something specific. The site also has a host of additional features listed below.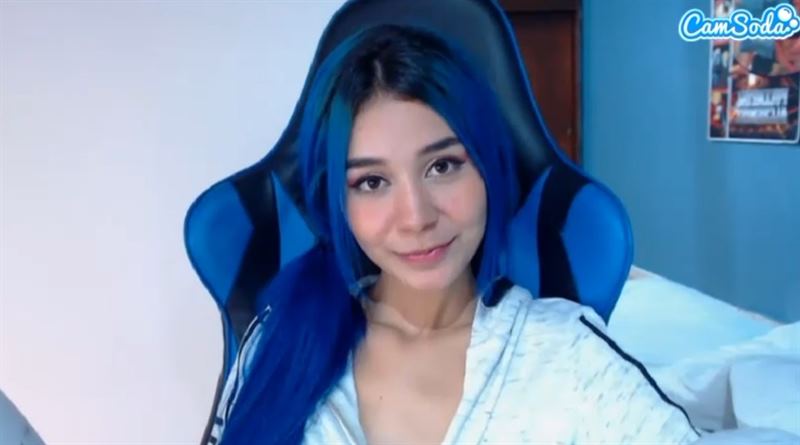 There's generally around 600 rooms streaming at CamSoda, featuring girls, couples, groups and the occasional transgender. Streaming quality varies, though the more professional a performer is, the higher their broadcasting standard.
If you want to search for a particular type of party pal, this is where things get a bit messy. The search engine is based on a tagging system and the girls tend to tag themselves with as many search terms as possible (regardless of whether they're applicable or not). This results in page after page of thousands of search categories. My advice, just scroll through the snapshots till you see a babe that catches your eye and then check out her bio to see if she's into your fave fetish or simply ask her by using the free messaging feature.
Private cam date rates vary. The cheapest rooms kick off at $0.55 a minute, though on average an exclusive show will come in around the $2.50 a minute mark. However, with so much fun in the free rooms taking place, you may never feel the need to pay for a private performance. In addition, a number of the models won't accept private dates, preferring to play to the crowds for free.
CamSoda has several great features that few other sites have - some of which are are totally free for members. For example, you can watch exclusive adult videos staring the site's most popular models for free, some of these movies are even in 4K.
If you do pay for a 1on1 cam date, chances are the rooms allows you to record the show and store it in your CamSoda account where you can watch it as often as you like for no extra cost. It's also one of just a few webcam platforms that offers mobile cam2cam shows.
---
LiveJasmin.com
If you're more into an exclusive type of Zoom platform where only the most beautiful, in-demand cam performers hang-out in luxurious professional styled and lit settings, LiveJasmin is a must-visit cam site. Most of the the rooms stream in HD, every model is a professional performer, and each one has at least one, if not more, specialty acts they reserve for private performances.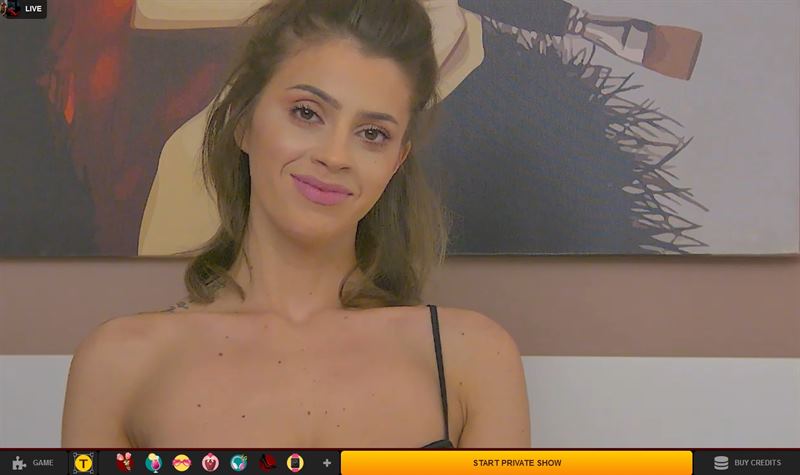 LiveJasmin offers quantity, as well as quality, with over 1,000 female chat rooms streaming day and night. It is a premium platform and the girls strictly adhere to the policy of keeping covered in their open chat rooms. Saying that, most wear lingerie that'll get the blood pumping and are happy to chat for free. Just don't expect more than that unless you take them on a private cam date.
If you're looking for a particular appearance, body type, ethnicity or age, the site's search engine is a great tool, bringing up only relevant results. If you're looking for something less generic in terms of the party type, i.e. ropes, role-play, latex, feet, etc., these can be found in the Willingness category, or simply by writing in the exact term in the top right search box.
When you want to take things to the next level, you'll need to start a 1on1 private chat show. Prices aren't cheap, especially if you're looking to make it a cam2cam session. Generally, rates hover around the $2.50 a minute mark and if you want a c2c show, that incurs a surcharge of extra $1 a minute (same again if you want to use your microphone).
The site does have quite a few features though that'll help lower your costs. Some girls host Promos where they slash their prices to the site's cheapest rates of just $1.00 a minute. There's also always several rooms holding VIP Shows, where for a set fee you get a 5-20 minute multi-viewer show. Not only do the models show off their skills using toys and accessories (without clothes of course), but will also try to fulfill specific requests if you ask nicely.
And remember, before you buy credits to use on the site, you can Spin The Wheel and win a prize, such as 99% off your first purchase. LiveJasmin is also like CamSoda, in as much as, it's cam2cam mobile friendly.
---
Stripchat.com
Stripchat is another platform where the video party gets started in the free cam rooms and tips fuel the fire. Even though it's a freemium cam site where anyone can set themselves up as a cam host, most of the performers tend to be highly skilled amateurs, if not semi-pro cam models. It's also currently the only platform that offers virtual reality (VR) cam dates that takes a webcam encounter to a whole new level.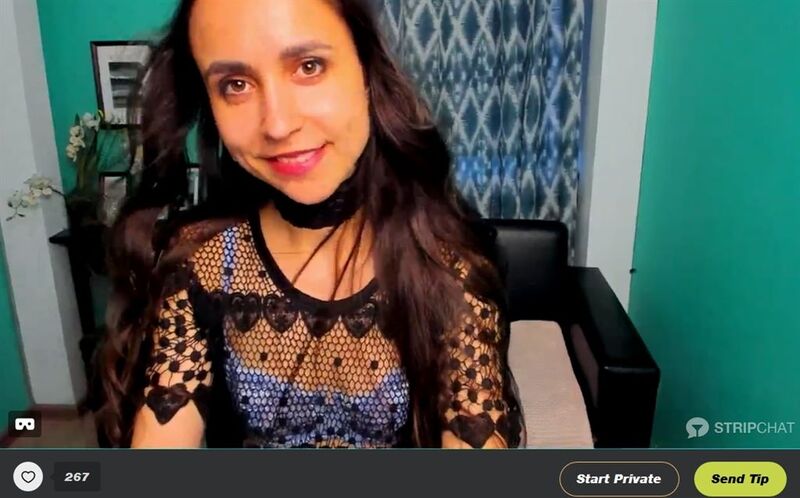 When it comes to choice, Stripchat offers over 1,000 streaming rooms at any one time, covering all types of performers from uber-hot college girls and horny MILFs streaming from their kitchens to verified stars and a notable library of guys and transgenders waiting to play. The minute the homepage loads, a gallery of snapshots appear featuring static images grabbed moments before from a room's live video feed. As you'll see, clothes are optional, and many are busy using a variety of toys and machines, some of which you can turn on remotely just by tipping the performer.
If you're looking for a particular proclivity or type of new party pal, you'll need to use the search engine as there's just too many options to scroll through manually. Fortunately, the search engine is fast and accurate and gives you option to filter results not only by the kink you're looking for or appearance, but also private cam prices and broadcasting quality.
If you do decide to go into a private 1on1 cam date, expect to pay around the $2.20 a minute mark. What, unfortunately, you can't know beforehand, is whether the girl's rate includes cam2cam usage or if she charges extra. The only way to find this out is to go into her room and click on Private Chat. On the upside, if you own a VR headset, Stripchat can take you into a next generation cam date with a fully-immersive VR cam party. This doesn't cost any extra.
Like CamSoda, Stripchat also offers a Recordable Private Show option, where your 1on1 cam encounter is recorded and stored in your Stripchat account. Here you can relive it over and over at no additional fee. Stripchat also hosts a variety of dungeon/cave themed rooms for those looking for a somewhat more deviant dream date. If you don't want to go to a kink-centric cam platform, Stripchat has quite a selection of doms.
---
Flirt4Free.com
Flirt4Free is similar to LIveJasmin, in that it's a premium cam platform, albeit with a more limited selection of models. However, if you're looking to bone-up on a certain genre, or want a new play pal that's into something devilishly deviant, yet looks like butter wouldn't melt in her angelic mouth, then Flirt4Free is a great site to get to know.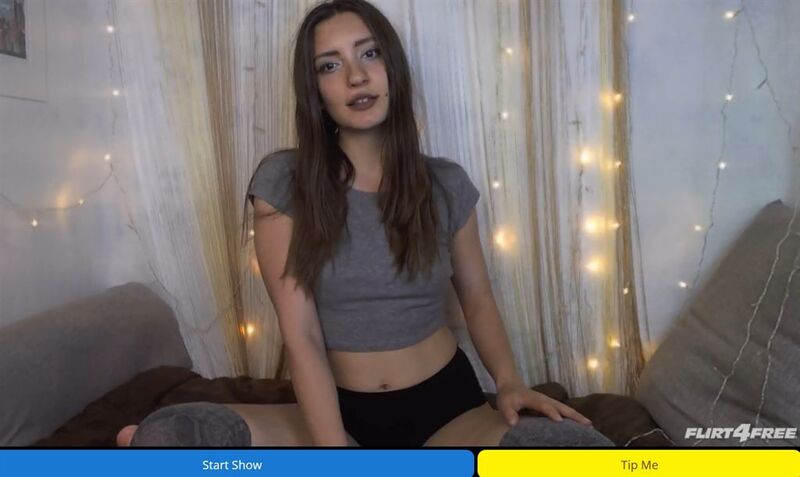 Flirt4Free isn't only about private shows, the site has a host of features that'll keep you occupied for hours at very little cost. When it comes to paying for some video chat, even though the average price may seem higher than others at first glance, remember all the rates at Flirt4Free are cam2cam and 2-way audio inclusive and HD streaming is far more prevalent than SD.
The platforms' kink community hangs out at the site's dedicated fetish micro-site where cammers and models can chat, discuss topics, swap tips and read up on articles and news related to all types of non-vanilla activities. And when you're ready, search through the 54 sub-groups ranging from roleplay and trampling to balloons and SPH.
On average, a private cam session comes in at around $3.70 a minute, though the cheapest rooms kick off at $0.50 a minute. While no naughty business is officially allowed in the free chat rooms, many girls host a Party Chat, where they will shrug off the clothes and get the oils and toys out. and if the tips come in, they'll get as wild and wanton as you'd want. These shows are free to watch.
Other extras at Flirt4Free include it's Live Cams Mansion where models allow every aspect of their day-to-day goings-on to be caught on cam. You can purchase a 24/hr access to the mansion for just a few dollars. The site also has a worthwhile paid-for VIP membership program, which in addition to giving free credits, also provides free access to recorded shows, live hour-long celebrity feature shows, discounts on private chat, and VIP members only promotions.
---
ImLive.com
When it comes to a Zoom alternative cam site that's low-cost, all-inclusive and features not only girls looking for some fun and games, but also looking for friends and romance, ImLive is an option worth checking out. From some of the cheapest cam rates around to free multi-viewer live video feeds and celebrity cam star shows, Imlive isn't just like Zoom - it's way better.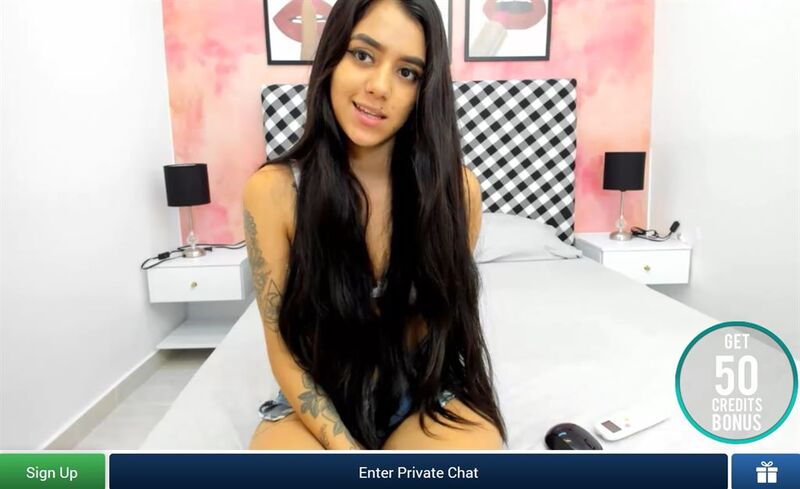 There's generally around 500 webcam rooms online at ImLive, most of which feature semi-pro cam hosts looking to video party with a new online pal. What makes ImLive different to the other sites listed here is that at ImLive there's also a category of girls looking for a deeper connection, not just physical.
When it comes to looking for a new cam pal, ImLive also features one of the best search features around. Instead of looking at static images, you can scroll through the rooms using a multi-viewer layout which shows six live video feeds at the same time.
When it comes to a 1on1 cam session, prices are rock bottom, starting off at just under $1.00 a minute and averaging out at an affordable $2.00 a minute (inclusive of cam2cam and dual-audio). There is a downside to the cheap costs and that's the streaming quality. While recently, improvements have been made, the majority of the rooms broadcast in high quality SD, which can temper the experience quite a bit.
When it comes to those extras, Imlive offers a FulFill Your Fantasy feature, where you simply write down your dream cam date, what you'd like to do and what type of partner you're looking for. The models then start bidding for the chance to fulfill your dream, with many offering cut-rate per minute prices.
---
In Conclusion
The lack of security on many video chat platforms such as Zoom, Facetime, Whatsapp or Google Hangouts has meant many private cam meet-ups have been rudely interrupted by uninvited guests. In addition, if you run into streaming quality issues or have problems with the interface, getting assistance or even refunds can be be a lengthy and annoying process.
When it comes to having some non-PG video fun, you certainly don't want to have the show frozen half-way or have any surprise visitors suddenly joining the party. The above 5 webcam platforms make sure all your live show enjoyment is not only between you and your cam pal, but all offer customer service centers, and easy-to-use refund processes.
They also have been verified as using state-of-the-art multi-layer encryption technology ensuring all your personal info remains under virtual lock and key.
Each of the sites I've recommended have their own strengths and unique offerings, but if I had to choose one, I'd start with CamSoda. With so much free fun in the open chat rooms and cam models to suit every taste and preference, you're guaranteed a good time that may not even cost you a penny.