The 5 Best Cam Sites Instead of Skype
Last updated
August 27, 2020
Skype used to be the go-to destination for some cam to cam face time chat. However, a few years ago, Skype decreed that it wasn't the place to be if you wanted to take your chat to a non-PG level. The site declared that adult content, (i.e nudity and intimate exhibitionism) no longer would be tolerated and announced that anyone found breaking these rules would be kicked off the platform.
The following 5 cam sites are my top recommendations for Skype-alternative platforms. All are extremely cam to cam friendly, some offering private rates that include C2C, and others have mobile enabled webcam to phone camera capabilities. Read on to find out which each offers, why they're worth a visit and how to get some extra benefits and discounts that not many users know about.
---
CamSoda.com
CamSoda isn't just a substitute for Skype or a secondary option, it's a superior replacement. The site features a wide variety of free cam shows that you can watch without paying a penny. If you're looking some private 1on1 time with a new cam pal, the site has some of the cheapest private show rates around. And, if you like your partners to be amateur exhibitionists with a penchant for the perverted - chances are you'll find them here.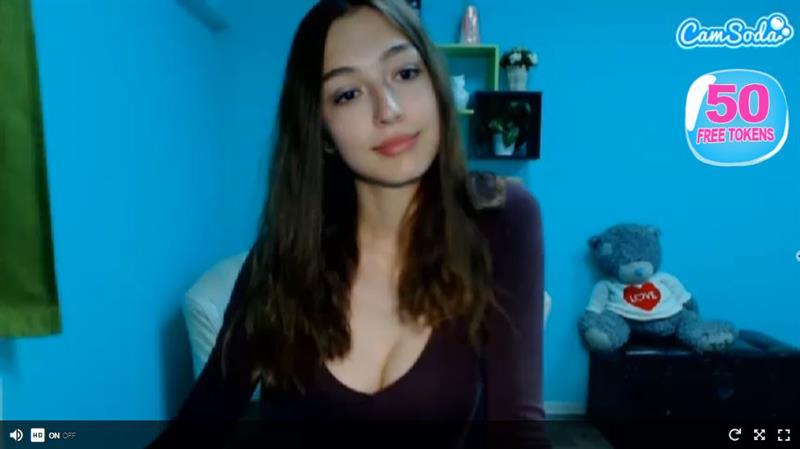 CamSoda is a freemium site. This simply means the hosts in front of the webcam can get as wild as they like, strip off till they're not wearing a stitch of clothing and perform almost act they want.
You don't pay a penny for this, maybe tip the performer if you've particularly enjoyed their show or want them to do something specific. It also means anyone can become a host so the variety of performers is all-encompassing from amateur show-offs to some extremely skilled semi-pro models streaming in HD.
The site is one of just a few that lets you start a private cam to cam session on your mobile device. However, before you start a C2C paid-for date, make sure you check with your new partner that they're C2C friendly. Some won't let you turn on your webcam.
What makes CamSoda better than Skype is that you can watch a range of naughty videos that the site produces - for free! However, it does have a downfall and that's its search tool. All rooms are tagged with key words describing the models and their preferred kinks, but there's no easy way to search for them other than scrolling through page after page of search tag results.
At the end of the day, you'll end up paying around $2.50 a minute for an exclusive date with a hot model. Some rooms are much cheaper - others more expensive. It all depends on the skill and appearance of the hosts and their webcam broadcasting quality.
---
LiveJasmin.com
LiveJasmin is a premium cam platform where only the most beautiful hang-out. If you're looking for an HD face-to-face encounter with a gorgeous model who's into all types of wild activity, LiveJasmin is one of the best options around. Prices for a private session aren't as cheap as CamSoda, but I know a few money saving secrets that'll score you more for less.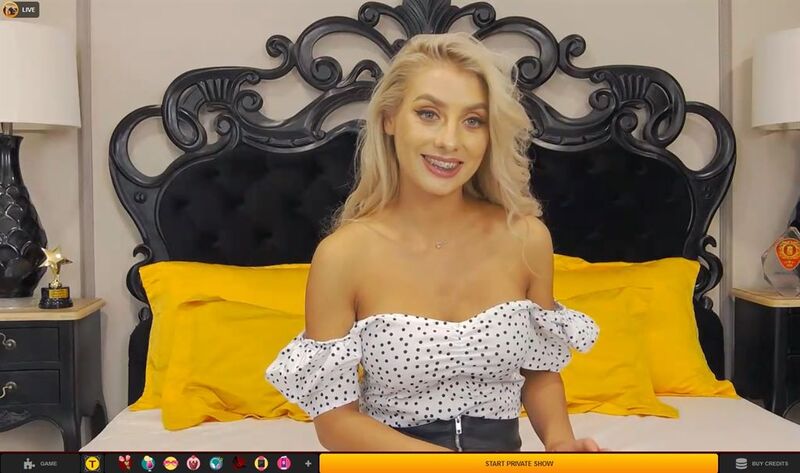 LiveJasmin is very much a premium site. This means all the models are pro-cam stars and have been carefully chosen by the site for their looks, skills and streaming qualities, but this doesn't mean a limited selection of cam rooms to choose from. In fact there's over 1,000 broadcasting at any time.
It also means that there's no naughty activity taking place in the open chat hangouts. To get to know the performers more intimately you'll need to enter a paid-for private cam session.
Unlike Skype, at LiveJasmin you can easily and quickly look for the perfect potential partner using the site's fast and accurate search engine that lets you narrow down results to looks, body type, age, and fetishes. Once you've found your new webcam soulmate, to start any party - you'll need to take them into a private 1on1 hook-up. Unfortunately, at LiveJasmin, if you want to make your date a cam to cam one, you'll have to pay extra for the privilege.
For example, on average an exclusive cam show with one of the site's hosts will cost around $2.50 a minute. This doesn't include C2C or two-way audio. Each of these features incurs an additional surcharge of around $1.00 extra a minute.
To get these rates down, make sure you Spin The Wheel before buying any site credits. The wheel offers discounts on credit packages, including a jackpot of 99% off your first purchase. You also get 9.99 free credits if you link your account to a credit card. Other cheaper options include rooms that are hosting Promos. If you see a snapshot with a Promo sticker on it, then the host is offering private dates for around $1.00 a minute.
---
Flirt4Free.com
Flirt4Free is a premium site like LiveJasmin, but at this site cam to cam chat is included in all per minute private show rates. So, if you're a fan of Skype because you like to view, as much as be viewed yourself, this is a great Skype alternative. Another of Flirt4Free's major benefits which is better than any other webcam chat provider is that at Flirt4Free, if you're into something more deviant, it has a micro-site dedicated to the spicier side of camming.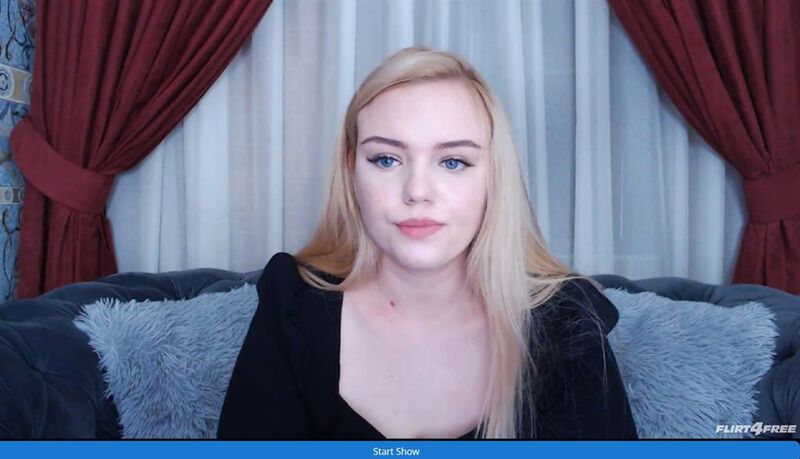 Flirt4Free is a premium site, similar to LiveJasmin. The difference between the two is that at Flirt4Free all rates are inclusive of 2-way video usage and the models aren't necessarily top-tier professional cam performers, rather a mixture of pros, semi-pro and a strong smattering of skilled and experienced amateurs. What makes Flirt4Free an interesting cam destination isn't the models, the rates, or the layout - rather its micro-site catering to fetish lovers.
The platform's fetish home features not only 54 sub-categories featuring the rooms catering to a specific genre, but also articles and news related to niche preferences and forum where models and users can share tips and ideas about their fave proclivity.
Prices for a 1on1 cam hook-up are all over the place. Some rooms charge just $0.50 a minute to hang out together. However, these rooms tend to be streaming in a low quality feed and only a few come in at the rock-bottom rates. Most hover around the $3.60 mark. However, this is where Flirt4Free comes out as one of the most interesting premium sites to visit. It has a range of deals and promos that'll score you big savings, especially on the more expensive models.
If you're in a room and see an icon on your user profile that says Show Offers, it means the model you're looking at is open to negotiating their rates. You can then tell the host the length of time you'll spend in a private cam date with them, the amount of credits you're willing to pay per minute, and amount of time your offer is on the table. The performer than can accept your offer within the time frame or counteract with another offer. This can significantly reduce their per minute prices.
---
ImLive.com
ImLive is yet another premium webcam platform, yet this site is all about price. It's probably one of the cheapest private cam sites around with all the low-cost per minute rates inclusive of 2-way video and audio chat. And, in order to get you hooked, the site is offering new members $50 worth of credits to spend as they want. This generous welcome gift can cover around 20 minutes of private cam2cam chat.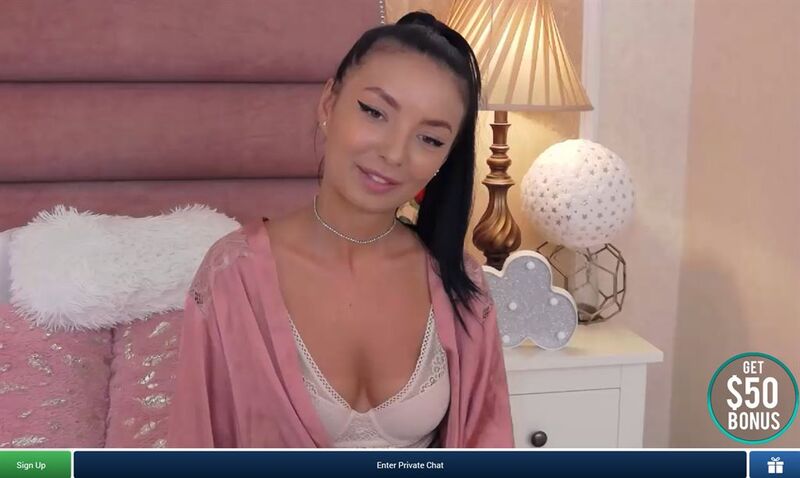 ImLive is all about the low-cost private adventures. It's probably one of the cheapest premium (and even freemium) cam sites around but that doesn't mean you have to compromise on the skill and appearance of your potential new partner. All the models are screened by the ImLive team prior to being allowed to open up a presence on the platform.
The platform also hosts a range of specials not found elsewhere. For example, it has a multi-viewer search option that lets you watch six live cams at the same time without paying a penny. It also hosts the occasional live appearance by a celebrity performer. For a few dollars you can purchase a ticket to the show and watch one of the biggest names in adult entertainment perform in real-time and sometimes even take audience requests.
On average, most performers charge just under $2.00 a minute for a C2C inclusive one-on-one cam date. Some rooms even sneak in at under $1.00 a minute. These rates are low, but some do come with a fee, and that's the price you'll pay in streaming quality. Not all the hosts use HD or even superior quality SD feeds - so before you go private, spend some time in the model's open chat room to see the strength and clarity of their broadcast.
---
Stripchat.com
Stripchat is a freemium cam site like CamSoda. It has a huge variety of models, the majority of whom are experienced amateurs and semi-pros that love to display their talents in open cam rooms for the free enjoyment of lucky cammers. Unlike Flirt4Free and ImLive it doesn't have c2c inclusive rates, and unlike CamSoda, it doesn't have cam to cam mobile capabilities. But what it does have that makes it not just an alternative to Skype, but an upgrade to Skype, is that it's the only cam platform with virtual reality (VR) rooms. Yep, no longer are you restricted to a narrowed view of your partner. Stripchat is all about the fully-immersive cam experience.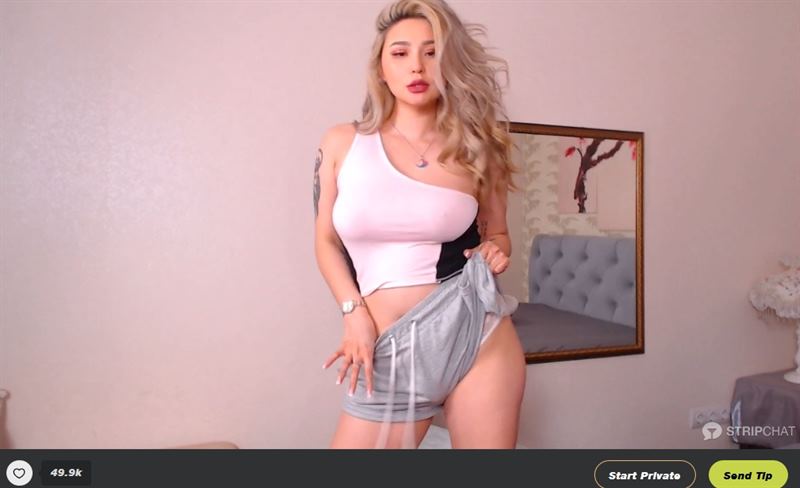 While Stripchat is a freemium platform, not all the cam hosts strip off in their open rooms. Out of the 1,000 or so streaming models, a small percentage will only get wild in a paid-for session. You can see pretty quickly which they are by the snapshots on the homepage gallery. The snapshots also have little icons on them indicating whether the cam performer is streaming in HD, VR and is using an interactive toy.
If you see the room is VR enabled, this doesn't mean you have to have a VR headset to enter the show. It just means if you do have the hardware and want to go into a virtual private hook-up with the performer, she has the streaming capabilities. If you're looking for something specific, this is where Stripchat really shines. The site has a search tool that accurately and easily filters choices based on major search terms - something not many freemium platforms offer.
Rates per minute for a private cam session kick off at just $0.70 a minute - though these won't be rooms streaming in HD or with VR capabilities. Those rooms tend to hover around the $2.15 mark. On the upside, if you do want a VR show, there's no surcharge for it. It's the same price as a regular show.
What can be frustrating though is the site's policy on cam to cam costs. The majority of performers charge an extra fee if you want to make it a 2-way video hook-up. However, there are still a good number that include it in their rates. It's up to each model and unfortunately, the only way you can find out what their policy is, is to click through into their room, select Start Private and see their rates.
Some rooms will insist you book at least a ten minute session. If they have minimum limits, quite often they'll include c2c in their rates.
---
In Conclusion
All the major live cam sites listed above are not only better options than Skype for some live webcam fun and games, but they also provide extra services, top-notch security and privacy measures and in many instances, a satisfaction guarantee making them far better than Skype ever was.
If you did, or do, use Skype for live webcam entertainment, you don't have anywhere to turn to if the show isn't up to standard or the performer negates on their promises. At these cam to cam sites, if there's a problem, then you can easily contact their customer service centers reachable either by email, phone line, or even a 24/7 online customer support representative.
The best Skype alternative option all depends on what you're looking for. If you're the owner of a VR headset, Stripchat is the ultimate destination. If you're looking for an A-list cam star, then LiveJasmin has a thousand plus to choose from. Flirt4Free is great for those into something less ordinary, and ImLive is all about keeping the costs down.
But CamSoda has a bit of everything. Low-cost private cam shows, some extremely kinky hosts, mobile enabled C2C chat and the option to record a private paid-for date and rewatch the session over and over without having to fork out more money.