5 Live Cam Site Alternatives To OnlyFans
Last updated
December 24, 2020
Here are 5 webcam sites that can serve as perfect alternatives to OnlyFans. These sites have fan clubs and discount clubs for performers, exclusive content available for paying members, and most importantly, live cam interactions with the models of your choice.
---
CamSoda.com
CamSoda is one of my all-time favorite sites, and rates high on many of my lists. There are lots of reasons, not least of which is the fact that it is a freemium site, which welcomes you with an array of live streaming HD quality rooms, displaying various degrees of nudity and sex. This is one fun site, which offers plenty of free content from stunning amateur models. Like OnlyFans, the models have their own fan clubs you can join for a price, and unlock content such as exclusive pictures, videos, and other surprises.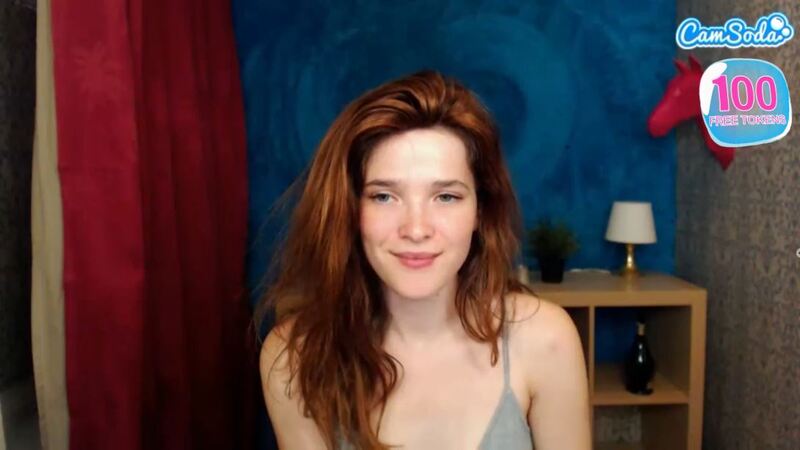 CamSoda's models love to give their members as much extra content as possible, and many offer either pay-per-item to their pictures and videos, or for some, it's a single rate that covers all of their content. Another bonus is that performers are even willing to create a special recording just for you. Your private sessions are also recordable, for free, and you can rewatch them at any time, for as long as you like.
Another perk that is rare for a site that offers so much for free, is a fantastic mobile platform, colorful and easy to use, and even allows for mobile cam2cam at no extra cost. Prices start low on CamSoda, at $0.55 a minute, but the average price is surprisingly high, at $2.70 a minute, though it does include cam-to-cam and two-way audio.
Some of the best features of the site include free exclusive videos made by Camsoda, a nifty blog from the hosts, and sex toys that you can control in the models' rooms. CamSoda loves to encourage free content, as evident in the Exclusive Videos section, offering free CamSoda made full-length movies. You'll find more vanilla videos, and also very kinky and wild ones, as well as funny and sweet.
---
Flirt4Free
Flirt4Free is one of my favorite sites because it looks like a regular cam site, premium and impressive, when in fact, it is a fetish haven for anyone looking to become a fan of true kink queens. There is a dedicated mini-site for fetish, the rooms are mostly in 720p HD quality, the mobile interface is fantastic and offers 2 way audio and video, and there's plenty of dedicated content from the models themselves and in the vast video section of the site, to satisfy your OnlyFans preferences.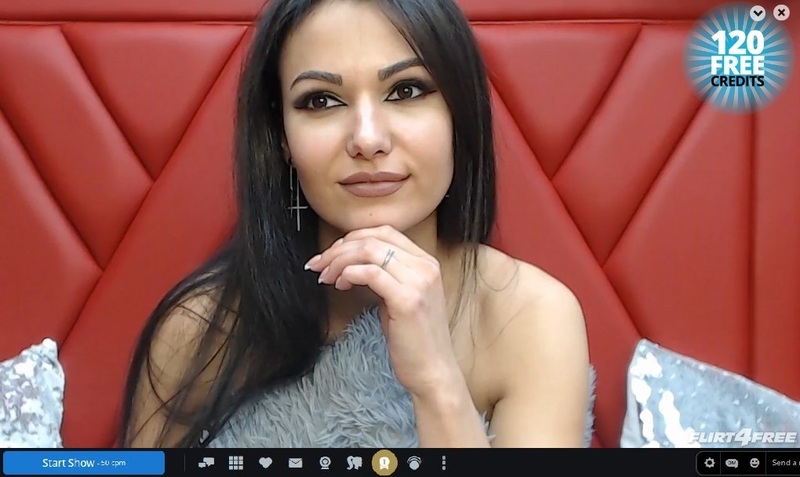 Models on the site have a lot to offer as far as exclusive content, and fan clubs of course. Their pages include the standard pics and vids, but also video diaries, personal blogs, and more. Another fun perk is that if you join a performer's fan club, you get a nice bonus of 5% discount on her private shows, and a few other perks that make you stick out to the model, in order to get some much deserved special attention.
To get even more out of your Flirt4Free experience, I recommend you consider purchasing the VIP membership, which is great for members who spend a lot of time and money on the site. By paying $39.95 each month, you can get unlimited access to all your recorded shows which otherwise cost to rewatch, free access to models' galleries and archives, daily free videos, and more.
On average, prices reach a not-so-budget-friendly $3.60 per-minute, but using the site's excellent filtering system for the lowest priced rooms to show up first, you can find models that charge as low as $0.45 per-minute, which is incredibly low considering the price included c2c, and all private chats are recorded automatically, too.
---
LiveJasmin
LiveJasmin is simply the best premium site around, and stands out for quality control, exclusive models only on LiveJasmin that can't be found elsewhere, lots of interactive ways to connect to your favorite models, a great mobile platform with c2c, 24/7 customer service, HD quality rooms, and simply the classiest, most professional girls in the biz. Much like OnlyFans, the models produce exclusive content, including Instagram-like segments which are recorded and uploaded for their fans, called Stories.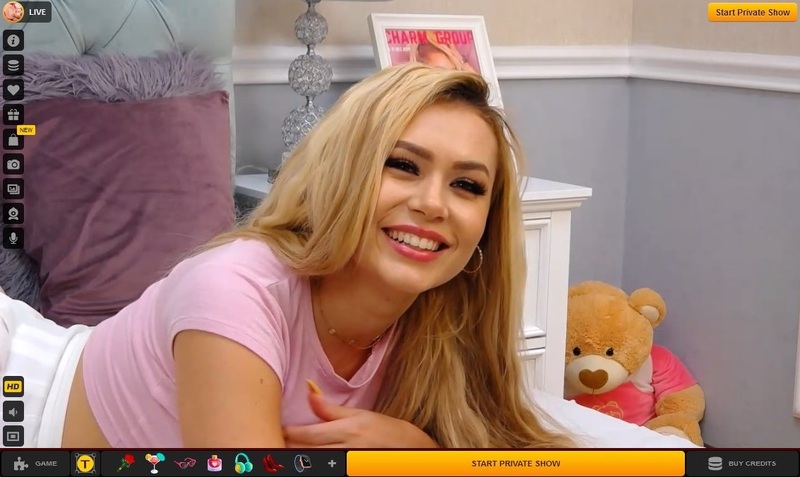 Another way to connect with your model of choice is to see her perform from her own mobile phone, in the Mobile Live category. You can catch more of a glimpse into her home, places she goes and visits, meeting friends, and showing you parts of herself you wouldn't get to see otherwise.
Things are not cheap on LiveJasmin, and the open rooms have absolutely no nudity or sex allowed. However, there are plenty of ways around the sometimes hefty price tags. Though prices start at only $1.00 per minute, and average at a not so alarming $2.40 per-minute, there are other costs to consider: An extra $1-2 a minute for turning on your mic, and more still for turning on your cam. A nice advantage to paying on LiveJasmin is that the site accepts gift cards, which is so much better than spending them on new orthopedic shoes, or groceries.
To get the best bang for your buck, pun intended, the advanced search on the top right of the main page will allow you to filter by price per minute. Second, select models that have stickers on their profiles - New, Birthday, and Promo, they will offer the lowest chats. Lastly, head on over to the Sale category, and make sure to find the lowest rates. You can also join a VIP Show which is considerably cheaper, and only requires tipping.
---
ImLive.com
ImLive is a magical premium site that manages to offer a super low cost experience, and still be extremely generous with gifts and promos for new and existing members. On top of that, when you join for free, you keep rising in the membership ranks with your purchases, you can eventually reach up to 30% off from all private chat costs. You can even opt for purchasing block sessions between 15-60 minutes and also receive big price drops. Just as on OnlyFans, you get wonderful Discount Clubs for specific models, also costing much less than on other premium sites.
Regarding recordable shows, keep in mind that recording is free, but watching them later costs, depending on the length of the session. Once you purchase a video, it stays free for 3 days, after which you'll again need to spend credits to make it available.
ImLive has recently dropped a brand new mobile interface with cam-to-cam capabilities. The platform is sleek, special features include swiping left and right to see the entire chat room, connection to toys and giving gifts, and also the models bio and info.
ImLive offers special deals and discounts, and also has one of the best free trials offered by a cam site that you can find. An average private chat will only set you back around $2.00 a minute, and privates start as low as $1.00 a minute. To make things even cheaper, you can join a model's Discount Club, which will give you special discounts and privileges pertaining to your favorite performer's private chats.
---
Stripchat
A freemium site for the masses, full of sex, nudity and fetish-inclined models, Stripchat is a party site. Rooms up to 1080p HD quality, hundreds of categories to choose from and thousands of performers, free recordable shows (Available with models who allow it), and even a unique and completely singular offering in the live cam world - Virtual Reality. Though model fan clubs are available, the VR capabilities are the stars of the show on this "anything goes" site.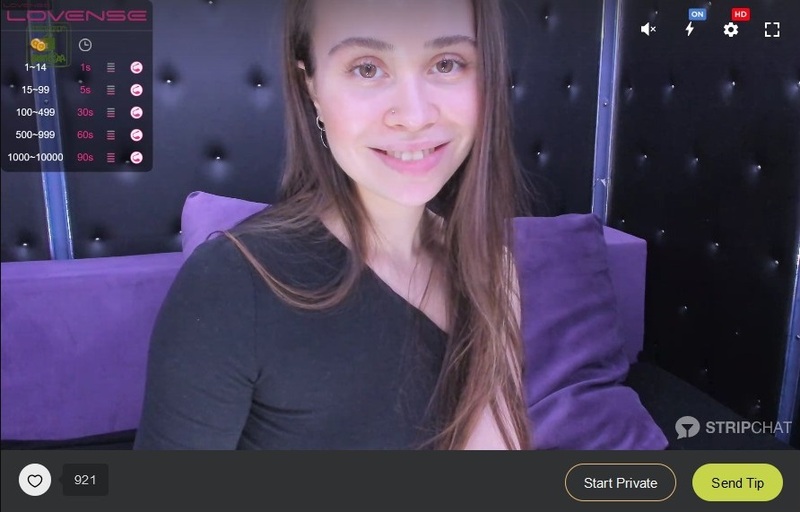 Stripchat's fan clubs have prices set by the models themselves. The basic perks you get for joining are special attention from the model when she's online, exclusive access to her extra content, free spying on her shows, special discounts, and the ability to kick out other members from her chat room.
There are so many ways to connect with your best gals, such as interactive toys, the fun Mobile category that lets the models broadcast from their cell phones, and you can favorite models you enjoy the most and support them as they make their way to the model Hall of Fame.
If a model allows it, you can also record and rewatch your private chats for free. The average rate goes for $2.15 per minute, with each performer deciding for herself whether to charge extra for c2c or not. Some girls also demand a minimum time for their shows, to make sure it's worth their while. The lowest cost per minute is $0.70, and you can filter according to price to ensure the lowest rates.
---
In Conclusion
OnlyFans is a big hit online, and for good reason. The feeling of being connected to people you admire, as well as all the sexy ladies is a thrill, and for a price, you can gain access to entire worlds of content. But as you can see on this list, OnlyFans is not the only site where you can catch that ride.
Out of the five above, CamSoda is my pick for fan favorite. It offers hundreds of performers with free chats including all forms of sexy antics, low cost privates, a fantastic mobile platform, HD quality rooms, free recordable private chats, and exclusive content created by the performers for their members who can also subscribe to their fan clubs. It's everything you're looking for, and then some.