5 Cam Sites Similar To Jerkmate
Last updated
November 19, 2020
If you're a fan of Jerkmate, then you've gotta check out the following 5 cam sites. They let you randomly find a girl like Jerkmate does, but they each feature additional perks that make the luck of the draw a sure-fire win with extras every time. From free live HD shows, to shows you can you record and watch over and over without paying a penny extra, read on to find out why these sites are similar to Jerkmate.
---
LiveJasmin
At LiveJasmin, you're guaranteed a hot girl is going to appear every time you randomly click to see who's in the next room. This site features the A-list of cam girls, almost all of whom stream in HD from professionally designed and lit studio settings. Prices for a private live chat show with one of these glamor goddesses can get expensive if you want it to be a cam2cam experience, but if you read on, I"ll show how to get not only free credits, but huge discounts each time you make a purchase.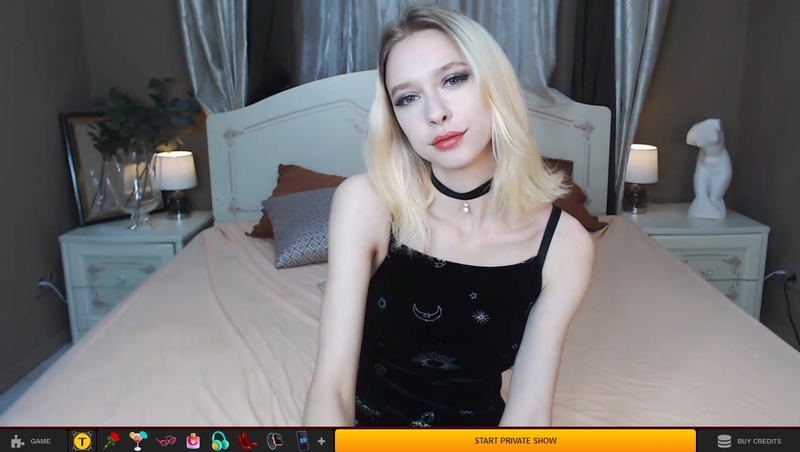 Similar to Jerkmate, LiveJasmin lets you easily jump from room to room without knowing who's behind the door. However, the site doesn't advertise this feature. It doesn't even feature buttons that will take you from randomly from room to room - there is though a very simply way to do it. Once you're in a private chat room, all you have to do is press the right or left arrow button your keyboard. This will take you into another live feed. But, and this is a big but, if you go into a room and decide you want to go back into the room you were just in, there's no easy way to do this. The left arrow button doesn't take you back to the previous room.
Now for those free credits I mentioned earlier. If you link a credit card to your LiveJasmin profile, the site will comp you 9.99 free credits (no purchase necessary). The site also gives you the opportunity to grab a huge discount off every bundle of credits you buy. On your first purchase, you could get up to up 99% off of the price.
When it comes to prices, expect to pay around $2.45 per minute for a 1on1 show with the girl you've randomly come across. However, rates don't include cam2cam or dual-audio usage. For each of these features you'll need to add on an extra $1-2.00 per minute. One final word of warning, some of the rooms ask an eye-watering $12.00 per minute, with the cheapest ones going for $1.20. So, before you start a private session with your random cam girl, check her rates first.
---
Flirt4Free
Flirt4Free has something for everyone, especially if you're the sort that likes your cam fun to be on the spicy side. This premium cam site knows that not all of us have the same pervy passions, as such they have a micro-site dedicated to 54 sub-categories of fetish ranging from the generic BDSM genres, to niches such as stilettos, balloons and feet fetish shows. And, when it comes to randomly finding a cam partner at Flirt4Free, you can just click and click from room to room until a door opens that makes you want to go in further.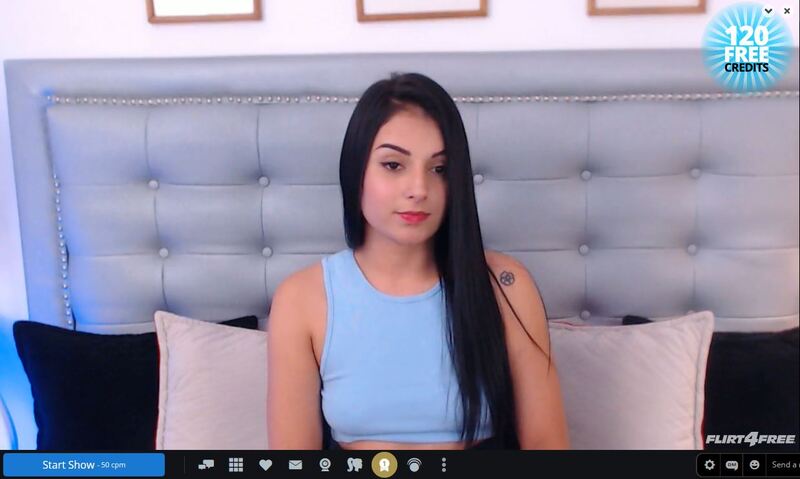 If you want to put your cam fate in the hands of the cam gods, then Flirt4Free is your portal to paradise. Once you're in a live room, hover the mouse over the right of the video window and an arrow appears. Clicking on the arrow and you're whisked into another room. You don't like what you see and want to go back to the room you were just in? Hover the mouse over the left of the live feed and a backward arrow comes up that you can select and you're back in the room you were just in. Too much hovering? You can do the same thing by using the left and right arrow buttons on your keyboard.
Similar to LiveJasmin, Flirt4Free also gives away free credits if you verify a credit card at the site. This platform will give you 120 FREE credits as a thank you, enough to cover around 5 minutes of a private cam2cam chat show. The site has a couple great ways that you can cut your private cam costs. Some models will let you negotiate a cheaper per-minute price if you commit to pre-booking a minimum amount of time in a private show mode (normally from ten minutes upwards). Other hosts have promo codes that you can use when requesting some 1on1 time with them. These codes give free extra minutes in a private session.
All of the rates at Flirt4Free are inclusive of c2c and dual-audio usage and the majority of the cam girls use HD feeds, not all though. However, the lower the resolution generally means the lower the per-minute price for a private session is. On average, most performers ask around $3.60 per-minute. The random girl generator can also throw up a room now and then that's asking the site's rock-bottom rate of just $0.50 per-minute.
---
Stripchat
Stripchat is a freemium cam site. This means as you randomly jump from room to room at Stripchat you'll be jumping in and out of some very extreme X-rated performances. With thousands of online streams to choose from, running out of options isn't going to be an issue at this platform. And, if you're a fan of virtual reality (VR), this is the only site currently offering live VR cam shows.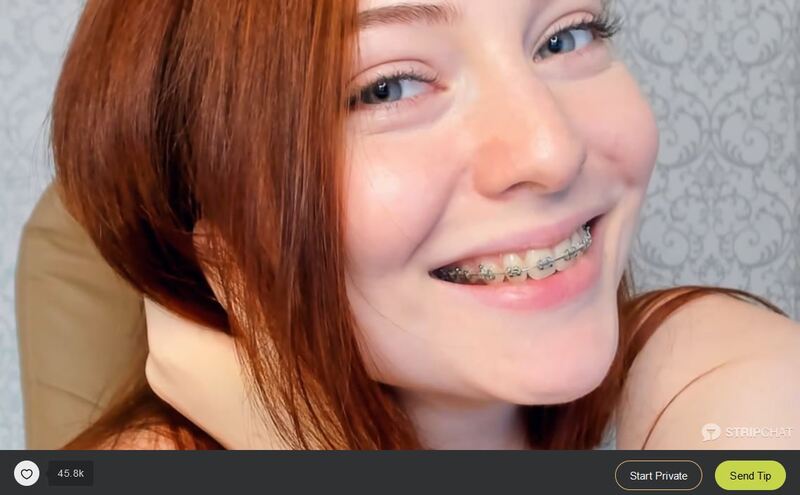 At Stripchat, the random cam girl finder can easily be used in conjunction with search parameters. So, if you want to put your cam choices in the hands of the cam gods, but keep to certain restrictions such as age, ethnicity, body-type, even specific fetishes, Stripchat, like Jerkmate, lets you randomly search within your fave categories.
To use the pot luck room generator you have to click on the Next Model link which appears above the message box in the chat room on the top right of the screen. If you wanna go back to the room you were just in, you'll have to click on the leftward pointing arrow button in your internet browser bar. While you're browsing around the site, don't forget to take advantage of the platform's token giveaway. Every hour the site gives away 50 tokens to 10 lucky online visitors. You have to be a member to enter the raffle, but as with all the webcam platforms listed in this round-up, membership is free, secure and takes a few seconds to complete.
When the time comes to start a paid-for exclusive show, the average rate hits the $2.15 per minute mark. Some of the girls include C2C usage, others will charge extra if you want to open your webcam. Another thing to watch out for is that a significant number of the performers have a time-minimum that they demand. For example, they won't go into a private show mode if you don't commit for 5 or 10 minutes, at least. On the upside, many of the girls let you record your private show for free and keep a copy of it in your Stripchat account where you can rewatch it as often as you like at no extra cost.
---
Chaturbate
Chaturbate is the world's largest live webcam platform hosting over 4,000 rooms streaming day and night from all around the world. The hosts cover every genre you can think of. From verified celebrity adult entertainers streaming in 4K from professional studios to amateurs performing in front of a cam for the first time, broadcasting from their dorm rooms. At Chaturate, you really have no idea what your random cam girl finder will bring you, but one thing's for sure - they'll be wild exhibitionists who like to get kinky.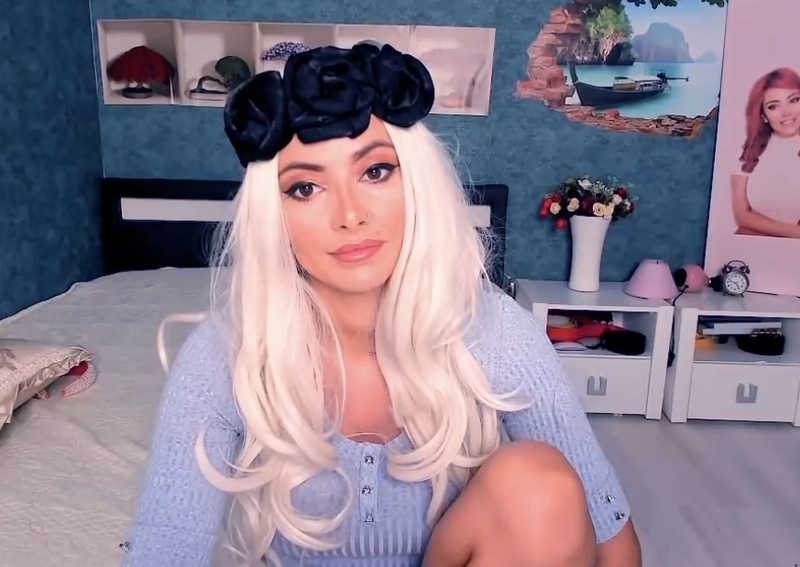 To start your guaranteed-win cam raffle at Chaturbate you have to enter a host's chat room and choose from one or two options Scan Cams or Next Cam. These two links are located on the top right of the chat room screen, just below your personal profile box. The difference between the two is that Scan Cams goes from random room to random room, staying in each live show for 15 seconds before moving on. This can quickly get frustrating as you know within a few seconds if you're interested in what's going on and if you are interested, you'll want to spend more than 15 seconds. I personally don't see the point of using the Scan Cams option unless you really don't want to use the keyboard at all.
If you choose the Next Cam link you have to manually select the Ctrl and / button on your keyboard at the same time to move to the next room or you just click on the Next Cam link again. Like Stripchat though, there's no on-site option to return to the room you were previously in. To do this, you'll have to click on the backward arrow button on your internet browser bar box on the top left of the screen/monitor.
Chaturbate is a great site if you're randomly looking for some free exhibitionism. It's not that great if you want a cam2cam date. Not only do not all the hosts allow you to open your webcam, but if they do, the site has a cumbersome and time-consuming procedure to complete before you can start showing yourself to the model. Private show rates vary wildly, but on average, most charge a cheap $1.10 per-minute. However, a significant number of the performers won't enter a closed private show mode preferring to stay in their open chat rooms where tips fuel the action.
---
BongaCams
BongaCams is similar to Chaturbate in so much as most of the action takes place in the models' public chat rooms where tips fuel the action. At this site, though, most of the hosts are from Europe and the overwhelming majority of them are amateurs, albeit skilled amateurs talented in a variety of niche genres. One of the major draws of BongaCams is that all private shows are the same price, so no matter who you end up taking into an exclusive date, the per-minute cost is the same for every room.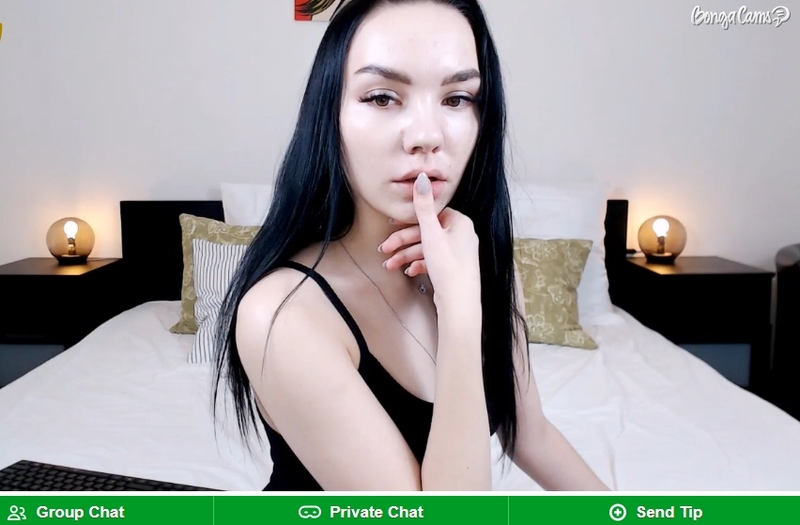 To randomly go through the online opportunities at BongaCams all you have to do is enter a chat room and scroll down until just under the large green bar at the bottom of the live video window. Here you'll find two links to Previous Model or Next Model. By selecting Next Model you're automatically taken to the next room the site randomly brings up. However, if you decide you want to revisit the room you were just in... you've got it... you select Previous Model. You can also use the left and right arrow buttons on your keyboard to the same effect.
One thing to watch out for at BongaCams is the streaming quality. Many of the rooms have a choice of broadcasting resolutions. However, the feed doesn't necessarily come through in the best resolution possible, so check that you're viewing it in the highest def available. To do this you simply hover over the live cam video window and at the bottom left a number appears next to the volume button. When you put your mouse over the number, several numbers others may come up. Make sure you select the highest one offered, otherwise you could be watching the live show in a blurry SD, when you could instead be sitting back and enjoying an HD performance.
Unlike any of the other platforms mentioned here, at BongaCams prices for a private show are standardized site-wide. For a private cam2cam inclusive session every performer charges $3.30 per-minute.
---
In Conclusion
All of these sites make it easy to play a random game of chance with cam hosts and are great alternatives to Jerkmate in that respect. They also all offer additional perks, whether it's a guaranteed A-lister cam model such as those at LiveJasmin, an extreme amateur exhibitionist performing for free like the girls on Chaturbate and BongaCams, recordable shows like Stripchat offers, or the ability to negotiate a private price directly with the model such as they let you do at Flirt4Free.
For me personally, when it comes to a great surprise with every click of the mouse or stroke of the keyboard I head over to LiveJasmin where I'm guaranteed a hot random girl every time.