Top 5 Fetish Cam Sites That Accept Prepaid Cards
Last updated
May 14, 2020
Prepaid cards are extremely popular among lovers of webcam shows for how secure they are, both in terms of protecting your bank account and your identity. And, when it comes to fetishes, such security can be even more important. So, without further ado, here are the best fetish cam sites that accept prepaid cards.
---
FetishGalaxy.com
FetishGalaxy, a dedicated fetish cam site, is perhaps the best place on the web for kinksters. It's cheap, has lots of high quality fetish cams, and is as inviting to fetishists as a sex cam site can be.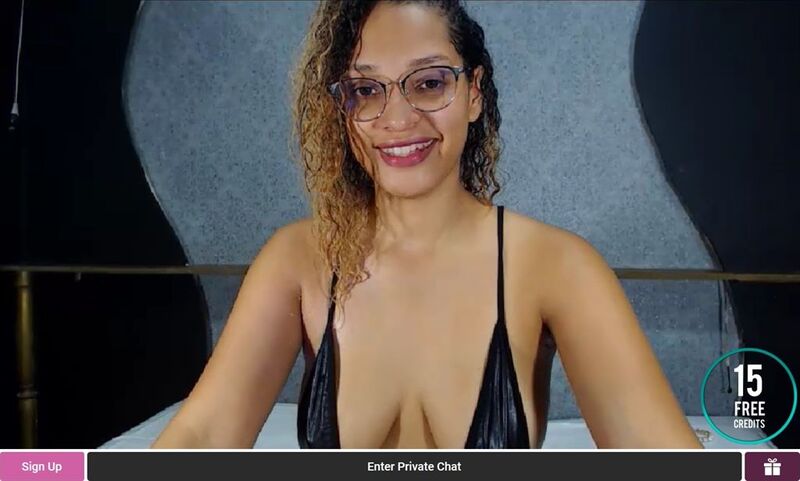 To me, the main draw of FetishGalaxy is definitely the rates of its models. On average, you'll be looking to spend only around $1.90 a minute in private, which is incredibly low. To top it off, FetishGalaxy even includes free cam2cam and two-way audio as a free option in all of your private chats, making this site the best fetish cam2cam site.
There are usually more than 100 live fetish cams on FetishGalaxy, and the site does a great job of helping you find the ones relevant for you with its categorization system.
The models here are divided into four separate categories: Dominatrix, Submissive, Educator, and Expert. The former two are intuitive to understand, but the latter need a quick explanation: If you find yourself fantasizing about, let's say, being humiliated, but you're new to this, then look for an educator who'll guide you on your first steps into the world of BDSM. But, if you're experienced but looking for something more particular than most, such as a findom cam show, then FetishGalaxy's experts are the best for the job.
The only thing I can really complain about in regards to FetishGalaxy is its streaming quality. Not every model here streams in HD, and you'll find that most actually stick to 576p HQ webcams. It's not a big deal, though, as the HQ cams actually look really well, and FetishGalaxy's selection of cams ensures that you'll have your fair share of HD cams on offer.
---
LiveJasmin.com
LiveJasmin is what you get when you develop an adult cam site while striving for perfection. LiveJasmin is known for having amazing streaming quality, along with cam models that will leave you dumbfounded.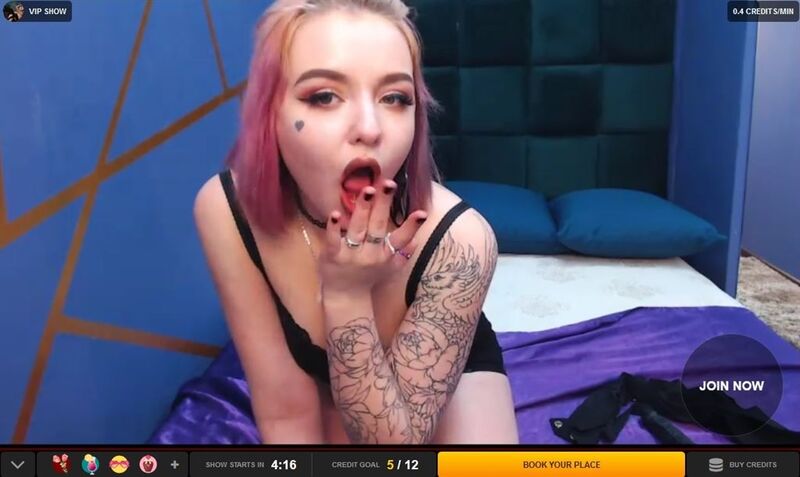 As you could have probably guessed, most cams on LiveJasmin are streamed in HD, either 72-p or full 1080p. But, this is not the only thing that's impressive about the site's streaming. The other thing are the rooms themselves, and the models that occupy them. From the positioning of the webcam and the lighting in the room, to the models' hair, clothing and make-up, everything about LiveJasmin's webcams feels like it has a professional production team behind it.
On average, you'll find around 1,200 model performing live on LiveJasmin at any given moment, and close to 100 of them will be dedicated Fetish cam girls. Some of them will, of course, already be in a private show, so your options within the Fetish category will be a bit more limited than that. Nevertheless, even while you'll only have around 70 fetish cam babes to choose from, you're selection will not suffer.
Private shows on LiveJasmin cost around $2.80 a minute. This isn't really that high, but it will be if you like the model to see and hear you as well. Want the model to perform an SPH cam show, but prefer her to actually see how tiny you are? Want her to hear you moan like a woman in a sissification cam show? Then you should know that while it will always be an option, each will cost you a dollar a minute to add.
In short, LiveJasmin can be expensive, but worth it. The enjoyment you'll get from this site is all but guaranteed, and, to top it off, there's also 24/7 customer support to make sure it stays that way.
---
CamSoda.com
If you want pleasure toys to be on scene, then CamSoda will be your new favorite cam site. You'll see scores of models here that use tip-activated sex toys, and that's just one thing in a long list of things options and features that are great about this site.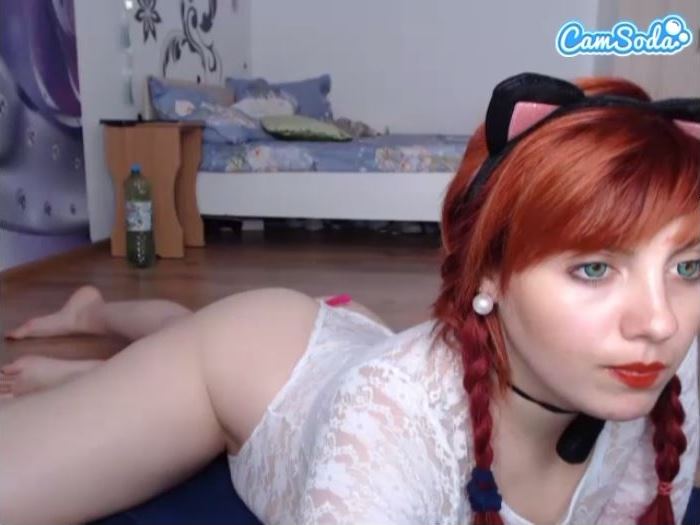 CamSoda is a tip-based cam site that offers, aside from the rows upon rows of hot, naked bodies, around 600 live cams for you to choose from. The quality of the cams is also pretty great, with many of the models using HD cams to stream.
The problem with CamSoda is that, while you will have a nice selection of cams to choose from, not all of them are fetish oriented. And there's no great way to search for fetishes other than to just go into the models' cam rooms and ask the girls directly. CamSoda uses a tagging system for its search and categorization systems, and it just doesn't really work well.
Luckily for you, CamSoda is freemium, so sifting through its many rooms is often quite enjoyable, as the models are almost always in the middle of some fun times. CamSoda also has a mass preview feature, which helps a lot for this purpose.
CamSoda doesn't offer any way to sort by price, but, thankfully, the site is pretty cheap. Private cams costing around $2.70 a minute and include free cam2cam and two-way audio. You even get free show recording, which will allow you to watch your favorite fetish cam sessions at your leisure.
Overall, CamSoda is perhaps the best freemium cam site around, and that alone makes up for its lack of focus on hardcore fetish cams.
---
Flirt4Free.com
If you're looking for the most gorgeous cam models in the business, whether they be boy or girl, Flirt4Free is a good place to look for them. The site prides itself on having fantastic looking cam shows and performers, along with giving you all the choice you could ever want.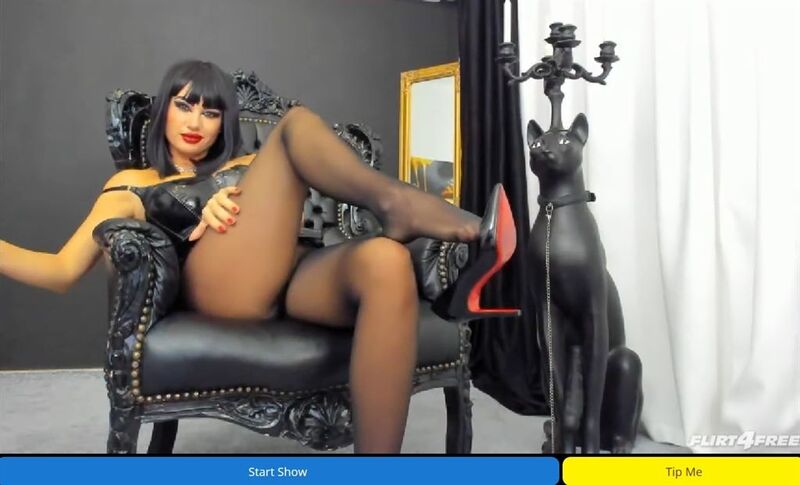 To have great cams, a chat site doesn't just need fantastic models, but also high quality video. Well, Flirt4Free delivers on that as well, with most performers on the site streaming in either 720p HD or full 1080p HD.
If you're from the United States, or just prefer your models to be, then you're going to fit right in. Flirt4Free has mostly US models, and while it has its fair share of ebony, Latina and Asian models, you'll hear the models speak in fluent English more often than not.
You'll also be surprised of how welcomed you'll feel here. Flirt4Free looks and feels like a high-end premium cam site, and very vanilla because of it, but it's far from being so. There's actually a dedicated Fetish section of the site that you can find by hovering over the Live Cams menu option. There, you'll find an active forum, blogs, guides, and a convenient array of fetish sub-categories, such as Submission, Role Play and JOI.
The downside is that there just aren't that many fetish models streaming on Flirt4Free. While there are usually around 500 live cams on Flirt4Free, on the average, you'll find only around 40 live fetish cams on the site at any given moment.
Still, for the quality that you're getting here, complaining about the quantity seems nitpicky, especially considering that Flirt4Free's prices are quite fair. You can expect to shell out around $3.60 a minute on private fetish cams here, and this will always include free c2c and 2way audio. You can, however, find even cheaper private sex shows with ease thanks to Flirt4Free's option to sort by Prices.
Finally, like LiveJasmin, Flirt4Free has fantastic customer support that you can contact 24/7 via live chat, so you'll always be in good hands.
---
Stripchat.com
If a cam show of your fetish is in any way improved by virtual reality, then you should give this site a visit. Stripchat is the only sex cam site in the world with actual VR cams, and, while they cost a bit more than regular private shows, they're oh-so worth it. There's only around a dozen of them live at a time, but they're all in 4k.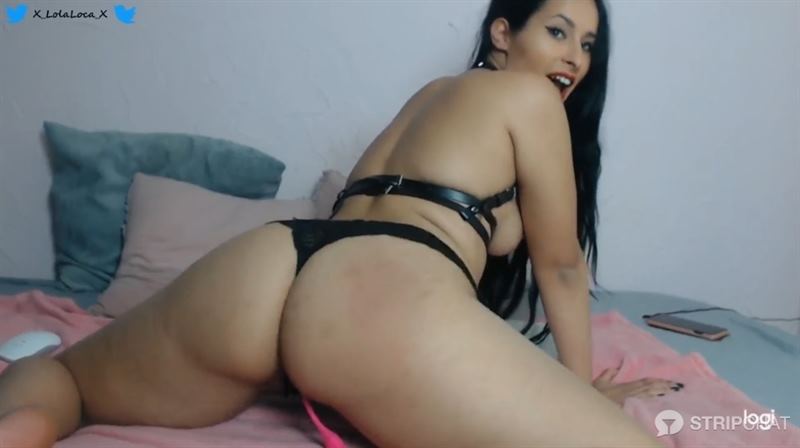 On average, Stripchat is actually very affordable. A private show here will cost you only around $2.10 a minute, and while models here can charge up to $3.00 per minute for c2c, most charge either nothing or one dollar.
Stripchat is also freemium, so browsing through it is a ton of fun. But, unlike on CamSoda, you usually don't have to, thanks to StripChat's comprehensive categorization. Sadly, there aren't a lot of fetish sub-categories here, let alone a dedicated fetish category. For example, there are categories for Pregnant, Foot Fetish and Domination, but there aren't many more of these.
There's an upside here, though, and that's Stripchat's massive collection of cams - Around 2,500 of them, to be exact. For instance, you'll often find more than 500 fetish cam girls in the Domination category, more than 200 in the Fisting category, and around a thousand in the Foot Fetish category. If it's a prevalent fetish, many models here are probably well-versed in performing it. Like most freemium cam sites, Stripchat is more suited for the less hardcore or niche fetishes, like ruined orgasm fetish or macrophilia.
The main issue with Stripchat is that most fetish models here stream in HQ, and few of them stream in HD. If you, say, enter the BDSM category, you'll find around 100 cams, but only about 10 of them will be HD. It's something, but it's less than what's offered by the other site's on this list, in this regard.
Still, if you're looking for the unmatched intimacy and immersion of VR fetish sex chat, then Stripchat is pretty much you're only choice. Luckily, it's a very good one.
---
In Conclusion
It was hard for me to choose the spots for the cam sites on this list. They're all very close to being the absolute best prepaid fetish cam site in the world; They all have great fetish cams, low private show costs and talented cam models, along with impressive security protocols and discretion measures.
Overall, choosing which site got which spot was hard, but choosing the first place was hardest. They all have their strengths, and all offer something unique. In the end, though, I picked FetishGalaxy, since I failed to find such an amazing mix of quality, quantity and low costs anywhere else. The fact that it's the only dedicated fetish site on this list makes it that much more impressive.