Top 5 Safest Cam Sites that Accept Paysafecard
Last updated
April 04, 2019
The most important thing about enjoying live cam porn is not the quality of the models or their streams, nor the cost of their shows. The most important thing is to stay safe and anonymous. This is why Paysafecard, a digital credit card, is perfect from this hobby, and so I present to you the top 5 cam sites that accept Paysafecard.
---
LiveJasmin.com
There's a reason why LiveJasmin is top on my list of safest and most discreet cam2cam sites. It's focus on security and privacy is unmatched within the camming industry, as is it's attention to detail and focus on user experience in general. You're simply not going to find an adult chat site that does so much to make your experience feel polished and luxurious.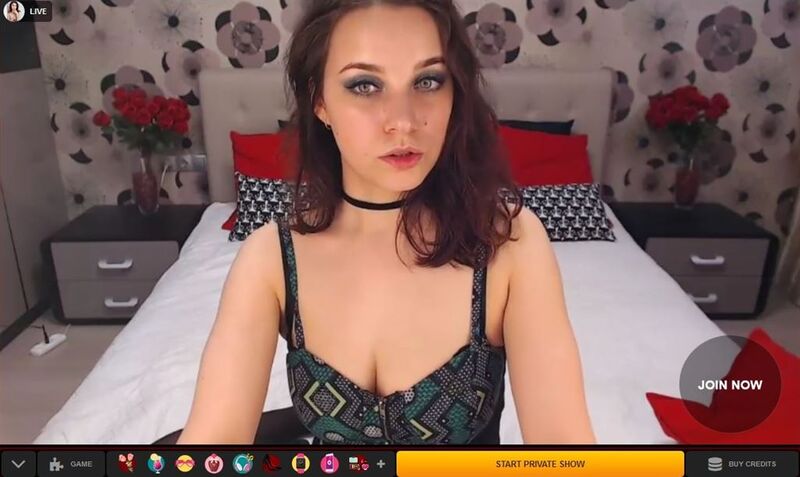 The primary way that LiveJasmin demonstrates its high quality is via the actual high quality of its cams. Not only are most streams on the site in HD, but the rooms themselves feel like the have a crew maintaining their presentation. The camera always frames the models well, and the rooms are tidy and clean. The stream also never stutter or suffer from buffering issues, load fast and have little stream delay, making the performers feel very responsive.
The models themselves are also a high point of LiveJasmin. You'll see around 1,400 online on average, and they will be varied enough and plentiful enough so that you'll never feel grow tired of LiveJasmin's collection. They are also highly professional and take their job seriously, as most of them are full-time cam models. This makes them experienced in all matter of fetishes and kinks, and ensures that they know how best to entertain you based on your tastes and preferences.
All this does come at a price. LiveJasmin is about 10% more expensive than most premium cam sites in the business, with private shows costing an average of $2.70 a minute. This becomes even more pronounced if you like to be as intimate as you can with the performer, as both cam2cam and two-way audio usually require an additional per-minute fee (of around $1.00) to add.
LiveJasmin is worth it, though. It runs well on almost all devices and platforms and even features mobile cam2cam. It also knows how to treat its members, giving each one access to a comprehensive FAQ section and responsive 24/7 customer support that you can contact via email, phone and live chat. They are also fair when it comes to bad experiences: LiveJasmin gives refunds when a show you're watching suffers from problems that are not due to a bad connection or faulty software or hardware on your part, or when a model refuses to perform something she mentioned as "willing to perform" in her bio.
---
Flirt4Free.com
If you're looking for accessibility and ease of use alongside high quality cams, than Flirt4Free is a safe bet for you. It's a private and secure cam site that offers a wide range of special features and show types and isn't against nudity in the free chat.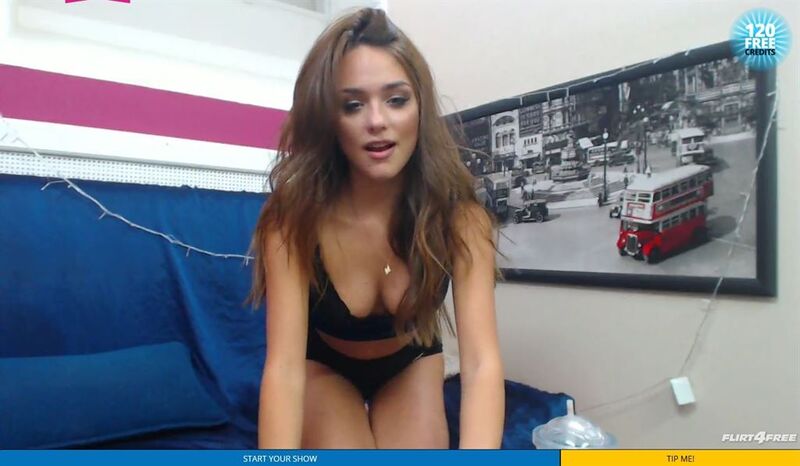 What really stands out about Flirt4Free is how gorgeous it is. From the UI to the high resolution cams, Flirt4Free is an absolute feast for the eyes. The vast majority of the cam shows on the site are streamed in HD, and the rooms open with a screen big enough to flaunt it. They also suffer from zero buffering issues due to Flirt4Free requiring its models to have a good internet connection.
Overall, apart from its unhelpful search engine, Flirt4Free works wonderfully. For instance, all video chat rooms which feature cam2cam are clearly marked as such, not to mention that they all include 2-way audio for free. In addition, not only do all the rooms have video preview, but they also have audio preview as well.
With that being said, even if you do encounter any issues during your time on Flirt4Free, the site's stellar customer support will make sure you won't have to suffer it for long. Aside from an extensive FAQ section, Flirt4Free has a fantastic customer support team that you can contact in pretty much any way you can imagine aside from a carrier pigeon. Don't expect any problem to take you away from the site's gorgeous models for too long.
Sadly, Flirt4Free's number of cam girls is on the low end compared to other premium cam sites. On average, you'll see around 500 cam models online on Flirt4Free. Their variety and quality, at least, make up for their low quantity. Flirt4Free's models are attentive and flirtatious, and they come from all over.
Flirt4Free's prices are just as varied. In fact, they're a bit all over the place, ranging from a minimum of $0.55 a minute all the way to a whopping $11.00 a minute. Thankfully, you can easily filter by price by using the View By drop-down menu on the top right, and I suggest that you do if you don't want to pay an arm and a leg just to get intimate with a cam girl.
As an aside, Flirt4Free also accepts a wide range of other secure payment options. Other than LiveJasmin, Flirt4Free is the only cam site that accepts gift cards, so if you have one that you've been looking for a way to use, this is a great place to do so.
---
JOYourSelf.com
If you're looking for the absolute hottest cam models in the industry, then you should probably give JOYourSelf a try. This trusted cam site has a collection of thousands of gorgeous cam girls, around 1,500 of which are online at any given time. They are all full-time cam models and experienced professionals that know how to get your engine revving. Just remember: It's ok to stare, just don't forget to blink.
JOYourSelf's video quality wonderfully compliments the beauty of its performers. It's damn near impossible to find a cam room on the site that isn't in HD. It's actually much, much easier to find ones that are in either full 1080p HD or even 4k. This is added to the fact that the site's stability is simply laudable: Not only do the stream load fast, but they also run well and barely have any noticeable stream delay. These really add to how real and intimate the performance feels.
It's also not going to be difficult for you to find any particular type of model you might want to watch. JOYourSelf is slick to use on both the computer and mobile devices, and has accurate search and categorization functionality that will help you find whatever you want in seconds. If you're looking for the most popular ones, you can just check out the Awards category to see which model got the most points lately (points are given based on the model's performance).
JOYourSelf is luxurious, and is priced as such. A private show on the site costs around $2.80 a minute, which is markedly higher than the competition, but not terribly so. Cam2cam is offered in every private chat with no exception, but it, along with two-way audio, unfortunately costs around a dollar extra to enable. You can get up to $13.00 in free credits by using a credit card as your payment method (you'd have to verify it), but it's pretty much the only reliable way in which you can offset JOYourSelf's high prices.
You will, however, get exactly what you pay for, if not more. Did a model fail to perform something that you both agreed on? Did the stream suffer from technical issues that were not your fault? Did you just think that the show you've watched was unacceptably subpar (though, on JOYourSelf, I doubt that you ever will)? Then talk to support and ask for a refund. You can easily contact customer support via phone, email and live chat, and they always put the customer first and try the best to help. There's also a giant FAQ section in case you want to inquire about something less urgent.
---
ImLive.com
Like with most things, when watching cam porn, many of us prefer to take our time enjoying the performance at our leisure. The developers behind ImLive evidently know this and have therefore made the site so cheap that you can spend hours in private sessions without breaking the bank. This is especially true for veteran members, who benefit tremendously from ImLive's rewards program.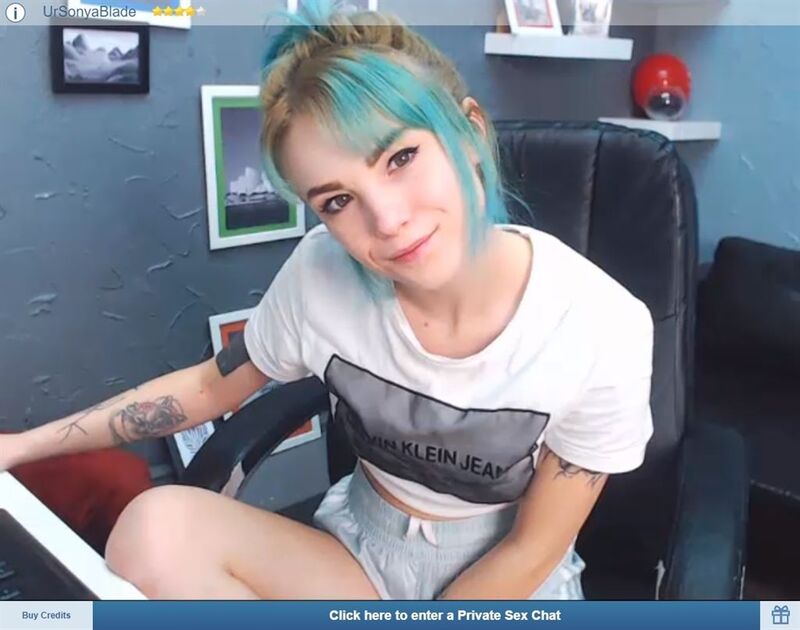 Let me start by saying this: Even without all of ImLive's special deals and programs, paid shows on the site are cheaper than on most others. A private show will cost you around $1.98 a minute, and the site has several other show types that can decrease that price substantially. Beyond that, though, ImLive's Rewards Program, Discount Clubs and special deals, discounts and Treats will make your experience even cheaper. This isn't even counting the fact that two-way video and audio on ImLive is completely free of charge.
You will also have a good collection of performers to choose from. ImLive has around 700 models online on average at any given moment. They tend to be sexy and highly experienced, though the site does have its fair share of amateur cam babes. ImLive is also incredibly fetish friendly, with a large selection of BDSM cams.
What truly sets ImLive apart from other premium cam sites, though, is its Fulfill your Fantasy feature, where you can submit a fantasy you wish to fulfill and have the site's plethora of talented cam models vie to make it a reality. Combine this with ImLive's great search and categorization features, and you got a system that really cuts down on the time you need to take searching for cam shows that may interest you.
There is a catch, though: ImLive limits the video quality of its shows to 560p, meaning no show on the site is broadcast in HD. This is done to cut costs and keep the site profitable despite its low prices, but while it is understandable, it's still somewhat saddening, and may turn away some of you who prioritize video resolution above all else.
The limit on video resolution does make the site awfully lightweight. If you have a slow internet connection or are using an old computer or mobile device to view the site, then you're in luck. If not, you will still enjoy how smoothly ImLive loads and runs. There's very little stutter or buffering problems, and ImLive employs a great customer support team to make sure that even if you have problems you wouldn't have them for long. You can contact them via email phone and live chat, or just use the handy FAQ section to try and resolve your problem on your own.
---
Chaturbate.com
Chaturbate is one of the most popular adult chat sites in the world, and for a few good reasons. For one, it has the most impressive collections of cam models in the industry. They are not only plentiful (with around 4,000 of them online at a time), but also strikingly beautiful. Really, the amount of girls on Chaturbate that put the "models" in "cam models" is staggering.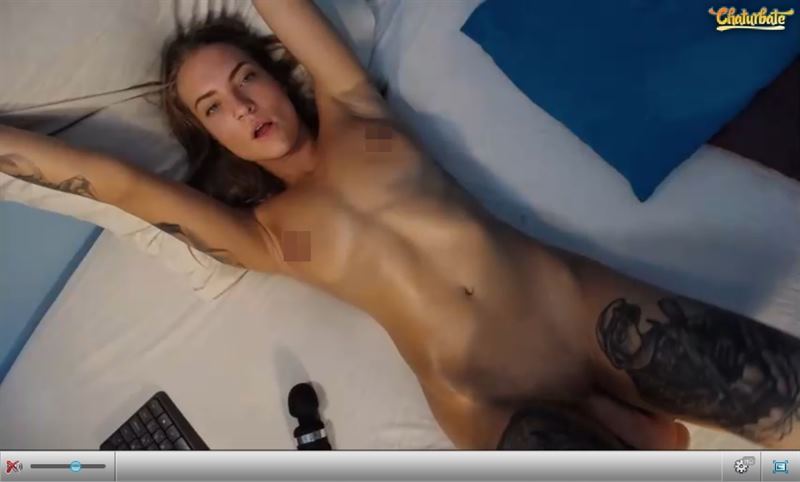 The video quality on Chaturbate is another impressive aspect of the site. Not only are most cams on the front pages of the site in HD, but many of them are also in full 1080p HD and even 4k. The streams also load and run perfectly, with no stuttering or buffering difficulties at all. But the best part about it? Chaturbate is a freemium cam site, meaning that most of the cams on the site will feature a performer wearing very little and probably in the middle of some heavy NSFW action.
The downside about all of this is that Chaturbate's categorization and search features are really inaccurate, to a point where I would suggest not using them at all. Chaturbate also lacks a video preview feature for its many cam rooms, making any attempt to find a particular sex chat a bit difficult.
This is a negligible problem, though, especially compared to Chaturbate's cam2cam feature, or more accurately lack thereof. It can be such a headache to cam2cam on Chaturbate that I had to make a full Chaturbate cam2cam guide.
On the upside, while Chaturbate is a freemium site through and through, it is nevertheless quite affordable for those looking for some added intimacy. After setting up cam2cam once, doing so again becomes much easier, and at an average of $2.50 for a minute in private and with the added bonus tokens when purchasing large token packages, Chaturbate is a great option for one-on-one sex chats. It also offers a large variety of show types and has one of the largest selections of exhibitionist cams, so it's a fantastic chat site for voyeurs.
Chaturbate works flawlessly on most devices, platforms and browsers, so whether you prefer enjoying live cam porn on your computer, phone or tablet, Chaturbate is probably a safe bet for you. If you do have any issues, you may have to endure it for a while. Chaturbate has a helpful FAQ section but not much beyond that. You can contact the site's customer support via email, but that's your only option, and they unfortunately can take a few days to reply.
---
In Conclusion
All of the above adult chat sites accept Paysafecard. They are all 100% safe, secure and discreet. They are also all worth your time, and offer different things that may cater to different people. But when I have to recommend just one, I have to go with the one that's just overall the best in terms of quality, prices and ease of use. And that's, without a doubt, LiveJasmin.
If you're looking for the cheapest, visit ImLive. Want to check out the talent before paying for a private show with him or her? Then maybe Chaturbate's freemium structure will better suit you.
If you're looking for the best of the best, though, register on LiveJasmin and experience it for yourself.