Cam Sites like Chaturbate, for Those Who Want More
Last updated
February 28, 2019
Chaturbate is a great cam site, but it's not without its faults. This is why so many webcam sites manage to compete with it, and at times, even seem to beat it in certain aspects. Whether it be good cam2cam implementation, more interactivity options, better preview and search functions or anything in-between, the list below contains the best cam sites similar to Chaturbate.
---
CamSoda.com
When you're talking about cam sites like Chaturbate, it's impossible to not mention CamSoda. They are so similar that even their UI looks the same. CamSoda keeps the freemium spirit of Chaturbate, but also makes it easier for its members to cam2cam on both their computer and mobile devices.
CamSoda has far fewer cam rooms than Chaturbate has; around 450 online on average, compared to Chaturbate's 4000. Still, the selection doesn't feel limited, as 450 models are still far more than you're going to be able to enjoy in any given day. They are also easier to sort through thanks to CamSoda's amazing mass preview feature, which lets you enjoy the action in all cam rooms on your page at a time. On top of that, many of them use remote controlled sex toys to improve the show, just like they would on Chaturbate.
The quality of models also matches Chaturbate's. CamSoda has many different girls, boys, transgenders and couples of all shapes and sizes, and pretty much all of them of them are strikingly attractive. Since CamSoda is a freemium sex chat site, a lot of them will be in the middle of some hot action for the majority of their time.
The video quality on CamSoda doesn't fall short. Most of the cams are in HD, they load incredibly fast and lack any stuttering or buffering issues. In fact, it's fast and lightweight platform works well on pretty much any platform, which is part of the reason why I crowned it as the best mobile cam site in the industry.
The fact that CamSoda runs so well is very fortunate, since its customer support would probably have a rough time if it wasn't so. While CamSoda offers a handy FAQ page, and while there's live chat dedicated to resolving billing issues, for anything else, email is unfortunately your only option.
---
MyFreeCams.com
An oldie but a goodie, MyFreeCams has been around for years and remains one of the most popular and trusted adult chat sites in the industry. It has accrued a huge number of cam models over the years, and has over 1,300 of them online on average for you to enjoy. MyFreeCams also has search and categorization systems that are much better than Chaturbate's, so you won't have many issues finding a needle in this haystack.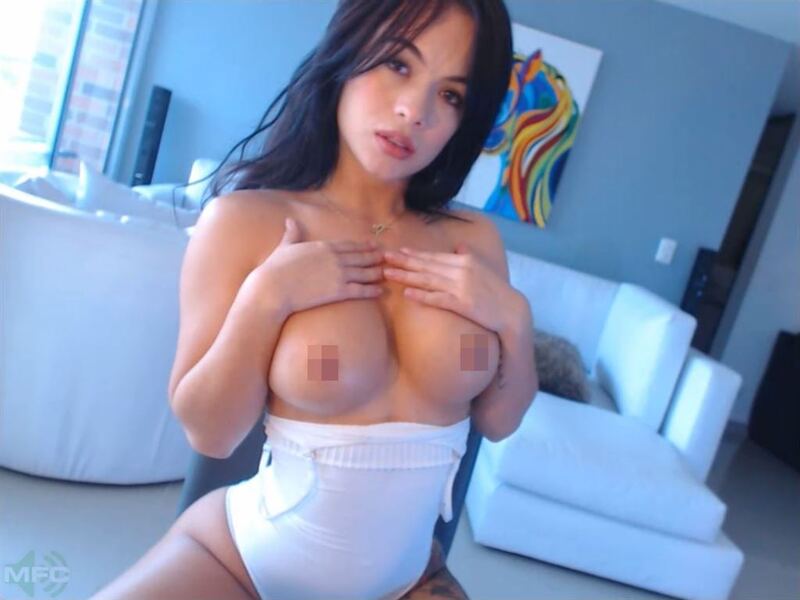 MyFreeCams' video quality is a bit of a hit and miss. There are a lot of models on the site that stream in HD. After all, there are more than a thousand of them. You'll also come across your fair share of rooms that stream in resolutions lower than HD, and some that do but have frame-rate issues due to the model's poor internet connectivity. This doesn't happen often, but it happens.
The real downside of MyFreeCams, though, is its prices. A private show costs between $4.80-$6.00, depending on the token package that you purchase, as purchasing larger packages gives you more bang for your buck. These prices are higher than on most cam sites, and they are fixed, meaning you won't find any private show that is cheaper. If you also want complete privacy, without other member being able to spy on you, the price jumps to $6.40-$8.00. Two-way video and audio might be included, but it depends on the broadcaster and if she likes the feature.
The site itself looks outdated, but it functions much better than it looks. On mobile devices, however, the site looks fantastic and is incredibly well-optimized to work on phones. Much of the clutter of the browser site is removed in favor of slick, simple design that looks great and loads fast.
Overall, the site runs well on most systems, browsers and devices. Nevertheless, MyFreeCams' customer service is fairly comprehensive. At the bottom right corner of the site, you will find the "Contact Support" button which will redirect you to the site's support page. It serves both as their information and FAQ section and as their customer support contact page, so if you have a problem that is not listed there you can just get in touch with them for assistance. For that, there is a message box at the bottom of the page that you can use. There is currently unfortunately no live chat available.
---
Flirt4Free.com
Flirt4Free is the site you'll go to for some added choice and excitement. Unlike Chaturbate, Flirt4Free is not freemium, but unlike other premium cam sites, it doesn't shy away from nudity, letting its models perform as they please. You're also free to interact with her as you please, as Flirt4Free offers a myriad of different chat types and interactivity options, like letting the model control your sex toy remotely.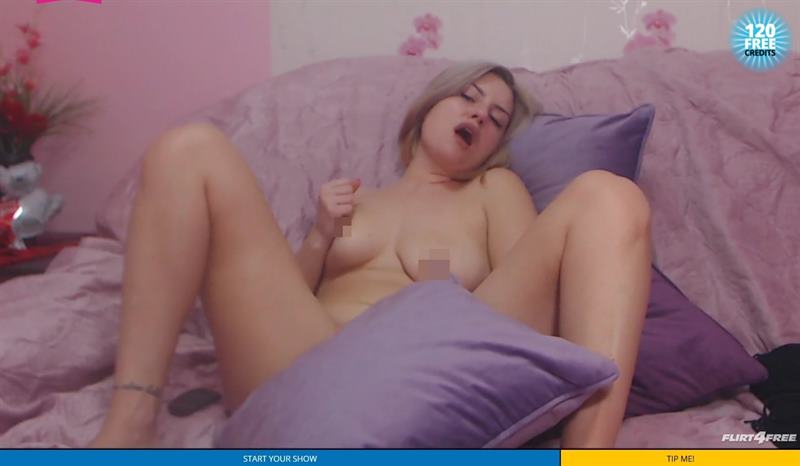 Flirt4Free boasts high-end video quality, with the majority of cam rooms on the site streaming in HD. There aren't a lot of them, though. Flirt4Free has only around 400 models online at a time, which makes you're selection a bit limited. On the plus side, there are very few cam rooms on this site that aren't worth your time. The models are hot and engaging, and their shows tend to feel more luxurious than in freemium cam sites.
Flirt4Free's prices, though, are all over the place. The site is one of the cheapest cam sites in the industry and one most expensive ones around at the same time. You won't have to sift through the rooms manually, though. While the site has an unhelpful search and categorization features, its filtering feature works quite well and lets you sort the rooms by price.
In addition, c2c and two-way audio are included for free in every private chat, which helps a lot since many people who visit Flirt4Free do so for its interactivity feature. There are also many ways to save money on Flirt4Free; If that interests you, check out my Flirt4Free review.
Overall, Flirt4Free treats its members like they want to be treated. It has a giant FAQ section and attentive customer support that you can contact in pretty much every way under the sun.
---
Cam4.com
Cam4 is a fantastic freemium cam site for people who love amateur cam models and their shy, unsure demeanor. The site has an enormous selection of cam rooms, with more than 1,500 online at any single moment. Unlike on Chaturbate, though, don't expect the majority of the online chat rooms on Cam4 to be very active. More often than not, you'll be among the few people viewing, if not the only one. On one hand, it will focus the model's attention on you. On the other hand, less people means less viewers tipping, which means the model's are less incentivized to "show what they got," so checking the goods before committing to a private show becomes more difficult.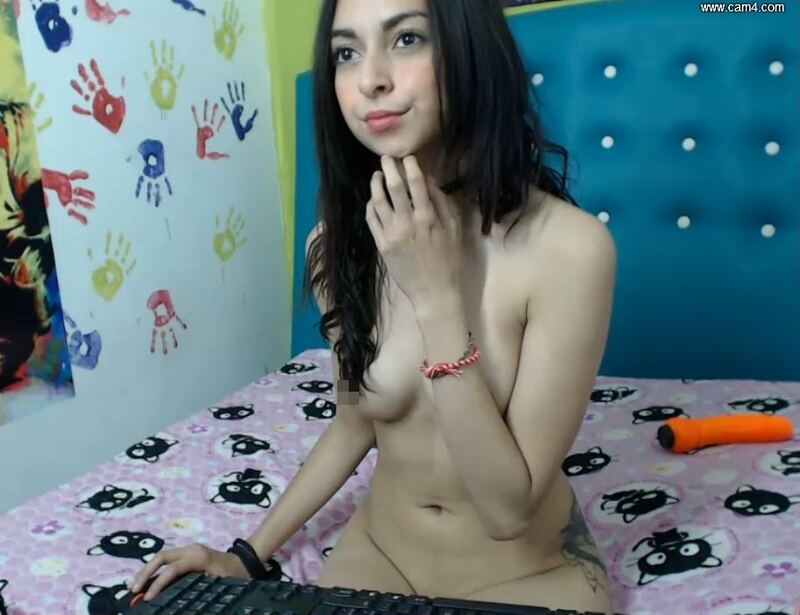 While most of the rooms on Cam4 are in SD, you won't have much trouble finding those that are in HD, as there are plenty of chat rooms in general, and you can easily filter by video resolution, as well as by many different parameters. In general, it's pretty easy to find any particular thing you might be interested in on Cam4, as the site's categorization system is great.
What's not so great, though, are Cam4's prices. A private cam show on the site includes free cam2cam, but will run you about $4.00 a minute. While the minimum price is under a dollar, most of the rooms you'll find will be much more pricey. This is not aided by the fact that Cam4 also uses lots of ads and pop-ups that hamper your enjoyment of the site, despite its relatively high prices.
The main problem of Cam4, though, is that the site doesn't let you resize the stream to full screen mode unless you're a Gold member, which is the site's paid subscription. The Gold membership program does give great benefits, such as the complete removal of ads, the ability to watch multiple cams on one screen and much more, for a fairly low cost.
Cam4 tends to run very well on all devices. In case it doesn't for you for whatever reason, you'll unfortunately only have the site's FAQ section to aid you, which, while extensive, can only take you so far. You'll have phone numbers for billing issues, but if it's a technical problem, you'll only have the luxury of live chat if you're a Gold member.
---
BongaCams.com
BongaCams is a great place to visit to see some hot European cam girls in action. On average, you'll have about 800 rooms to choose from. While this amount pales in comparison to that of Chaturebate, and you'll have a less varied selection of talents to choose from, BongaCams makes up for it with its focus on hot European cam girls. If these are what you're looking for, you'll find more than plenty here.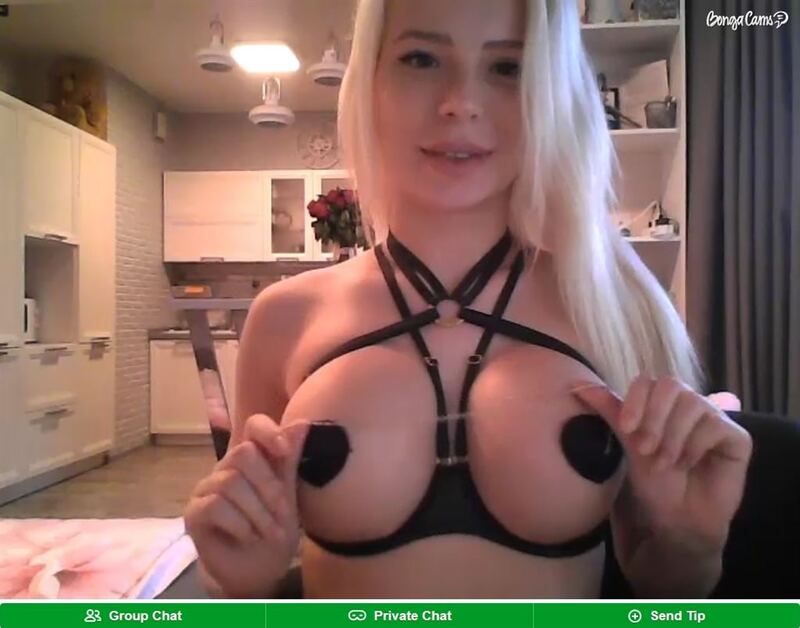 An interesting and quite unique feature offered by BongaCams is the ability to c2c in the free chat. You'll need to be a premium member, but that only takes purchasing any amount of tokens on the site. Once you do so, you become a premium member for life. You can then start a cam2cam session, no matter what type of show you're in, by clicking the small camera lens icon above the chat. It's up to the model whether it's enabled or not, but a lot of them offer it to entice viewers to take them private.
Unfortunately, a private show on BongaCams is rather pricey. A private show will cost you around $3.50 a minute for a private, while and exclusive show (with no one being able to spy on its) will cost you around $4.70 a minute. Like on MyFreeCams, this price is fixed, and can only change based on the token package that you purchase, as bigger packages have more tokens for a smaller relative price.
Like Cam4, BongaCams uses lots of pop-ups and intrusive ads. Additionally, all rooms on the site are watermarked, which can get annoying at times. BongaCams does have a loyalty program that counteracts this and gives you a multitude of great benefits the more money you spend on the site.
You're getting great quality for these prices, though. You won't see cam rooms with video resolution under 576p, and many of the ones you'll see will be in HD or even full HD. The streams also load fast and run well, with no stuttering issues. In spite of that, BongaCams has a helpful FAQ section and both email and live chat support. Their service is solid and available 24 hours a day.
---
In Conclusion
All sites on this list, with the exception of Flirt4Free, are freemium, tip-based sex chat sites. They all have their similarities with Chaturbate, and they all shine in their own way.
The only one that manages to compete with it on equal footing in terms of model selection, pricing and video quality, and even beat it in terms of special features, is CamSoda.
If you're looking for a cam site like Chaturbate, you really can't go wrong with CamSoda. Visit it now and see for yourself.