Best Cam Sites for Virtual Cams
Last updated
September 17, 2020
Choosing the best site for virtual cams is hard, since there are so many criteria to judge one by; video quality, number of live cams, model diversity, prices, customer support and special features should all be taken into account. Here are the 5 webcam sites that excel at everything important to a good virtual camming session.
---
CamSoda.com
CamSoda is the best freemium cam site in the business, and one of the most popular camming brands in the world. It has all the strengths of a casual, tip-based chat site, with some of the strengths of a premium cam site.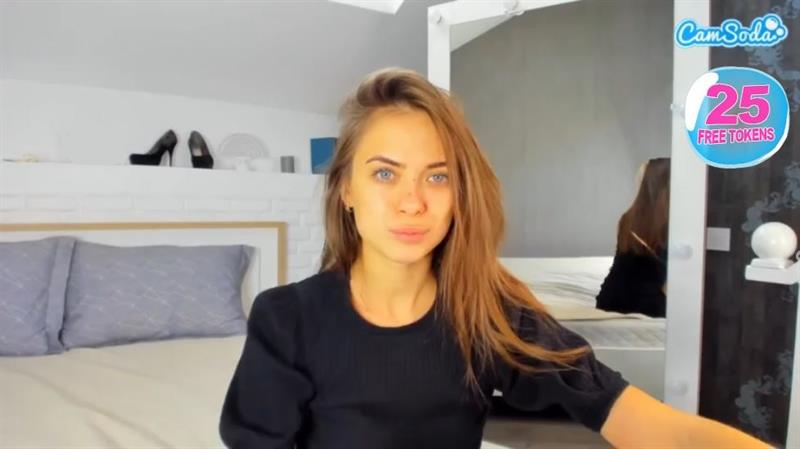 I think I speak on behalf of most when I say that I prefer to know exactly what I'll be getting for my money before I spend it. Well, that is exactly why I rate freemium cam sites like CamSoda so highly. These sites allow their models to strip and even preform in the open chat for tips, leaving the most exhilarating bits for private. That way, you know what you'll be getting, and once you're in private, you get exactly that.
You'll see plenty of CamSoda's models in action in the free chat, sometimes even with a toy or two. CamSoda is easily one of the best cam site for Lovense cams, due to the sheer quantity of the site's performers utilizing tip-controlled vibrators.
On average, CamSoda has around 800 live virtual cams to choose from at any given moment, and the vast majority of them are wonderful. They're usually hosted by one or more ravishing girls (or boys, or tgirls, depending on your preference) who are the type of babes that really enjoy the attention. You can tip them for some favors, but if you want their undivided attention, you should consider inviting them to a private show.
Usually, private virtual shows on tip-based cam sites don't compare to those on premium chat sties, but that's not the case on CamSoda. First, many of the performers here stream in HD, so if quality is important to you, you'll love the selection here. Second, the average price of a private show on CamSoda is rather cheap. While not all models will accept your private show invitation, those who will, will usually charge you about $2.70 a minute. That, by the way, includes free 2way video and audio, should the model enable the features.
On top of all that, a large number of CamSoda's talents allow you to record the private show you have with them. You can then watch it later, whenever you want, for free, and reminisce about good times. Few cam sites boast such a feature, let alone for free.
CamSoda is very streamlined, working smoothly on pretty much any device and platform out there. It's actually the best cam site for phones in my opinion, simply due to how well it works on mobile devices. It's even among the very few cam sites with mobile cam2cam, which has only solidified my opinion on it.
Really, the only downside I see with this cam site is its inaccurate search and categorization systems and lack of live chat customer support. If you can live with that, then CamSoda might end up becoming your all-time favorite virtual chat site.
---
LiveJasmin.com
You simply can't have a list of the best virtual cam sites without LiveJasmin. This site is the pinnacle of private chat, and should be held as an example on how to maintain a high level of show quality.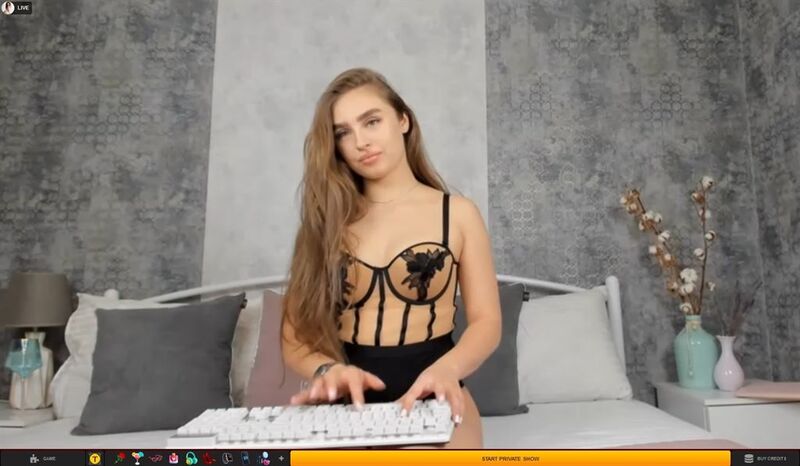 Let me start by saying this: If you're looking for the absolute best one-on-one virtual experience, then this site is your answer. I consider LiveJasmin to be the best premium c2c site in the world, and for a number of good reasons: The vast majority of cams here are in HD, the models are drop-dead gorgeous, the prices are affordable, and the implementation of the c2c is immaculate. It even works on mobile, and allows you to stream back to the model in HD. Everything looks so good and runs so well here that this site seems more like a movie studio site than a webcam site.
How good can it be? Well, if you visit the site, you'll notice that each model has professional photos and videos taken of her, to show her assets to potential fans. Once you're in her room, you'll always see her in make-up and a alluring attire, with her webcam perfectly framing her and the lighting accentuating her best qualities. This is how it is with pretty much all models on the site, and it's like this because LiveJasmin keeps it so.
As you could probably gather, you shouldn't expect to see any amateurs on LiveJasmin. This cam site keeps things as professional as possible, and is the epitome of luxury virtual camming. Still, with all these high standards, LiveJasmin still manages to maintain around 1,000 live cams at any given minute. It also has a very accurate and easy-to-use search and filtration systems, so you won't get lost in this sea of ravishing models.
But, nothing is perfect in this world, and LiveJasmin is no exception. It's very bare bones, featuring no tip-controlled rooms or even rooms hosted by more than one model. LiveJasmin is also, while affordable, not the cheapest webcam site around, especially if you want to utilize its amazing cam-to-cam feature. Both c2c and 2way audio each cost around a dollar a minute to enable. Yes, each. On the other hand, cam 2 cam is available in every private chat, so there's that.
In general, you can expect a private show, without any bells and whistles, to cost you around $2.40 a minute. It may be limited to 1-on-1 virtual sessions, but the quality makes it more than worth it. On top of that, LiveJasmin knows how to treat its customers, and it knows what's most important to them. It is, by a fairly large margin, the safest cam site in the business, and, due to this, pretty much every payment processor accepts its business. Hell, you can even use gift cards to purchase site credits. LiveJasmin also has customer support and user satisfaction guidelines that other site can learn from. The site's customer support works 24/7, and answer quicker than it will take you to grab a soda from your fridge.
---
Flirt4Free.com
Flirt4Free is widely renowned as a virtual camming site with some of the hottest performers in the business. If you want to fulfill a fantasy and have virtual chat with a perfect 10, this is definitely the right place for it.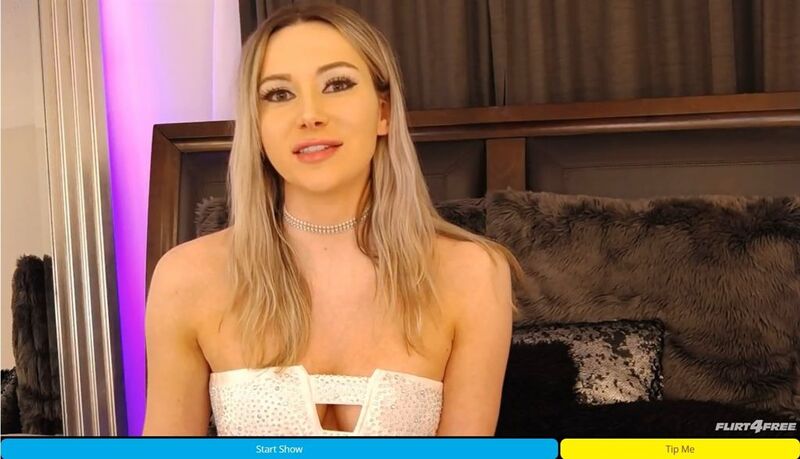 Flirt4Free may be renowned for its beautiful models, but its also known for having a huge amount of US natives using its platform. If you're looking for English-speaking cam models, there's really no site more suited for that than Flirt4Free. While most of its models are American, Flirt for free has an average of 700 live cams on the site, and a whole bunch of performers from other parts of the world. Africans, Asians, Latinas... You name it, Flirt4Free has it.
The quality of the shows is also noteworthy. In fact, it's the only site on this list that gives LiveJasmin a run for its money in this department. Most of the models here stream in HD, and you'll be hard pressed to find a low quality cam anywhere on the site. The categorization here is also quite accurate, so finding any specific cam is usually a breeze. Just avoid the site's search engine. It doesn't let you search for live cams, and just finds performer names that match your search term, so it's pretty useless.
If you're a fetishist, you'll be happy to know that Flirt4Free, while appearing vanilla at first, actually has a section of the site dedicated to fetish cams, blogs and articles. It even has an active forum filled with veteran kinksters who are eager to help any newcomers.
What truly sets Flirt4Free apart from the other sites on this list, though, is its amazing VIP membership program. It gives a ton of benefits, free credits, and enough deals and discounts to keep VIPs happy. It even allows you to utilize cam 2 cam in the free chat - a feature which also works on mobile, as does its regular cam 2 cam feature. By the way, Flirt4Free has c2c included in every private chat, for free - something which few premium cam sites offer.
The downside of Flirt4Free is its prices. You can find a lot of models that stream for around $2.50 a minute, but, from my experience, most here charge around $3.60 a minute. What can I say, quality costs. The site has plenty of group cams and low-cost cams if that's too rich for your blood, though, along with a way to filter by Price, so you don't need to worry about breaking the bank.
Overall, Flirt4Free is very user friendly, and has a ton of cool features and chat types to explore and enjoy. Should you encounter any hurdles on your Flirt4Free journey, you should use its 24/7 live chat support. While it's not as fast as LiveJasmin's is, few cam sitex boast such a feature for all their members, so take advantage of it.
---
ImLive.com
Virtual camming can get pretty expensive, so having a cam site like ImLive can be a godsend to those of us without unlimited funds. This site is so cheap that it can be shown as a good example for the free market, as it drives virtual sex prices down, just by existing. Looking for the cheapest virtual chat cam site in the world? Well, here it is.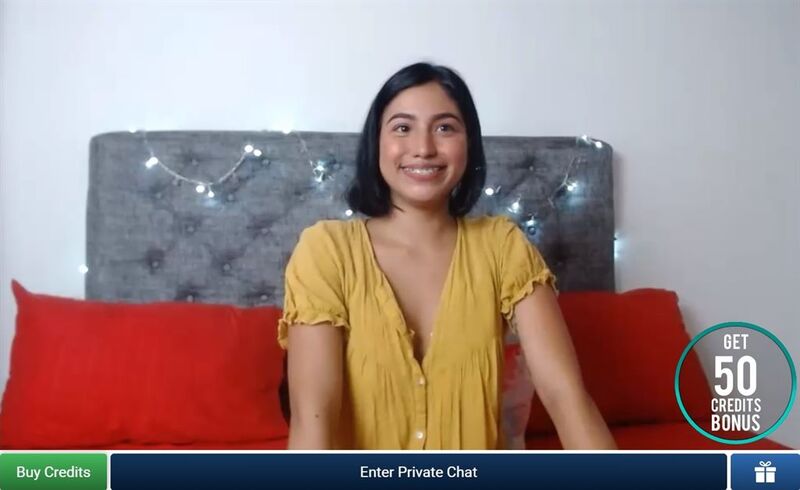 First thing's first, the main reason why ImLive is so low-cost is because of its rewards program. It costs nothing to enroll, and, as you spend money on the site, you move up its ranks automatically. As you do so, you get special benefits (yes, for free) and the cost of credits decreases in perpetuity, by up to a whopping 30%. That means that the more you spend on the site, the less you'll have to spend for the same services.
But, while that's the main reason for ImLive's low costs, its not the only ones. From its discounted block sessions and fan clubs to its free trial period and special promotions (like the $50 giveaway going on at the time of writing), ImLive seems to always be looking for a reason to hand out stuff for free. This is on top of the fact that the average private show on the site will cost you a measly $2.00 a minute, and will include free c2c and 2way audio.
That's not to say that low prices are ImLive's only strength. On the contrary: This cam site is among the best on the market, with around 600 cam models live at any single moment, many of which stream in HD. Sure, the selection isn't as robust as, say, CamSoda's or LiveJasmin's, with many of the site's models being hot Latinas, but there are still models here of all shapes and sizes. There's also a great filtration system here that will help you sift through the hundreds of cams on offer, along with an exclusive feature that's fantastic for kinksters: ImLive's Fulfill your Fantasy feature. This will let you write down your fantasy for the sites models (and only them) to read, and, should they want to make it a reality, contact you with an offer to do so.
If you're having a hard time deciding which cam to watch, ImLive's Multi-Viewer lets you watch 6 live webcam rooms at once, on the same screen. It's a great way to shop around, so to speak, and is actually very fun. I myself am actually surprised it works so well, as it needs to load six different rooms and play them at once, but it does.
My main gripe with ImLive is, as I mentioned, the lack of variety, especially when it comes to HD cams. Sure, the performers here that don't stream in high definition (720p) stream in HQ (576p) or at least SD (480p), which look pretty great. But, with so many webcam sites offering hundreds of HD broadcasts, I admit, it has gotten me pretty spoiled. Still, if you can look past that, you're going to love this site, and probably never look back.
---
Stripchat.com
Do you want to take your virtual camming experience to the next level? Do you own a VR headset? Well, then let me introduce you to the only adult cam site in the world that features actual Virtual Reality cams: Stripchat.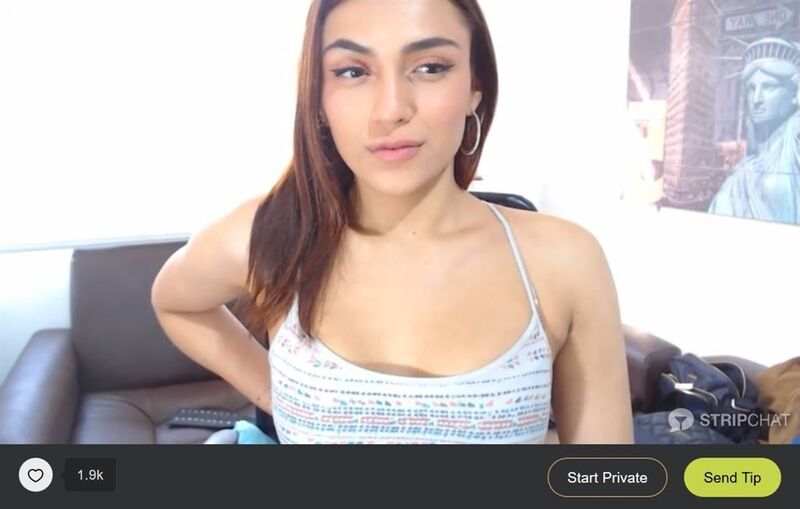 Stripchat is, like CamSoda, a freemium cam site, and, also like CamSoda, competes with premium chat sites in areas that few tip-based cam sites do. For starters, this site boasts a whopping 2,500 live cams on average at any given minute. That's almost as many cams as all the cam sites on this list, combined. With such an astonishing amount of online performers, the chances for you not to find a model that suits your tastes are slim to none.
This is one of the reasons why I think Stripchat is the best site for watching a couple on cam, especially if you want to cam2cam with them, and even more so if you prefer watching lesbian couples on cam. The other sites on this list may have great couples hosted on their platform, but hot cam couples are rare, so they only have a few of them. Stripchat, though, has dozens of them.
Their quality, along with the quality of the other cams on here, is pretty decent. You won't find many HD cams here, but you'll find enough, and the ones that aren't in HD look fantastic as well. The site also has good search and categorization features, which is rare for a freemium cam site to have.
As for the pricing, Stripchat pleasantly surprises yet again, giving us tons of affordable private shows, at an average of $2.10 per minute. The downside to this is that cam2cam isn't always offered, and when it is, it usually costs extra. Some models doesn't charge for c2c, but some do, and it can cost up to $3.00 a minute for the pleasure, which is, in my opinion, way too much.
But I digress. Stripchat may have tons of cams at affordable prices, and its c2c may be a tad expensive, but all of that is sidelined by the fact that, as I've previously mentioned, it's the only site with VR cams. These shows cost a bit more than the average ones on here, but boy are they worth it. Once you've got your VR headset set up, you can immerse yourself in a true virtual reality experience. Really, if you have the hardware to try this out, you should be visiting the site right now.
---
In Conclusion
Deciding on a virtual sex chat site is hard, but with the details I gave you above, I'm sure you'll be able to find the cam site that's right for you. Whether you prioritize high quality streams, gorgeous models, cheap prices, immersive features or just sheer quantity, the above cam sites can give you the experience you're looking for.
But, if you want my opinion on which site to visit first, I would have to recommend CamSoda. As of now, it's an all-around better virtual webcam site than the rest on this list, as is a great place to start - especially if you don't have much experience with cam sites. If you do, though, then I'm sure you'll be able to appreciate just how marvelous this site truly is.