5 Best Femdom Cam Sites That Accept PayPal
Last updated
October 22, 2020
Using PayPal as a payment method for some live cam fun is a very smart move indeed. It provides an extra layer of privacy and security between your offline persona and your online wants, making sure what takes place in front of the cam strictly remains between you and your mistress.The following five video chat sites not only accept PayPal, but they also feature femdom cam models who know exactly what it takes to have you on your knees and obeying their every kinky whim.
---
LiveJasmin.com
LiveJasmin focuses on providing the top of the top in every category. It has one of the largest selection of pro cam models streaming 24/7 (around 1,000) with most rooms using HD feeds. When it comes to private chat, almost every performer is cam2cam enabled and more than that, they tend to broadcast from professionally designed and well lit studio settings ensuring you don't miss a moment of the action. When it comes to the femdom mistresses, expect a skilled and experienced host who's got a few tricks up her latex sleeves.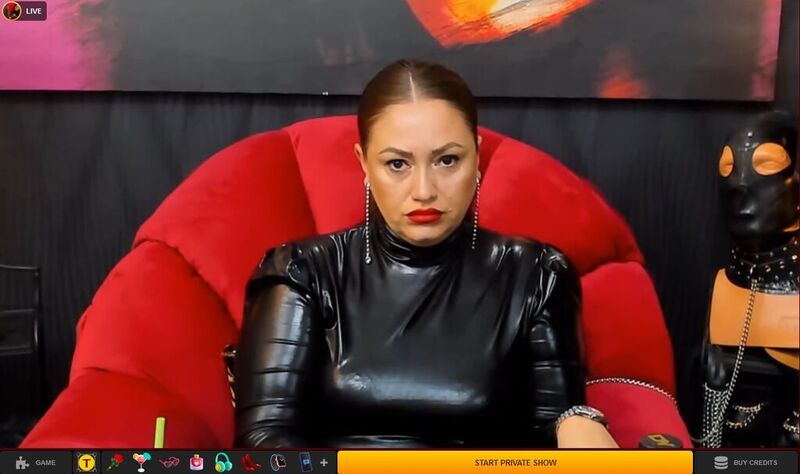 There are two ways to get to the femdom mistresses. If you're looking for female to dominate you as opposed to a fetish lover, simply click on the magnifying glass at the top right of the homepage and type in femdom in the search box. Another way is to select Fetish from the left hand menu bar. This brings up all the lifestyle lovers, but features a mix of sub-genres, including women that are into submission. To get to the fetish ladies you just go to the menu on the left of the homepage and select Fetish.
Once you're in a private chat room, make sure the HD icon on the left of the photo is turned on, otherwise you won't be enjoying the show in the best HD feed available (and believe me, it makes a huge difference).
When it comes to obeying the orders of a mighty madam, you really should be seen so she can check that you're as obedient as she demands. While almost every host is cam-to-cam enabled, turning on your webcam costs extra, as does turning on your microphone. For each of these features you'll need add an extra $1.20 a minute or so on top of their advertised private chat rates. The cheapest 1on1 cam shows start at just $1.05 a minute, though on average, prices are nearer the $2.45 a minute mark.
Using PayPal at LiveJasmin:
Click on the Get Credits link at the top of the homepage
On the bottom of the pop-up box select the PayPal button
Choose a credit package or enter a customized amount
Complete the transaction process as requested by PayPal
---
Flirt4Free.com
Flirt4Free is a site that doesn't rest on its laurels. It recently underwent a series of updates making it one of the most user-friendly, technological advanced live cam platforms around. As for the models themselves, they've also upgraded their side of things with the majority now using HD streams, performing from stylized settings fully equipped with toys and accessories that every dominatrix and mistress needs in order to command her submissive audience.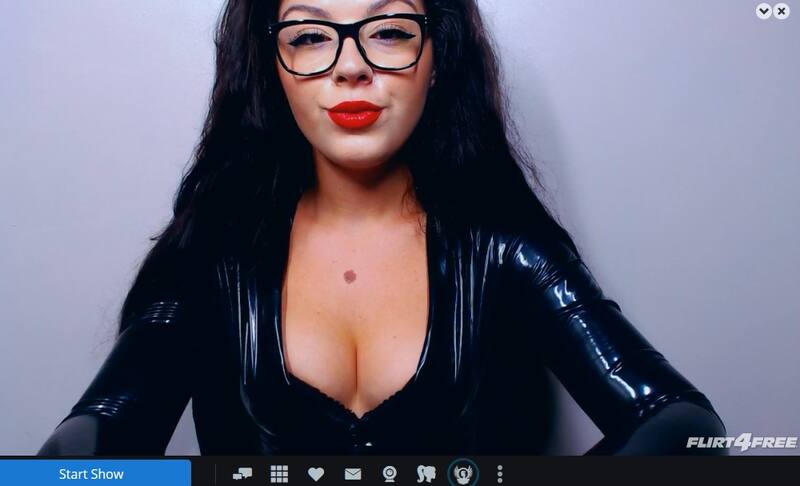 Flirt4Free is a hybrid between a generic live cam platform and a fetish-centric one. The homepage loads like many other top cam sites, but if you select Fetish from the drop-down menu of the Live Girl Cams category you're transported to a micro-site dedicated to all things spicy. Here there's groups for niche acts such as Sissy Training / Dominatrix / SPH / Findom (though femdom itself isn't one).
One of my favorite features about Flirt4Free isn't its selection of around 600 semi-pro models or ease of use, it's the fact that it offers a whole host of ways to reduce your costs of a private cam session. For example, some models have a small icon under their live video window that says Show Offers. If they have that, it means you can negotiate a discounted per-minute price for a private show if you guarantee you'll spend a set amount of time (minimum) in a 1on1 session. Others give promo codes that give free additional minutes when you go into an exclusive show with them.
Flirt4Free knows a good femdom cam date involves webcam-to-webcam usage. All its rates are inclusive of c2c and dual-audio. On average, a session with a dominatrix or mistress comes in at around $3.60 a minute, with a handful asking the site's minimum rate of just $0.50. Though, these rooms are few and far between.
Using PayPal at Flirt4Free:
Select the large green Credits button located on the top right of the homepage
At the bottom of the pop-up box that appears click on the Change Payment Method link
Make sure PayPal is selected from the list of payment options
Choose the number of credits you want to purchase
Complete the transaction process as detailed on the PayPal page
---
FetishGalaxy.com
FetishGalaxy may have a much smaller selection of broadcasting rooms to choose from compared to the other sites listed in this round-up, but the difference here is that every single one of them is dedicated to the kinkier side of live video chat. While prices are super-low for a private femdom cam2cam show, the streaming options are too. If you're a die-hard HD fan, you're going to find slim pickings at this fetish-centric cam site.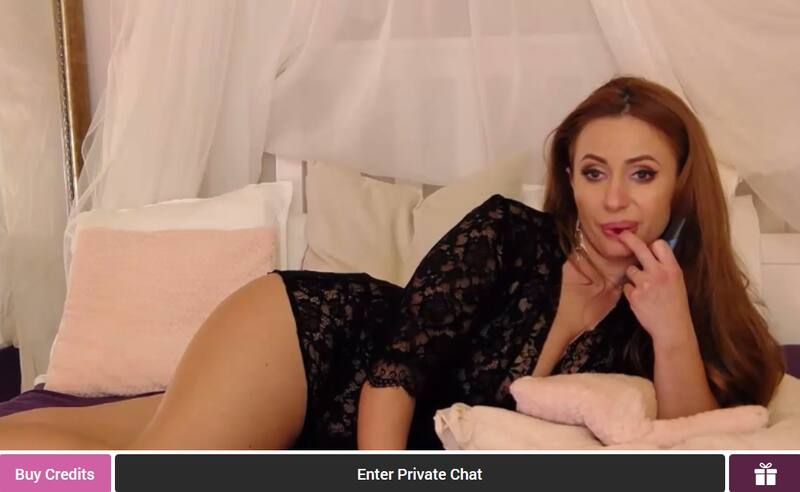 Even though it's a premium cam site (no nudity or wild action in the girl's open chat rooms), the photos that fill the homepage at FetishGalaxy are hardcore. Each of the snapshots is labelled showing whether the performer is a Dominatrix / Submissive or Expert / Educator, The latter two titles are basically catch-all titles meaning the performer flips to either side of the fetish fence depending on her partner, which basically means they can flip between being both a domme or a sub.
Every host at FetishGalaxy is a verified expert in her art. This site's catalogue of cam girls are devotees of kink and if she says she's into Humiliation/ JOI / Whips and Domination or another of the 27 sub-categories available here - she really is. At FetishGalaxy, they don't just dress the part - they live the part.
Prices for a private date with one of these professional fetish femmes is super-affordable, averaging around $2.00 a minute and this includes cam2cam usage.
Using PayPal at FetishGalaxy:
Click on the Credits link featured on the top right of the main screen
Select the Change Biller option which appears at the bottom of the payment box
Select PayPal and click on Apply
Choose the number of credit bundle you want to buy
Complete the transaction on the PayPal processing page
---
xLoveCam.com
xLoveCam is a premium site which means no nudity in the models' free open chat rooms, unless it's a Monday. This site starts the week off with a bang, allowing hosts to chat topless. Fortunately, for the viewers, many also tend to forget to wear clothes from the waist down. Prices are low and the girls are all gorgeous. However, there's a limited selection of partners to choose from and an even smaller number of those into fetishes such as femdom.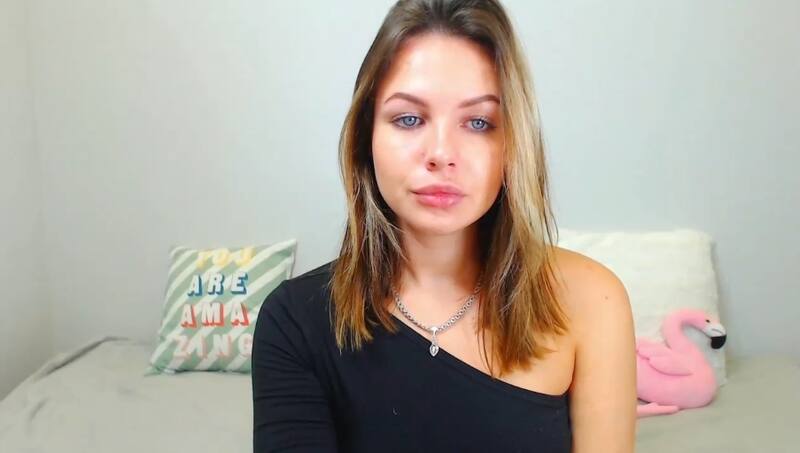 If you're not a native English speaker and want to be dominated in your mother-tongue, xLoveCam is definitely worth checking out. The majority of the semi-pro models are European and most are bi, if not tri-lingual. To narrow the homepage selection of snapshots to only those that like to take control, you'll need to click on Categories on the left menu bar, and then select Fetish Females. Once you're in the live chat room, select the Information tab which appears above the live video feed. This brings up not only her prices per-minute in a private cam session, but also what kinks she's into. Most fetish-focused performers have Femdom listed in their private show preferences.
What I personally like about xLoveCam is that they let you zoom in on the video. Sometimes there's something specific you want to get a closer look. On the top left of the video window there's a small Zoom button. This lets you enlarge part of the image up to 300%. However, if the stream isn't in HD, you'll end up with a very blurry close-up.
Prices at xLoveCam are cheap and they include 2way video and audio for a femdom cam2cam session, which is pretty much a must for a good domination experience. If you're lucky enough to find a suitable mistress from the limited choice, you'll be paying around $2.00 per-minute for a private domination show. The cheapest of the cheap rooms come in at under $1.00, but don't expect to find many, if any, fetish experts asking such rock-bottom rates.
Using PayPal at xLoveCam:
Select the Add Credits link on the top right of the homepage
Choose the PayPal option
Select the number of credits you want to purchase from the option given
Enter your PayPal info to complete the transaction
---
Streamate.com
Streamate's biggest draw isn't its selection of around 600 live rooms, or its prices (which are pretty low, to be fair). It's the site's payment system which makes it a fave for PayPal account holders. Instead of having to stock up on site credits/tokens prior to starting a paid-for show, here you simply link your Streamate profile to your PayPal account and you can jump straight into a private show mode.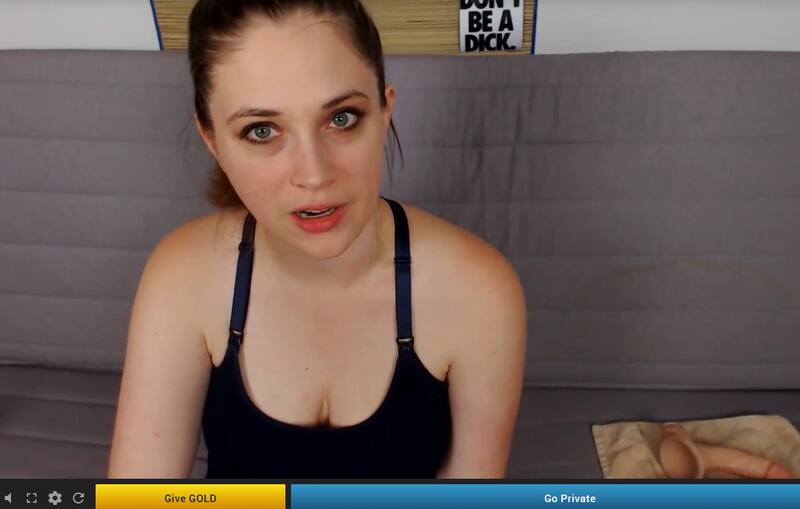 At Streamate, the easiest way to find the women in control isn't by using the menu options. A quicker and more accurate way is to use the search bar. On the top right of the homepage there's a grey search bar. Type in Femdom (or another related term such as Mistress / Dominatrix). You'll see a huge number of images appear, but unfortunately only those with a green circle next to the flag on the bottom of their snapshot are currently online. The flag is an indicator as to which country they're broadcasting from.
Above the page of photos that appears is another button labelled All Features. Before going any further, it's worth selecting this and choosing HD. You then see all the online webcam models who can dominate the devil out of you in glorious HD. It makes a huge difference, believe me.
When it comes to being seen, this all depends on the model. Some include cam2cam in their rates, others ask for an upfront tip or higher per-minute fee. However, a lot will include it in their set-rate. Talking of set-rates, on average you're looking at around $2.50 per-minute for a femdom cam fantasy show. Some of the mistresses (though very few), will ask the site minimum rate of around $1.00, but expect to pay extra for webcam usage if they're asking such a low upfront fee.
Using PayPal at Streamate:
Click on the Free Account button on the top right of the homepage
Enter a valid email address, username and password and select Next
Choose PayPal from the 2 payment methods that appear
Click on the orange PayPal Checkout button.
Complete the procedure at the PayPal page which then appears
---
In Conclusion
One thing you should be aware of before confirming any purchase using PayPal is that it may come with a small surcharge. Although the sites don't say as much, if you look closely, you'll see that a number of live cam sites increase the cost per credit/token if you select PayPal as your payment method. Although it's only a small increase, the amount can add up over time if you make multiple small purchases. Check first if using PayPal incurs a extra fee and if so, it's probably better to make fewer purchases of a larger amount of credits/tokens as opposed to several smaller purchases.
If you're only looking for a mistress/dominatrix, want to keep the costs down, and don't mind compromising when it comes to streaming quality, FetishGalaxy should definitely be your first stop. However, if you're looking for a private femdom cam show with a skilled, sexy and experienced mistress who streams in HD and will have you begging for her approval at your first 'hello ma'am' then head over to LiveJasmin.