5 Chat Sites Superior to BongaCams
Last updated
September 24, 2020
BongaCams is an incredibly popular freemium cam site, and is overall great, but it has its share of problems. There are cam sites there are better than BongaCams in terms of prices, camming quality, model variety and more, however, so you should never feel like you have to settle. If you're looking for a chat site that's better than BongaCams in a certain aspect, then this short list should help you find it.
---
CamSoda.com
CamSoda, like BongaCams, is a highly rated tip-based cam site. It has a slick design, is very lightweight and quick to load, and runs as well as you might hope on pretty much any device, including mobile ones. The reason why it's so high on this list is that, despite how similar it is to BongaCams, CamSoda still comes out on top in pretty much every regard.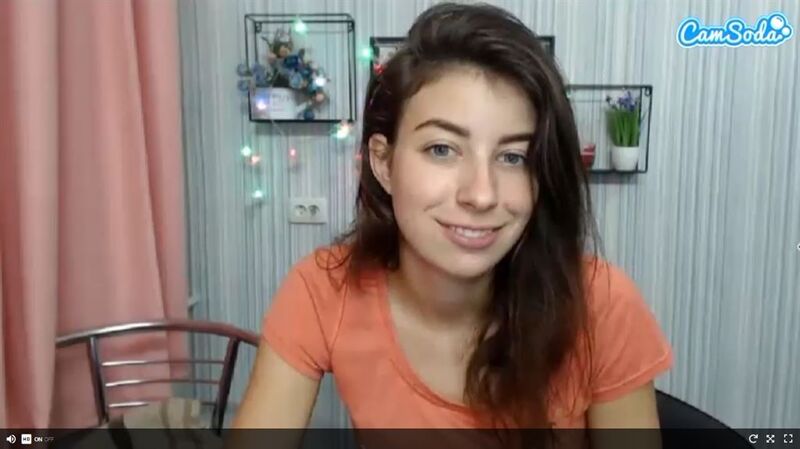 Let's start with the obvious: The models themselves. CamSoda and BongaCams both have around 700 live cams at any given time, and their variety is similar - A majority of young and fit European models, and a plethora of other ethnicities, ages and sizes. CamSoda usually has a few more live cams than BongaCams, but the difference is fairly negligible.
What isn't negligible, however, is the prices of said shows. A one-on-one chat on BongaCams will cost you around $3.30 a minute, while the same on CamSoda will cost you around $2.70 a minute. That may only be a difference of $0.60, but it adds up fast, and even a difference of a dime a minute makes a huge difference in the long run. Also, on BongaCams, shows have a set price, meaning that you can't find cheaper ones if you're having a lean month. That is not the case on CamSoda.
While in a private show on CamSoda, many models will allow you to record your session with them at no extra charge. You'll then be able to view it later whenever you want - an option that BongaCams doesn't have. CamSoda is also the best cam site for tip-controlled cams, so take that into consideration if you want to control your model's pleasure.
If you're into maximizing your intimacy with the performer, most models on CamSoda allow cam-to-cam, and when they do, it's free. On BongaCams, though, some models may request tokens for enabling this feature. That's also true for mobile, as both sites feature mobile cam-to-cam, with CamSoda's always being free while BongaCams isn't. While not all models on CamSoda allow cam-to-cam like the models on BongaCams do, it's still preferable in my opinion.
But, since it's a freemium site, chances are you'll be tipping the models more than you'll be taking them to private shows. In that case, all you'll really care about is the quality of the site's models and their streams. Well, I'm happy to report that just as many of CamSoda's models are experienced and gorgeous as BongaCams' models are, and just as many of them stream in HD.
Another similarity between the two sites isn't a good one, though. Both sites use the tagging system, which, while serviceable, isn't the most reliable categorization system, and will often yield irrelevant results.
This is a small gripe, though, and spending a few more seconds trying to find the right show for you won't kill you. With the amount of things that CamSoda does right, and, more importantly, better than BongaCams, I'm more than happy to let this slide.
---
Flirt4Free.com
If you're interested in a cam site with more beautiful models, then Flirt4Free should be right up your alley. This premium cam site hosts some of the most gorgeous talents in the industry, and, while it only has around 650 of them live at a time, compared to BongaCams' 700, their quality and professionalism far exceeds that of BongaCams.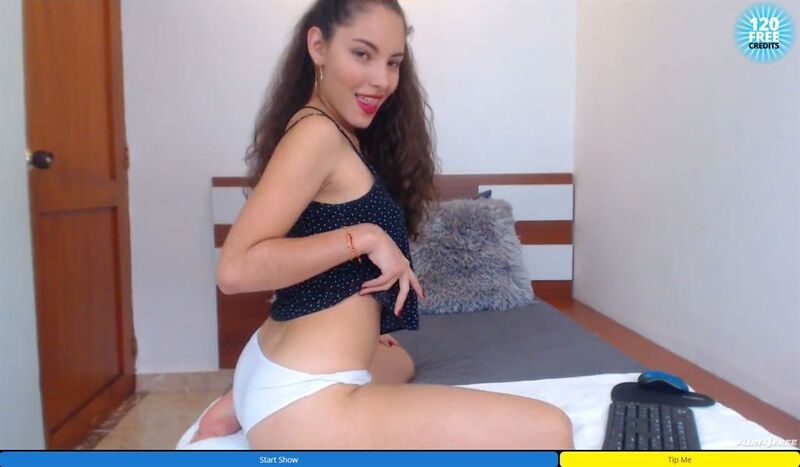 Flirt4Free has a fantastic collection of cam models, and many of them are English-speaking US residents. The site is mostly populated by white cam models that look like they were picked out of a fashion magazine, though it's pretty light on anything else.
The show quality on Flirt4Free is also superb, with most models opting to stream in either 720p HD or full 1080p HD. They perform in a wide variety of private and group chats, which definitely helps keep things fresh and interesting. You can easily filter them down to the shows that both interest you and fit your budget, thanks to the site's handy categorization and sorting system. Avoid using the site's search engine, though. It's rather unhelpful.
Flirt4Free also boasts a free two-way video and audio feature on both desktop and mobile, which contributes to its overall affordability. A private show on Flirt4Free will cost you, on average, around $3.60 a minute, but thanks to the site's convenient sorting system, you can easily find one-on-one shows for as low as $0.45 a minute. Considering that BongaCams' prices are fixed, this is a huge advantage. Flirt4Free even gives you 120 credits (valued at around $12.00) just for registering, so you can experience the site for free before having to decide whether or not it is for you.
What really blows my mind, though, is Flirt4Free's VIP program. It costs $39.95 a month, can be canceled at any time, and gives you a plethora of benefits, such as an unlimited access to your recorded shows, free VODs, free feature shows with professional cam stars, and the ability to activate cam-to-cam in the free chat. BongaCams has nothing that even comes close to that.
Overall, Flirt4Free is a real joy to use. You can hover over a cam room to see a video and audio preview of what's inside, and, if you're into kinks, the site has quite a large section dedicated to just that. Even if you encounter some problem, there's 24/7 live chat support to help you with that.
---
LiveJasmin.com
Luxury is the name of the game at LiveJasmin. It's a highly acclaimed premium chat site that has been at the top of "best cam sites" lists for years now, and for good reason. There's simply no rivaling the incredible quality of LiveJasmin's private shows.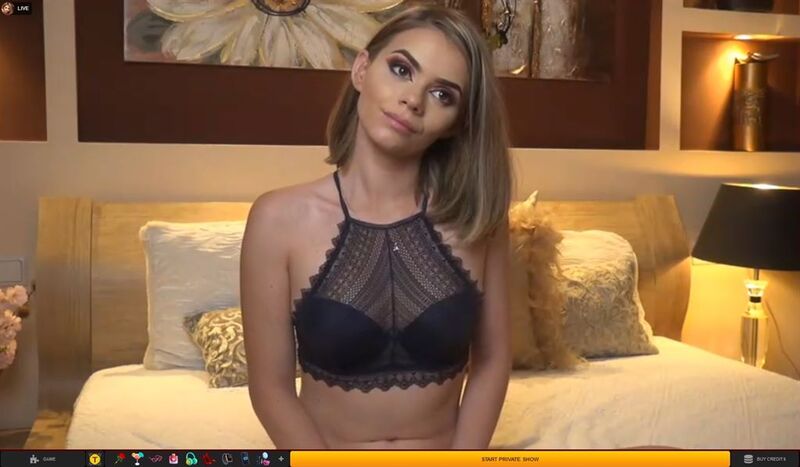 If you want a one-on-one experience that's superior to that of BongaCams, this is the place. LiveJasmin is known for hosting performers that look like they were hand-picked by the site's staff. These men and women know their craft, and they know how to get you off. Don't expect a large number of amateurs here - These are top tier professionals, and it's the main thing that this site offers.
You'll usually have a selection of over a thousand webcam models live at any given moment, most of whom stream in HD. You should expect to see tidy cam rooms, perfect lighting and camera framing, flawless makeup and wardrobe, and an overall feeling of luxurious sensuality.
In terms of pricing, LiveJasmin is, surprisingly, cheaper on average than BongaCams is. A private show here will only cost you around $2.40 a minute, and you can easily find cam girls (and boys) who charge even less thanks to LiveJasmin's amazing search and categorization systems. LiveJasmin will also give you 9.99 free credits (valued at around $11.00) for verifying your credit card, so you can try it out for a bit before committing further.
The issue here is with variety. While the site has models of all shapes and sizes, it's really bare bones in terms of chat types. There are only solo cams here, meaning no couples, throuples or otherwise. There are also no tip-controlled cams here, so, even if you see a model using a remote-controlled pleasure toy, there's no guarantee that tipping her will actually activate it.
On the plus side, if all you're looking for is the best possible one-on-one experience, and you don't care all that much about bells and whistles, then you'll have a great time with this cam site. All models here offer cam-to-cam, and most also offer two-way audio. Both also work perfectly on both desktop and mobile. In fact, LiveJasmin is among the best mobile cam sites in the world, simply due to how smooth it runs. Both features usually cost around a dollar to enable, but if you have the money, it's well worth it.
And, due to how much of an emphasis it puts on security and anonymity, LiveJasmin is also one of the safest webcam sites around. In fact, in my opinion there's really no equal to it in this regard. Sure, all the cam sites on this list are as secure as you could hope, but LiveJasmin takes extra steps to make sure your satisfaction is guaranteed.
To that end, LiveJasmin employs a team of customer support representatives that operate at all times of the day, and on all days of the year. They're available via live chat, and are more responsive than any other cam site that I know of. If you're looking for a more luxurious private experience and better service, this is as good as it gets.
---
ImLive.com
Do you want better prices? Are you looking for a site that will be more cost-effective than BongaCams is in the long run? Then you should try out ImLive. It's one of the cheapest cam sites in the business, and, if you stick with it, it will become so affordable for you that you might just give up on all other cam sites altogether.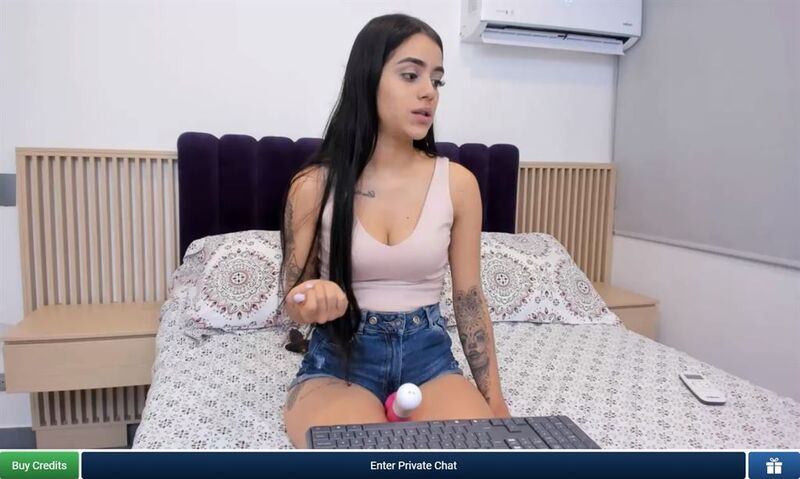 For starters, a private show on ImLive costs around $2.00 a minute. That's already far cheaper than BongaCams is. It also includes free cam-to-cam in every private chat, and a myriad of features that help you save money. At the time of this writing, for instance, ImLive is giving away 50 credits (which is the equivalent of $50.00) to each new member who validates his credit card.
Other examples of ImLive's generosity are numerous. For example, there's ImLive's discounted block sessions, which are lengthy (usually around ten or fifteen minutes) shows that you pay a greatly reduced price for, up front. There are also the usual fan clubs, cheap group shows and occasional promotion, along with a rewards program that effectively reduces the price of credits the more credits you buy.
That's not to say that ImLive is just a cheaper alternative, as it more than holds its own in the quality department. While most shows here are in 576p HQ and 480p SD, you can find plenty that are in HD. Finding anything is also pretty easy since the site has extensive and accurate categorization, along with an exclusive feature called Fulfill your Fantasy. This feature allows you to write down your dream show and share it with the site's models. They, in turn, can vie to make it a reality, which can save you a lot of time if the experience you're looking for is very particular.
Usually, there are around 600 live cams on the site, featuring performers of all ethnicities, ages, and levels of experience. There's a great variety of both performers and show types, along with a plethora of kink cams to enjoy. The site's Multi-Viewer feature also lets you experience six open chat rooms at once, so you can find some hidden gems while enjoying a smorgasbord of beautiful babes.
ImLive is an investment for the long haul, and should be perfect for anyone who's in the market for an affordable, high quality cam site to stick to.
---
Stripchat.com
If you want a freemium cam site that's superior to BongaCams but has a better variety and private show quality than CamSoda does, then Stripchat might be the site for you. I consider it to be the best freemium cam site for private cams, but it's so much more than that.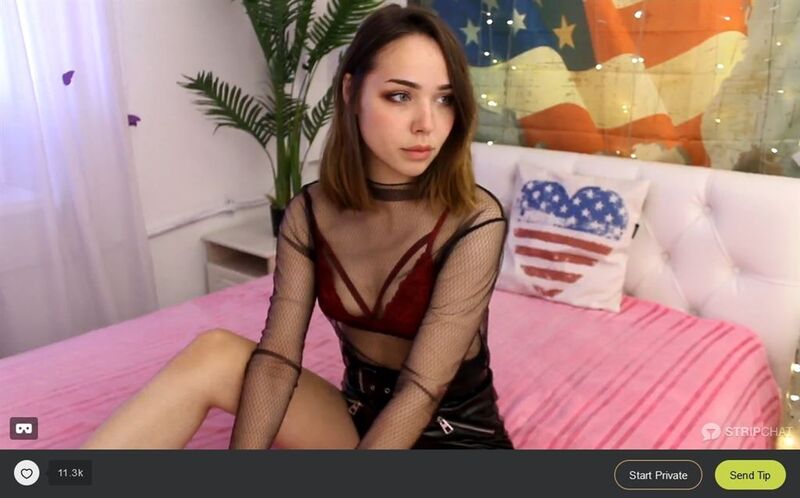 At a glance, the most noticeable Stripchat is its absolutely massive collection of cams. There are more than 2,000 live cams at most hours of the day on this site, with that number occasionally rising above 3,000. Variety is the last thing you'll have a problem with here.
The types of chat here are also incredibly varied. Stripchat is among the best sites for watching couples on cam due to its high number of couple cams. It's also the only cam site in the world to have virtual reality cams. That's right: If you have a VR headset, your mind is about to be blown by the most immersive online sex chat you have ever experienced. You will generally find between 4 and 20 VR rooms online, which stream in HD, and in 4K when you are using VR headset. They're usually a bit more costly than the average cams on here, but they're well worth it.
Oh, and Stripchat's average price-per-minute for a private show? $2.10. That's much lower than BongaCams', and even lower than CamSoda. On the other hand, while cam 2 cam here is almost always offered in private, it's not always free. In fact, while most charge either nothing for it or a dollar a minute, some charge upwards of $3.00 a minute for the pleasure.
That, though, is about the only real downside of the site. Sure, the customer support options are rather limited, and only a few dozen cams are in true HD, but that's the situation with most chat sites, so, frankly, it's nitpicking at this point. Stripchat gives you tons of cams, for cheap, along with an exclusive live VR sex feature that you can't get anywhere else. If you have the hardware for it, you shouldn't miss out on this experience.
---
In Conclusion
This list has some of the best cam sites in the world, and they're all better than BongaCams in one way or another. Stripchat's variety, LiveJasmin's private cams, Flirt4Free's models and ImLive's prices all beat BongaCams'. Also, none of them inundate you with annoying ads like BongaCams does, which is a huge plus all on its own.
But, if you're looking for a cam site that's similar to BongaCams, but trumps it in every aspect, then CamSoda is the right site for you. It has a better freemium model, no intrusive ads, a greater variety of high quality cams, finer models, and more affordable prices.
In short, if you want my recommendation, then this is it. Go visit CamSoda and you'll see exactly what I mean.