Join the Exciting World of Online Dating Sites and Hook Up Today
Last updated
June 06, 2019
If you are a fan of online dating, or are a single man / woman who is looking for someone to have a little bit of fun with one evening, then there is a new adult dating site that could be the answer to your prayers.
Hookup.com is a paradise for those looking to find love online. It is an online dating site that is not so greatly concerned with helping you find the love of your life, but rather the perfect partner for an evening adult fun and good company.
An adult dating site designed around the modern world, and the ever present needs of a red blooded men and women of the world today.
The role of an online dating site in the modern world is far more than what it used to be. Once a sordid secret, they are now a valued asset in the online adult community. Adult dating sites are bordering on becoming a cornerstone behind modern relationships.
Hookup.com is a modern site that is very much set up to cater to the demands and the requirements of a modern audience. In keeping with the modern needs, the site has a very 'social media' feel to it. Browsing the home page especially, you would be forgiven for thinking you were on some Facebook, Google Plus hybrid.
This is a big plus point of the site, because it means that a modern audience feels very much at home with the interface.
The site is free to join, as a basic member. The sign up page also works much like a social media site. No links to click, simply a few pictures of attractive women and the membership sign up form completes the site's landing page. It is simple and effective.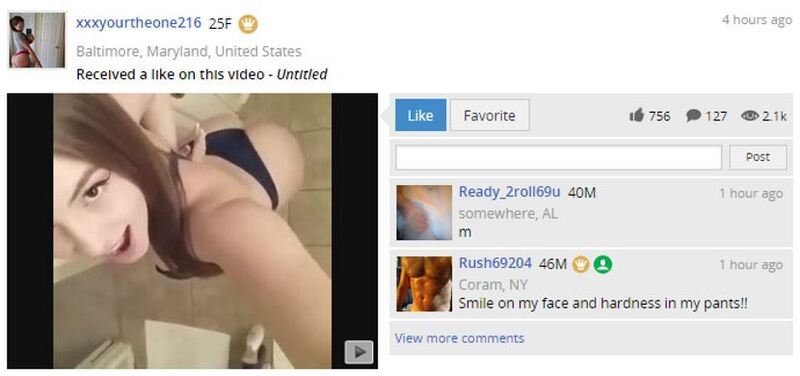 The only information that you need to be able to join the site is:
Choose a Screen name
Set your Gender
What you are looking for
A valid email address
Basic Location Information
Date of Birth
Your membership is active instantly, and while you redirected immediately to one of the package pages every time you log in (until you select and pay for the package that best suits you), it is easy to navigate away from the page and explore the site.
This is a nice feature because many adult dating sites nowadays force you to sign up straight away. Hookup.com give you the chance to look around and get used to the look and feel of their site before you settle down to find love online.
The site is broken down to nine pages, and each one has numerous sub-pages. Each one tailored to help make the site easy to move around and explore without being too deep, meaning you have to back browse for ages to get back to where you want to be.
It is a smart and slick design and in my opinion makes it really 'pop', giving it an advantage over some of the other adult dating sites out there.
While the site offers you some free access, for those really looking to use the site, for those that have seen the benefits and believe that it is the place that will help them find love online, then a membership plan is a must.
Many adult dating sites offer a range of plans, but none that I have seen offer as many choices as Hookup.com.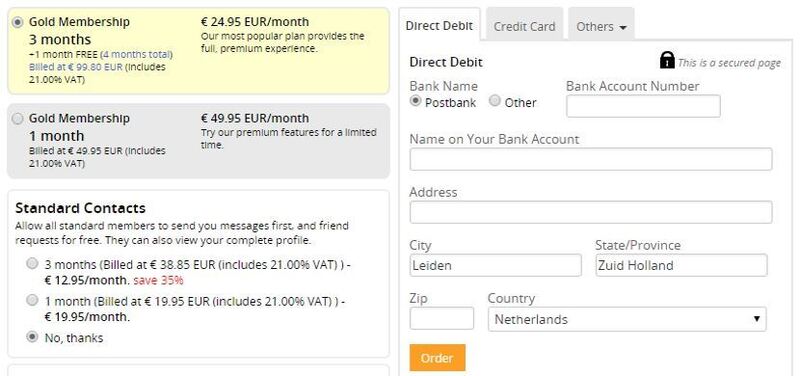 In fact, this online dating site offer a staggering ten different membership options across four different tiers.
Gold Membership: There are three different Gold Memberships. There is a 12-month contract, a 3-month contract, and a rolling one month deal. The standard cost benefits are that a long term contract results in a lower monthly cost.
Standard Contract: With a 12-month, 3-month and a rolling monthly plan, this membership allows others to send you messages and free friend requests. A nice start plan perhaps for those still not fully sold on the benefits of an online dating site.
Profile Highlights: A cheaper membership option that insures your profile is highlighted and therefore easier to find during searches, etc.
Adult Movies on Demand: For those not looking to find love online just yet, or for those users that are not fully sold on the site but can see the benefits of joining. This package gives you access to the adult videos that can be found on the site.
Not only are there multiple membership types, there is an equally impressive range of payment options that will suit almost anybody.
Direct Bank Debit
Credit Card
SMS
UKash
Cheque or Money Order
By offering a range of payment options this online dating site is keeping their catchment wide and giving even more people the ability to join in the fun and games.
Navigating the site is simple and searching for potential matches is even easier. The system collects the preferences that you enter when you sign up and uses these as the basis for the search. This means that the site pre-empts you and returns realistic results from the moment you load the page.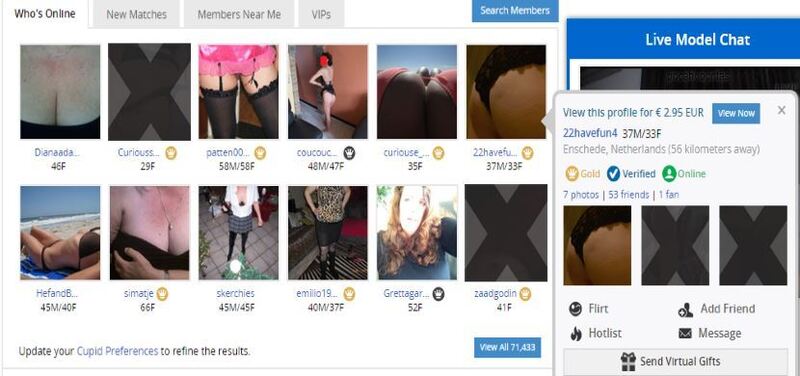 There is a good depth of search criteria which means you can get a nice specific set of results back, meaning you don't waste your time reading and browsing profiles that are not feasible.
One of the things that makes this adult dating site, such a fun and simple place is that they have unity between their pages. Every page as the search / filtering options in the left sidebar, and the results shown in a large central space on the page.
The unity in colour scheme and design works well and promotes a feeling of trust and cohesiveness between all sectors of the site.
An adult dating site is about much more than just finding a partner. It is about the experience, and about everything that accompanies dating and other such aspects. As a result Hookup.com have also made the move into live adult webcams. Fully paid up members are treated to all manner of Live Action entertainment.
Live Webcams
Live Member Webcams
Live Chat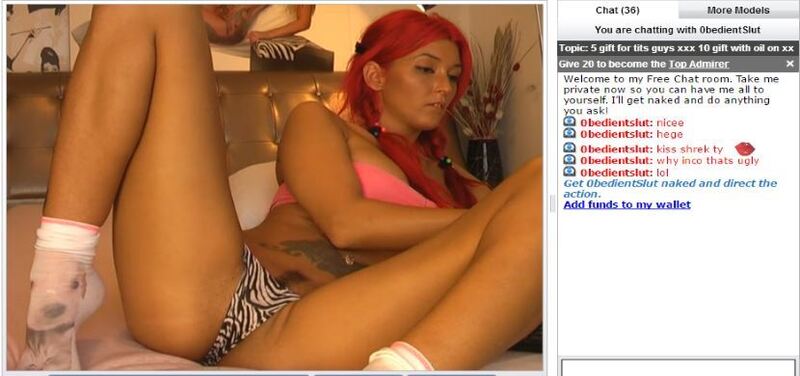 There is a sense of community that surrounds the site. It harkens back to the social media comparison at the top of this review. There is a good level of interaction on the site, with an entire section dedicated to their 'community' which is, in essence, a forum board. It is very active, and a great place to chat with other members.
Whether you are looking to find love online, or just want an adult dating site membership so that you feel as if you have that 'safety net' Hook Up is a great option for you to choose. Its costs are reasonable, the terms are good, and there is a real sense of belonging on the site which counts for so much.