The Best Femdom Sex Cam Sites
Last updated
January 02, 2020
A real woman knows what she wants, and takes what she wants. She will melt you with the sound of her voice, and sear you with a gaze. Femdom cam models are exactly that: Professional dommes who know exactly which buttons to push to make you purr. The sites below offer the best dommes, and the highest quality femdom cams at the lowest prices.
---
FetishGalaxy.com
A woman is sexiest when she's dominant, assertive and authoritative. But how do you know which cam girls fit the bill? Well, it's not an issue when it's clearly spelled out for you, and that's exactly what FetishGalaxy does: Give you exactly the dominatrixes that you're looking for.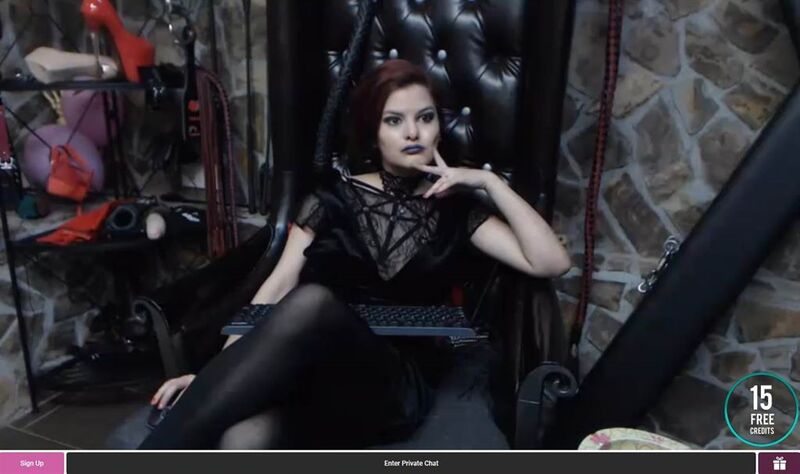 FetishGalaxy is a cheap premium webcam site dedicated to fetish cams. It categorizes every single one of its models into four separate categories: Dominatrix, Submissive, Educator, and Expert. To make it simple for you, here's a quick breakdown: If you're looking for regular femdom webcams, then you'll want to try out a dominatrix. If you're looking for something more particular, such as a cuckold cam show, or a model that will humiliate you over your small penis, then you'll want to look for an expert. Finally, you can have a private chat with an educator if you're new to all of this, and they'll help you get started on enacting your fetish.
Notice how much choice you have? That's because the site has such a variety of dommes, all experienced performers that excel at some aspect or another of female domination. Since FetishGalaxy has only fetish sex cams, it may seem to have far fewer models than most cam sites out there, but that's misleading. It usually has only around 130 cam girls live at any single moment, but if you take into account the fact that you're probably only looking for professional dommes, then FetishGalaxy has as much selection as the rest of them, if not more.
FetishGalaxy is also incredibly cheap, with a private show averaging at around $1.98 a minute, and even includes free cam2cam (though it's up to the model whether or not to enable the feature). It's partly why I chose FetishGalaxy as my number one fetish c2c site. FetishGalaxy is overall cheap enough that you can feel free to take your time and enjoy the show without having to worry about your expenditures.
FetishGalaxy, however, isn't known for having the best streaming quality. While it does have some HD cams, most of the cams on the site are in 576p HQ, and some are in even lower quality than that. Plus, if you spend enough time in the chat rooms, you're bound to come across a webcam show with some latency issues.
---
LiveJasmin.com
LiveJasmin is, once again, among my top picks for best site, and this time, in the femdom category. LiveJasmin caters to all, and has so much going for it that it's just impossible to ignore. The high quality of its cam shows and their variety just make the site a solid pick at any time and for any taste.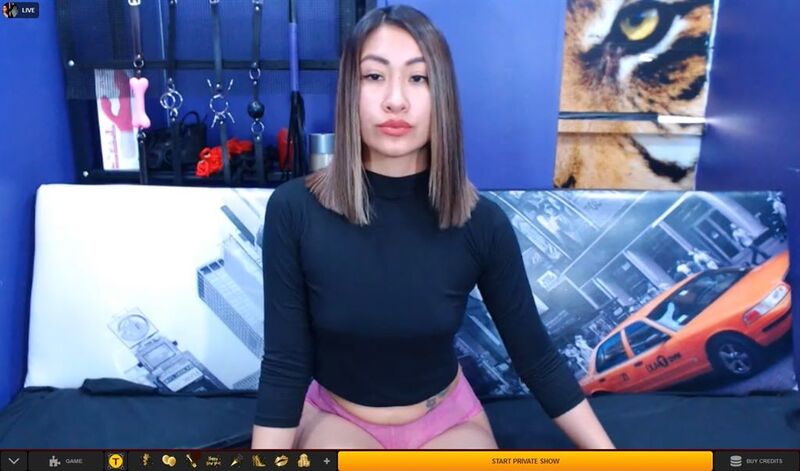 LiveJasmin is a premium cam site that prides itself on the quality of its sex cams. Every show feels luxurious, as every model is given guidance by the site on how to become a better streamer and performer. The lighting and camera work is always spot on, and the professionalism of the models' performances heightens your enjoyment of all cam rooms.
LiveJasmin also does a great job of letting you find the dominatrixes that are relevant for you, with ease. And, the site even has a dedicated Dominant category that usually hosts around 120 femdom sex chat models at a time. You can't select different filters at the same time, though, so you'll have to narrow your search down and then switch to looking around manually. Once you settle on one you like, chances are that the performer will already be experienced in a myriad of fetishes and kinks. Whether you want the webcam model to give you jerk off instructions, cum eating instructions, or just sensually boss you around for a bit, LiveJasmin's talents are sure to know their part.
Most cams on LiveJasmin, fetish or otherwise, are streaming in either 720p HD or full 1080p HD, with only a few webcams being streamed in 576p. LiveJasmin also has strict policies forbidding models from using streaming equipment that doesn't support high quality streaming or suffers from latency or stuttering issues. It's very rare to encounter any technical problems with the site's webcam room.
Nevertheless, LiveJasmin's customer support is impressively good, representatives operate 24/7, even on holidays, and are always eager to help. You can even contact them with ease via the in-site online chat.
Where LiveJasmin loses some points is in price category. A private show on LiveJasmin costs bwetween $1.00 - $4.00 a minute, with good cam models usually charging around $2.40 a minute. That may not seem like much, and, frankly, it's not, but that's only the base price. Want cam2cam? Then you'll need to pay around a dollar a minute for the luxury. Want 2way audio? Same deal. A private show with all the frills on LiveJasmin can get quite expensive, so you need to check first if your budget allows for it.
---
Flirt4Free.com
Flirt4Free is a premium webcam site that puts a large emphasis on providing you with the hottest talents that the camming industry has to offer. What truly makes it stand out here is that, while it's not a dedicated fetish sex cam site, it still has a dedicated fetish section on the site, which features active forums, guides and articles about kinks, kinky experiences and so on. It really does a great job of making you feel welcome.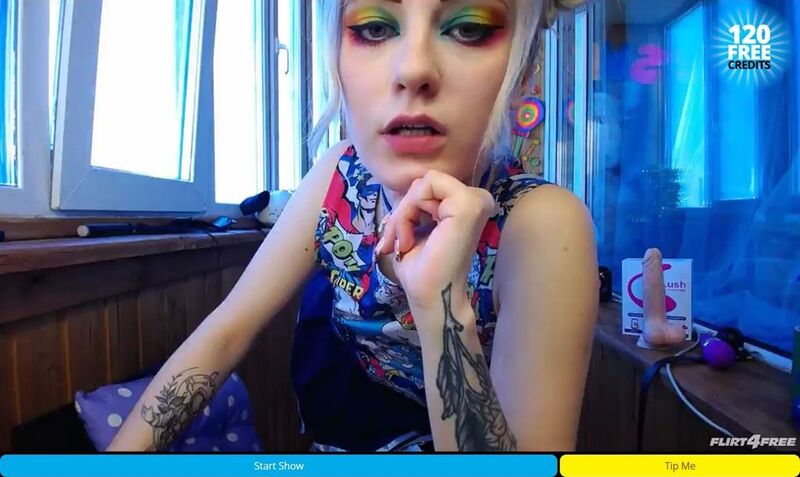 Aside from welcoming kinksters in open arms, Flirt4Free also takes great pride in its streaming quality. Each room opens to a large screen featuring the model's webcam feed in all its glory, and most of these stream in 720P at the very least. The site also has a good number of fetish cams, divided into several different chat types for you to enjoy.
On the other hand, Flirt4Free might have plenty of fetish cams, but it only has around 30 fetish models featured in the dedicated Domination category, which isn't a whole lot. The variety isn't all that great either, as most dommes working on the Flirt4Free platform are hot Caucasians from the US.
Still, if the site has it, you're bound to find it. Flirt4Free features a great categorization system that can help you save time on searches, and even has an option to sort cams by price, so you can always stay within your budget.
And it won't be very hard. Flirt4Free might allow its fetish webcam girls to set a wide range of prices, but the majority of them charge $0.90 - $5.45 a minute, which averages out to around $3.60 a minute. That may seem a tad bit high, but keep in mind that you can easily find shows that cost much less, and that c2c and 2way audio are freely enabled in every private chat.
Lastly, Flirt4Free makes sure that your enjoyment of the site is never marred by technical or billing issues. It employs a large customer support team which operates 24/7 and can be contacted in pretty much any way you can think of.
---
Streamate.com
If you want lots of choices for cheap, then you should try out Streamate. This sex chat site usually has over 200 femdom models performing live at any given time, and while there's no dedicated femdom category listed, you can find it easily by searching for it in the site's search bar.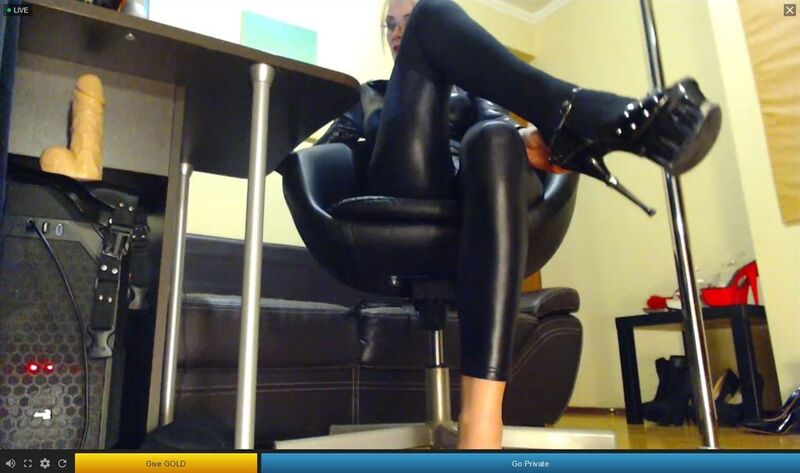 Aside from having a massive selection of fetish cams, Streamate also has a respectable amount of HD fetish cams. While most cam shows on the site are in HQ, you will have no difficulty finding ones that stream in high definition. You can even change the sorting to see hi-def cams first by choosing HD in the sorting drop-down menu.
Streamate is also very generous in the amount of information that it gives out regarding its models. You can even see their schedule to keep tabs on when they can perform for you. If you find a girl that looks like she'll bring the pain, but she's offline at the moment, just check her schedule of online hours, and make a note in your calendar.
The site is cheap, though, so any time perusing won't be time wasted. Once you settle on a mistress that you want to take private, then you'll find out that almost all models on Streamate charge either $2.00 or $3.00 per minute for private, and this even includes c2c and 2way audio.
Streamate is also known for using no in-site tokens or credits, and instead charges you directly in your currency, which is miles better than what most cam sites do. It's much simpler to understand, and much easier to track. If you want to truly be private, though, you'll have to pay a bit more for an 'exclusive' chat, so if you don't want anyone spying on the model while she performs for you, then be aware of this.
---
Chaturbate.com
Looking for a more communal experience? Enjoy feeling like one pet among many that the mistress likes to play with? Then Chaturbate might be right for you. It's a freemium chat site that has tons of cams at very cheap prices, and with gorgeous models that rival even those on Flirt4Free.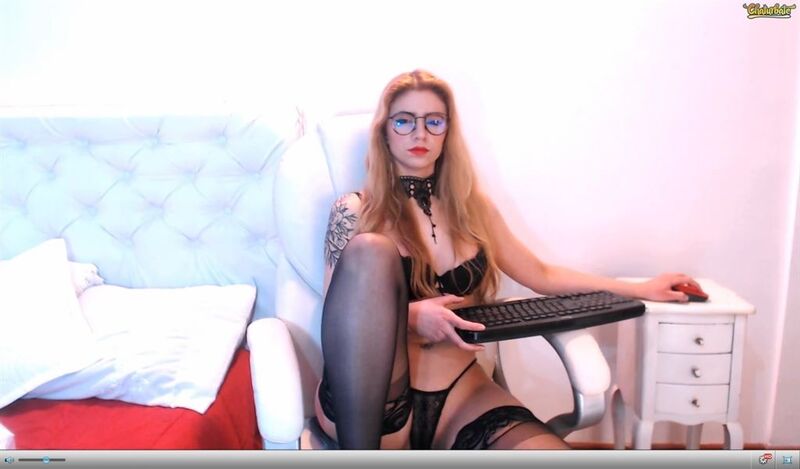 Chaturbate has thousands of cam rooms live on any given day, but only a small handful of those are fetish cams. Generally speaking, the site isn't big on fetish cams, and, on average, has only about 100 or so models that have tagged themselves as femdom cam girls.
What really stands out about the site, though, are the insanely low per minute rates that its models charge for private. The vast majority of Chaturbate's domination girls charge around $0.55-$2.73 per minute in private, and, on average, a good cam show you'll watch on Chaturbate will only cost you around a dollar a minute. The site even allows you to record and view your private shows at a later date, completely for free. Not all models enable this, though, but enough do for this to be considered common.
The catch to all this is that most Chaturbate models prefer to work for tips, and if you want to take them away for some alone time, they ask for money up front. This means that most dommes you'll encounter here will ask for you to pay for a set amount of time, usually 10 minutes, at minimum. The show can get longer than that, but the model is guaranteed her pay for the 10 minutes, whether you're watching or not.
Chaturbate's preview galleries do not play any video previews into the open rooms, but it does refresh with a new snapshot picture every so often to give you a hint of what's waiting for you inside. The one thing I dislike most about Chaturbate is the cam2cam featue. The site actually forced me to write a guide on how to c2c on Chaturbate. Here's the gist of it: It takes a few minutes to set up, and is rather unreliable.
---
In Conclusion
To be considered as the chat site that's best for femdom sex cams, the site has to have lots of high quality femdom cams that are easy to find and won't cost you an arm and a leg. The site that best suites that description is, without a doubt, FetishGalaxy.
There are lots of options out there, and each one differs from the rest in small yet meaningful ways. Did reading about any of the other sites on this list get you hard with anticipation? Then by all means, don't let me stop you from trying it out. But, if you're still on the fence and want a good place to start, then there's no better option than FetishGalaxy. It even has models that are experienced in educating new kinksters, so it's really the best starting point you can have.
Check it out for yourself and see if it suits you. Then, feel free to skim the other sites on this list. They're all free to try out, so there's no real reason not to.